OVERVIEW
The Clean Water Initiative (CWI) aims to reduce wastage of water, make clean and potable water affordable in areas it is inaccessible, and improve levels of sanitation and hygiene there. Nearly one-third of all countries currently face medium to high levels of water stress. Billions of people worldwide continue to suffer from a lack of safe drinking water and basic sanitation facilities. It is more critical than ever before to manage water resources efficiently and monitor their wastage to address the growing demand. Furthermore, as a result of climate change, uncertainties exist in the severity and frequency of floods and droughts. The threat of water security is real, and multi-sectorial involvement in water resource management is the need of the hour!
Working closely with GWI, this Initiative will build capacities while working with industry players who share a similar vision.
Vision
Ensure access to safe drinking water and basic sanitation for all.
Mission
This Initiative relates directly to #6 of the UN's 17 SDGs, and we strive to work primarily for poor and marginalized communities to save vulnerable lives by creating affordable, adequate, equitable and sustainable management to provide clean and safe drinking water as well as sanitation and hygiene.
CELEBRATE WORLD WATER DAY
World Water Day is being celebrated on March 22 2021. Simply share your views on what does water mean to you? Your family? People around you? Join the conversation here Act | World Water Day 2021 and #CleanWaterInitiative #WorldWaterDay #Water2me
Use the wide variety of assets available here Share | World Water Day 2021 to start conversations and raise awareness of crucial issues related to water. Happy UN World Water Day!
---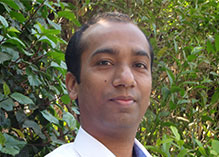 Dr. Abhishek Jain
INDIA
Initiative Chair
Dr. Abhishek Jain, Vice President – International Operations, WTS International LLC
Dr. Jain is a holistic doctor with an MBA in Health and credentials from Cornell University and the Indian Institute of Management (IIM), Ahmedabad. He brings rich and extensive experience of two decades in the luxury hospitality, spa and wellness industries across award-winning properties in India, the Middle East, South East Asia, and the Caribbean. Dr. Jain is recognized as an industry leader in the South Asian region and regularly invited to speak at industry events worldwide. Being from India, he has seen societies affected due to a shortage of clean and safe water. With the extreme climate changes, the water table is fast depleting in many places worldwide, and he feels very strongly about doing something about it.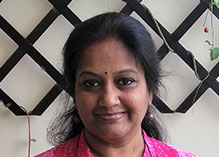 Padma Venkat, PhD
INDIA
Initiative Co-Chair
Prof. Padma Venkat, Dean, School of Public Health, SRM Institute of Science & Technology
Prof. Padma Venkat is a Cambridge-Nehru PhD Scholar from the University of Cambridge, UK. She obtained her Master in Management (International Masters for Health Leadership) degree with a merit scholarship from McGill University, Canada. She has pioneered scientific and translational research for affordable healthcare by exploring Traditional Medicine concepts and practices. Nutrition, wellness, and safe drinking water have been her focus. Supported by grants from the Grand Challenges Canada and Tata Trusts, she developed an innovative, affordable, point-of-use product for microbial purification of drinking water, called TamRas. After years of laboratory and field research, it is now sold to rural communities in Karnataka through a social enterprise model.
---
Initiative Members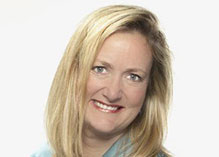 Kim Matheson Shedrick
UNITED STATES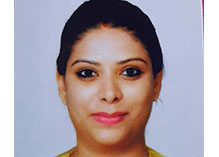 Dr. Priya Peethambar
INDIA