Clean Water Initiative Members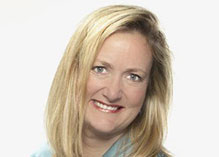 Kim Matheson Shedrick
SVP, WTS International, United States
Kim Matheson was president of her own company, Natural Resources, for 15 years, offering spa consultancy services, including design and pre-opening support, for a diverse range of upscale clients, including hotels, resorts, residential and real estate developments. Some of Kim's most recent projects are the Four Seasons Moscow, Dubai, and Disney Orlando and New York. Other recent five-star projects include Dove Mountain Ritz-Carlton and St. Regis Princeville. Kim has also worked for Montage, Rosewood Menlo Park, Kiawah Island and Doonbeg, and Lapis at Fontainebleau. As senior vice president for WTS, based in New York City, Kim's primary responsibilities include developing the local market and new business opportunities while overseeing international accounts. Kim also assists in the development of new spa concepts and provides advice to WTS clients on retail sales and marketing.
---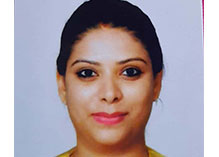 Dr. Priya Peethambar
Physician, Naturopathy, India
Dr. Priya Peethambar is a naturopathy physician who hails from Kerala, India, and completed a BNYS from the Dr.M.G.R Medical University in 2007. She started her career as a junior naturopath at Nisargopachar Ashram, Pune. She has been associated with the Indian spa industry since 2008 and worked with Sohum Spas, operated under Core Wellness Ltd., Mumbai, for three years. While with Sohum, she gained experience in pre-launch and operations of various day spas and hotel spas in Mumbai and various other locations in India. She joined Oberoi Hotels and Resorts in 2011 as an assistant spa manager and is currently heading the spa operations at Trident Nariman Point, Mumbai, India.
---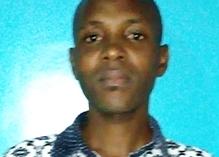 Alpha Ntayomba
Founder and Executive Director of Population and Development Initiative, Tanzania
Alpha Ntayomba, a native of Kigoma region in Tanzania holds a BSc. Forestry from Sokoine University of Agriculture in Tanzania. He is currently serving as a Founder and Executive Director of Population and Development Initiative (PDI), an NGO based in Kigoma region in Tanzania. Alpha has 12 years of extensive experiences in environmental conservation, water and sanitation and hygiene. He served in various consultancy services such as social accountability monitoring for improved water security in Morogoro municipality (Tanzania) by means of social accountability tools which enabled citizens to claim better water and sanitation services from duty bearers. He has also served as a Consultant in different projects on social accountability monitoring for improved water and sanitation among mining communities in Geita region (Tanzania). Alpha has contributed a number of topics in different publications such as Water Integrity Global Outlook (WIGO 2021) of the Water Integrity Network (WIN).