Overview
The vision of this Initiative is to share ideas and focus on a commitment toward a shift to a regenerative economy, an investment in planetary health, and exploring the science behind achieving world happiness and wellbeing.
This Initiative aims to explore winning happiness and wellbeing indices that can be implemented in all parts of the world as a new metric beyond GDP. The Initiative will explore ideas, identify pathways forward, and communicate evidence-based practices, developments and research on sustainable development, happiness and spirituality.
Regeneration 2030 Event
On behalf of the "Beyond GDP, World Happiness and Wellbeing Initiative" at GWI , we are pleased to invite to you a very important event; Regeneration 2030, and ask you to join us on online October 15-16.
Please register here.
It promises to be an important moment of dialogue on the themes which are close to our hearts, and will shape our common future.
Objectives:
Share information on evidence-based practices
Identify pathways forward, including leaders from government, business and civil societies
Organize events to stimulate discussion and the exchange of best practices worldwide
To collaborate with other Initiatives, widening the network and finding new pathways of collaboration 
Deliverables:
Action Summit 2020 Beyond GDP
The Summit aims at creating a common ground among societies and nations on the cross-cutting issue of «climate action»,  joining the "Gross National Happiness – Beyond GDP" movement with the "B- corp/Responsible Companies" world, in order to promote and give visibility to a network of responsible leaders wishing to personally contribute to common wellbeing: entrepreneurs, national governments, cities, international organizations and universities. Including this event in the "GNH Conference (Bhutan)" allows including religious and spiritual leaders in the Initiative and promoting a closing meeting at the Vatican with Pope Francis. The Summit can be seen not only as a high-level international debate but also as an opportunity to launch a pledge or alliance to be implemented in the following years.
Pledge:
A pledge will be launched with the vision to integrate a new measure of economies that will take into account sustainable development, wellbeing and happiness at core, as an alternative to the common measure of GDP.
Davide Bollati
Italy
Initiative Chair
Davide Bollati, Founder & Chairman, Davines, Italy
Davide Bollati is the founder and chairman of Davines, a family-owned Italian company featuring professional hair and skin-care brands, such as Davines, comfort zone and skin regimen. The strong commitment to rigorous standards of environmental and social sustainability has allowed the group to become a B corporation and is embodied in the Davines Village in Parma, a virtuous example of sustainable architecture and production, including a scientific open-air lab botanical garden.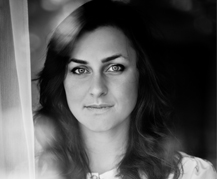 Alla sokolova
LATVIA
Vice Chair
Alla Sokolova, Founder & CEO, Inbalans, Latvia
Alla Sokolova is the founder and CEO of Inbalans, a multidisciplinary consultancy and management company, offering turnkey solutions in creating, developing and managing wellness hospitality business. Alla has over 15 years of experience in the industry. She co-founded the first international wellness destination in Latvia (Balans International Wellness Center and Amber Spa Boutique Hotel). Alla was awarded the prestigious "spa manager of the year" at HotSpa, Paris, in 2013. She is passionate about popularizing wellness culture and is actively involved in researching, developing and integrating holistic lifestyle concepts that are successfully adapted into urban and destination environments.
---
Initiative Members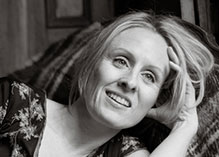 Sophie Benge
UNITED KINGDOM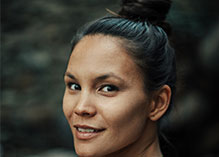 Mar Michelle Häusler
BRAZIL