Beyond GDP, Regenerative Hospitality and Wellness Initiative Members
Davide Bollati
Italy
Initiative Chair
Davide Bollati, Founder & Chairman, Davines, Italy

Davide Bollati is the founder and chairman of Davines, a family-owned Italian company featuring professional hair and skin-care brands, such as Davines, comfort zone and skin regimen. The strong commitment to rigorous standards of environmental and social sustainability has allowed the group to become a B corporation and is embodied in the Davines Village in Parma, a virtuous example of sustainable architecture and production, including a scientific open-air lab botanical garden.
---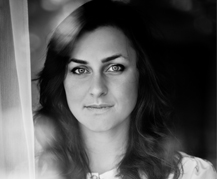 Alla Sokolova
Sweden
Vice Chair
Alla Sokolova, Head of Wellness, Nobis Hospitality Group
Alla has over 15 years of experience in the industry, passionate about popularizing wellness culture, is actively involved in researching, developing and integrating holistic lifestyle concepts that are successfully adapted into urban and destination environment. During numerous relocations, Alla acquired international experience and has been appointed as Head of Wellness for Nobis Hospitality Group, a leading Stockholm based family of first class hotels, restaurants and celebration venues. Alla's book, "Healing Sources, Spa's and Wellbeing from the Baltic to the Black Sea" was published in 2014, it explores the traditional wellness culture of Eastern Europe and in what ways people benefit from it today. She is a graduate of UCL University, UK with a degree in Management and Russian Studies. In 2014 she completed a post- graduate degree in Wellness, from RMIT University, Australia.
---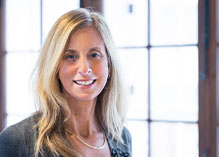 ISABELLE DUCHESNEAU
FOUNDING DIRECTOR, LE MONASTERE DES AUGUSTINES – INDEPENDENT STRATEGIC ADVISOR, ID EXPERIENCE
A graduate in business administration with a specialty in tourism management, Isabelle Duchesneau has 35 years of experience in the field of hospitality and tourism. As the founding executive director of Le Monastère des Augustines, she leads an innovative concept combining heritage, sustainable tourism, culture and wellness, incorporating nearly 400 years of history. She also acts as an independent strategic advisor to organizations interested in sustainable individual and collective wellness.
---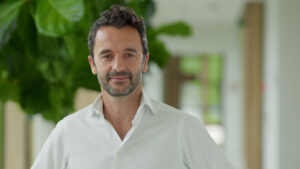 Arnaud Goullin
Global Manager Skin Care Division, Comfort Zone, Italy
Arnaud Goullin is leading the [ comfort zone ] brand global growth with the commitment to bring innovative, effective and sustainable solutions for skin and planet regeneration. His purpose-driven dedication to the professional market is also enhanced by his 20 years' experience in the consumer beauty industry, where he has held high-profile roles at luxury beauty leaders LVMH, Shiseido and The Estée Lauder Companies, working with brands such as, Christian Dior, Estée Lauder, Clinique, and GlamGlow.
---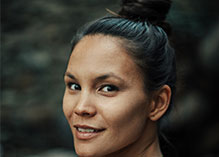 Mar Michelle Hausler
Founder, Give & Take Lab, Brazil
Mar Michelle Häusler is the founder of Give & Take Lab and the creator of the Inkiri conmunity currency (Brazil). After 5 years as a Financial Trader in London and a master in Economics for Transition at Schumacher College, she created the Me, Myself & Money workshop, coaching and online course to bring people to a new way of relating to money and connecting to their purpose. She is developing a gamified methodology for organizations and schools with the purpose of inspiring people to contribute to the UN Sustainable Development Goals.
---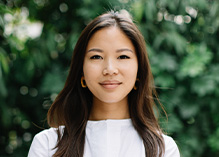 Amanda Ho
Co-founder & CEO of Regenerative Travel, US
Amanda is a New York-based brand strategist, travel expert, community builder and change-maker committed to help the travel, tourism and hospitality sector become a force for regeneration and healing. As the Co-founder & CEO of Regenerative Travel, Amanda helps the global collection of independent hotels increase the value provided to guests and actively regenerate the communities and ecosystems of which they are a part. Before co-founding Regenerative Travel, Amanda was the founder of a multi-media lifestyle publication where she honed her craft as a storyteller & producer for luxury hospitality, real estate and lifestyle brands with a passion for sustainability.
---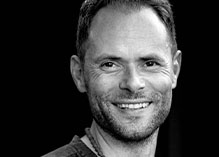 Martin Hohn
Founder, Atma Switzerland
Martin Hohn is a regenerative catalyst, working at the intersection of placemaking and regenerative hospitality. His passion is to create models that enable transformative learning experiences and showcase solutions for new ways of living. He holds a BSc from EHL, has twenty years experience in the industry, and has worked with luxury hotels in six countries. He now focuses on creating prototypes for social innovation and fostering the evolution of consciousness.
---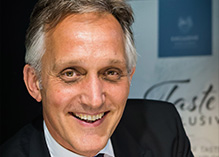 Danny Pecorelli
Managing Director, Exclusive Collection
Managing Director of the Exclusive Collection founded in 1981, a family-run independent group of 6 country house properties, two spas, golf club, cookery school, inn and award winning restaurants. Danny was voted Hotelier of the Year in 2014 by the Caterer and previously Chairman of the Master Innholders.  Design is at the forefront of the evolution of the Exclusive Collection, with the ground-breaking shape and feel of the new spa at South Lodge, the sleek cookery school at Lainston within the juxtaposition of a 17th century wellhouse or the cutting edge bathrooms in the hotels.
Innovation and sustainability are at the core of Danny's philosophy as demonstrated by the opening of the spa at South Lodge with its biomass boilers, wild swimming and Botanica an innovative restaurant catering for vegetarians, flexitarians and freefrom all sourced locally and sustainably. Hillfield and The Wellhouse restaurants both sourcing hyperlocally their food and drinks from the surrounding areas, as well as planting their own vineyard at South Lodge. Exclusive Collection have recently become the first hotel group in the UK to become an accredited B Corp leading the way in sustainability for the hospitality sector. Exclusive is pushing hard to grow its own with 5.2 hectares of vineyard planted, acres of orchards and some hugely productive kitchen gardens.
Exclusive now employs over 800 people, has an annual turnover of £60m and has secured the coveted title of being one of the 'Best Places to Work in Hospitality', with Acorn award winners, St Julian Scholars, MasterChef and Great British Menu winners, and just a great team of talented people.