Beyond GDP, World Happiness & Wellbeing Initiative Members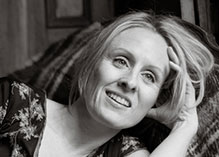 Sophie Benge
Founder, Ageing Gracefully, United Kingdom
Sophie is the founder of Ageing Gracefully, a sure-footed, yet light-hearted method for raising confidence and wellbeing in mid-life women. She is passionate that this can be a positive time of joyful transformation. Her programmes are offered in spas and in the workplace, and include workshops and retreats. She's an international wellness expert of 20 years, consulting for spas, brands and practitioners; she's an author of books on health traditions from around the world; journalist for international publications; speaker at an industry events and copywriter for clients in the hospitality industry.
---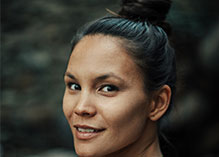 Mar Michelle Hausler
Founder, Give & Take Lab, Brazil
Mar Michelle Häusler is the founder of Give & Take Lab and the creator of the Inkiri conmunity currency (Brazil). After 5 years as a Financial Trader in London and a master in Economics for Transition at Schumacher College, she created the Me, Myself & Money workshop, coaching and online course to bring people to a new way of relating to money and connecting to their purpose. She is developing a gamified methodology for organizations and schools with the purpose of inspiring people to contribute to the UN Sustainable Development Goals.
---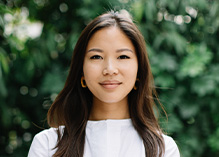 Amanda Ho
Co-founder & CEO of Regenerative Travel, US
Amanda is a New York-based brand strategist, travel expert, community builder and change-maker committed to help the travel, tourism and hospitality sector become a force for regeneration and healing. As the Co-founder & CEO of Regenerative Travel, Amanda helps the global collection of independent hotels increase the value provided to guests and actively regenerate the communities and ecosystems of which they are a part. Before co-founding Regenerative Travel, Amanda was the founder of a multi-media lifestyle publication where she honed her craft as a storyteller & producer for luxury hospitality, real estate and lifestyle brands with a passion for sustainability.
---