Overview
The vision of this Initiative is to share ideas and focus on a commitment toward a shift to a regenerative economy, an investment in planetary health, and exploring the science behind achieving world happiness and wellbeing.
This Initiative aims to explore winning happiness and wellbeing indices that can be implemented in all parts of the world as a new metric beyond GDP. The Initiative will explore ideas, identify pathways forward, and communicate evidence-based practices, developments and research on sustainable development, happiness and spirituality.
Regeneration 2030 Event
As a result of the Regeneration 2030 Summit, that took place in October 2020, the Regenerative Society Foundation was born, to guarantee the medium-long term evolution to the Regeneration 2030 program. The foundation is co-chaired by Andrea Illy (Chairman, illycaffè & Co-founder, Fondazione Ernesto Illy) and Jeffrey D. Sachs (President, UN SDSN) and led by the founders: Davide Bollati (Chairman, Davines Group), Maria Paola Chiesi (Shared Value & Sustainability Director,Chiesi Group), Oscar Di Montigny ( Chief Innovation, Sustainability and Value Strategy Officer, Banca Mediolanum & President, Flowe), Eric Ezechieli & Paolo Di Cesare (Co-founders, Nativa), Francesco Mutti (CEO, Mutti) and Raimondo Orsini (Director, Fondazione per lo Sviluppo Sostenibile).
Regeneration is the next step towards sustainability, as it ultimately pursues the concept of human ecology, the complex study of human interaction with the planet. It also embraces happiness, as a prerequisite for any regenerative action.
The Foundation's purpose is to promote the creation of a regenerative society by accelerating the transformation of the current depletive paradigm of economic, cultural and social extraction – founded on 'industrial growth' – into a regenerative paradigm in which human activities create favorable conditions for life on this planet.
All the Foundation's activities are carried out with a multilateral approach, engaging policy makers, entrepreneurs, B Corps, spiritual leaders, academics, members of NGOs, civil society, and UN agencies.
We strive with compassion, wisdom and courage to build a new era in which, by 2030, happiness and human well-being will be core economic and political drivers on a global scale, and we will have taken radical action to tackle the climate crisis.
We encourage you to sign the pledge as an individual or organisation as a commitment to transition towards a regenerative economy for climate and happiness: Pledge
Davide Bollati
Italy
Initiative Chair
Davide Bollati, Founder & Chairman, Davines, Italy
Davide Bollati is the founder and chairman of Davines, a family-owned Italian company featuring professional hair and skin-care brands, such as Davines, comfort zone and skin regimen. The strong commitment to rigorous standards of environmental and social sustainability has allowed the group to become a B corporation and is embodied in the Davines Village in Parma, a virtuous example of sustainable architecture and production, including a scientific open-air lab botanical garden.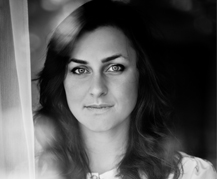 Alla Sokolova
LATVIA
Vice Chair
Alla Sokolova, Founder & CEO, Inbalans, Latvia
Alla Sokolova is the founder and CEO of Inbalans, a multidisciplinary consultancy and management company, offering turnkey solutions in creating, developing and managing wellness hospitality business. Alla has over 15 years of experience in the industry. She co-founded the first international wellness destination in Latvia (Balans International Wellness Center and Amber Spa Boutique Hotel). Alla was awarded the prestigious "spa manager of the year" at HotSpa, Paris, in 2013. She is passionate about popularizing wellness culture and is actively involved in researching, developing and integrating holistic lifestyle concepts that are successfully adapted into urban and destination environments.
---
Initiative Members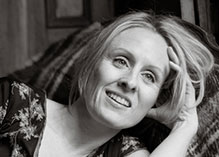 Sophie Benge
UNITED KINGDOM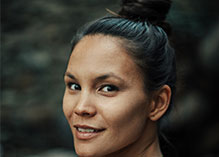 Mar Michelle Häusler
BRAZIL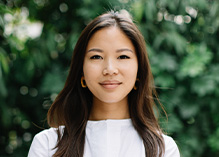 Amanda Ho
UNITED STATES