Beyond GDP, Regenerative Hospitality and Wellness Initiative
The vision of this Initiative is to share ideas and focus on a commitment toward a shift to a regenerative economy, an investment in planetary health, and exploring the science behind achieving world happiness and wellbeing.
The Latest News and Resources
---
Initiative Leadership
Davide Bollati
Italy
Initiative Chair
Davide Bollati, Founder & Chairman, Davines, Italy
Davide Bollati is the founder and chairman of Davines, a family-owned Italian company featuring professional hair and skin-care brands, such as Davines, comfort zone and skin regimen. The strong commitment to rigorous standards of environmental and…Read More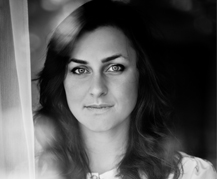 Alla Sokolova
Sweden
Vice Chair
Alla Sokolova, Head of Wellness, Nobis Hospitality Group

Alla has over 15 years of experience in the industry, passionate about popularizing wellness culture, is actively involved in researching, developing and integrating holistic lifestyle concepts that are successfully adapted into urban and destination environment. During numerous relocations, Alla acquired international experience and has been appointed as Head of Wellness for Nobis Hospitality Group, a leading Stockholm based family of first class hotels, restaurants and celebration venues….Read More
---
Objectives
This Initiative aims to explore winning happiness and wellbeing indices that can be implemented in all parts of the world as a new metric beyond GDP. The Initiative will explore ideas, identify pathways forward, and communicate evidence-based practices, developments and research on sustainable development, happiness and spirituality.
---
Initiative Members

Meet the renowned thought leaders in this field who are collaborating to educate and evolve wellness in this area of global importance.
Resources

View the research, trends, whitepapers, infographics and more from this Initiative, as well as a curated list of third party resources.
Contact Initiative

Please fill out the form so we can learn more about you, which Initiative you are interested in and how you would like to be involved.