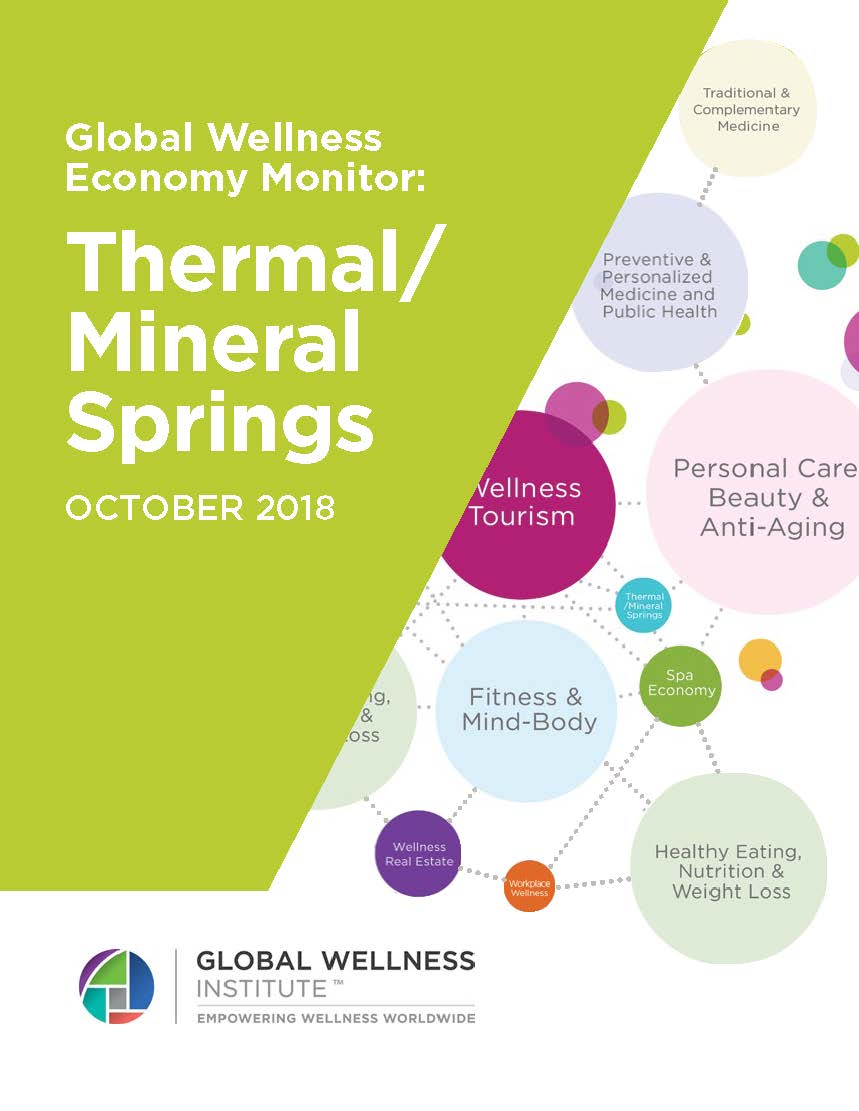 2018 Global Wellness Economy Monitor: Thermal/Mineral Springs Sector
Released November 2018
The thermal/mineral springs industry is growing fast as consumers turn to water for community, stress-reduction and healing. Globally, the market grew from $51 billion in 2015 to $56.2 billion in 2017—and is forecast to grow even faster to $77.1 billion by 2022—or 6.5 percent a year. The industry is heavily concentrated in Asia-Pacific and Europe, reflecting their centuries-old history of water-based healing—and together, these two regions account for 95 percent of all industry revenues.
This report examines everything from revenue breakdowns for hot springs establishments that offer spa facilities and those that don't to a ranking of national market leaders.

---
We thank our Industry Research Sponsors: Biologique Recherche, Canyon Ranch, Booker by MINDBODY, HydraFacial, AccorHotels, BodyHoliday, Cannuka, Herbalife Nutrition, Lake Austin Spa Resort, Miraval and exhale, OM4 Organic Male, Performance Health, PURE, Rancho La Puerta, Serenbe, Six Senses, Subz3ro, Universal Companies, Westin Hotels & Resorts. If you are interested in sponsoring GWI Research click here.