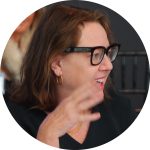 In this edition of the Wellness Q&A Series Beth McGroarty, VP, Research & Forecasting, Global Wellness Institute asks:
Why is it so urgent to tackle the deep inequities in access to wellness for Black and brown communities? What are some differences in the wellness concept within the Black community? How are women of color being served by the spa/wellness industry?  What is the most undervalued approach in wellness?  
Q&A with Nicola Finley, MD, Canyon Ranch, Tucson, Arizona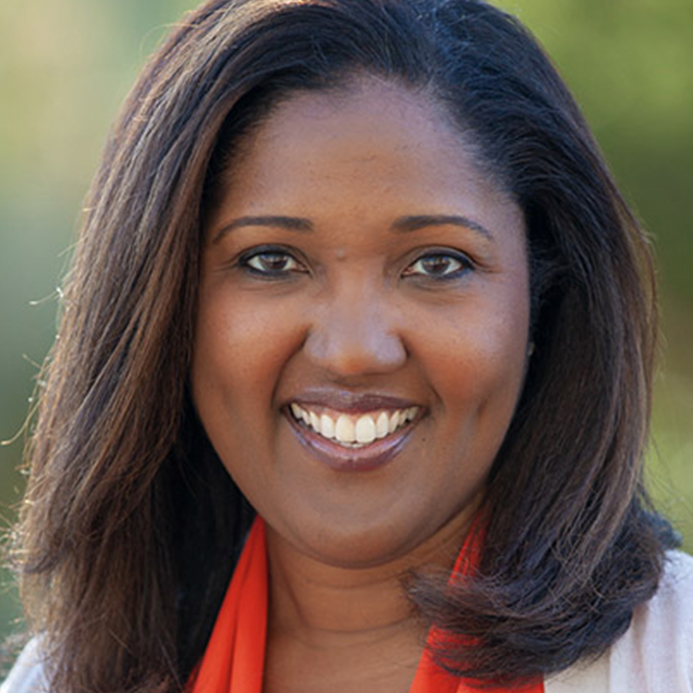 Dr. Nicola Finley practices integrative medicine at Canyon Ranch in Tucson, which opened last week after being closed since March because of COVID-19. She has a passion for women's health and preventive medicine. Previously, she worked for over 10 years with Tucson's economically disadvantaged communities at El Rio Community Health Center and St. Mary's Hospital—experiences that make her well qualified to address the health inequities in Black and brown communities.
She is a graduate of Brown University, received her medical degree from the George Washington School of Medicine, and is board certified in internal medicine. She completed a fellowship in integrative medicine at the University of Arizona and is an adjunct faculty member at the Mel and Enid Zuckerman College of Public Health at the University of Arizona.
VP, Research & Forecasting, GWI, Beth McGroarty: COVID-19 is exposing the terrible racial inequities in healthcare, with Black Americans and Latinos being hospitalized at four to five times the rate of white people. But what about the profound inequalities in access to wellness? Why must we specifically bridge that gap? What most needs to change?  
Dr. Nicola Finley: If you want to tackle the profound racial disparities in health, you have to create better access to wellness and preventative medicine because Black and brown people—as COVID-19 is painfully laying bare—have much higher rates of chronic diseases (heart disease, diabetes, hypertension, obesity and chronic kidney disease), and the wellness concept and industry could help prevent and manage those conditions.
The first thing we need to do is honestly acknowledge that racial disparities in both healthcare and wellness exist. People and businesses may think of themselves as colorblind, but that doesn't solve the problem because it doesn't allow you to embrace person-centered care. Traditional medicine is focused on the biology of illness; it's not focused on the whole person. What COVID-19 exposes is that we should embrace integrative medicine because it addresses the whole person (their body, mind and spirit). The integrative model embraces the idea that a person's ethnicity, environment, emotions, family structure, and lifestyle (whether access to exercise or healthy food) have a huge impact on their health. In integrative medicine, we try to see the whole person; we listen; we validate them.
For so long, many people of color have not felt seen, heard or valued by the wellness industry. While wellness organizations have been working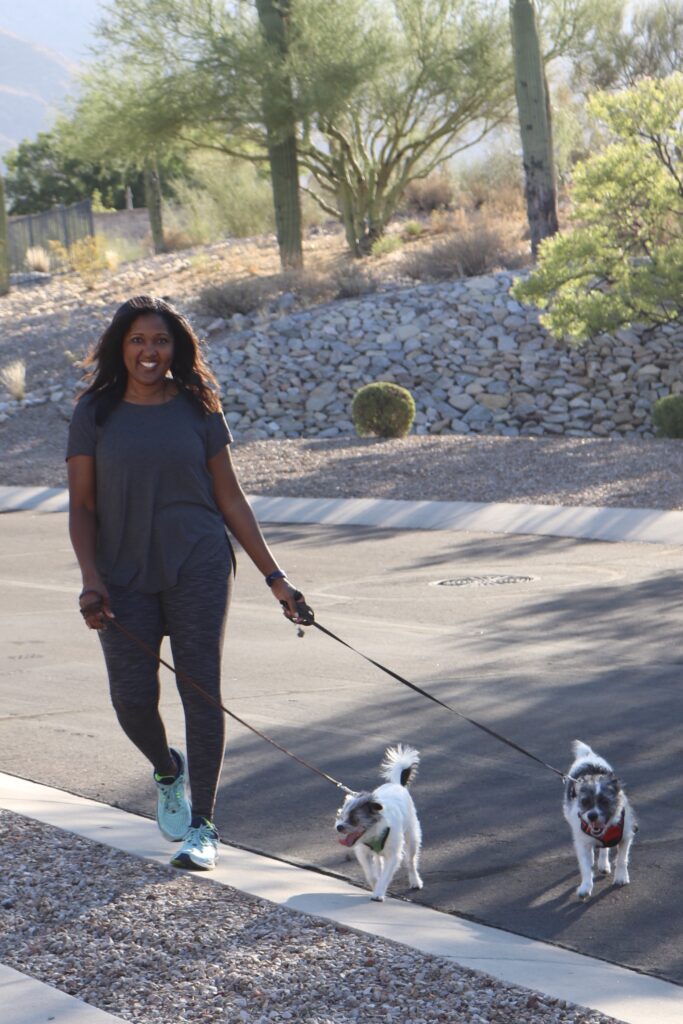 on this – they need to become more explicitly inclusive, listen to communities of color, and realize there is great diversity within those communities. People of color may feel unwelcome in the wellness space because it's so homogenous. I speak for myself as a Black woman: I don't necessarily need my provider to be a Black provider, and I feel comfortable if I'm the only Black person in the room, but it's far more welcoming when everyone is not the same race, age, body type and/or socioeconomic background. Observational diversity— in terms of race, gender, body type, age or disabilities —really helps. I do see positive industry evolution: new wellness solutions being designed specifically for African-Americans, for Latinas, for the LGBTQ population—where they get their own spaces and lane. There is much more work to be done. And we have to look inward to overcome the inequities in wellness and to do what we can to welcome people of color.
I have worked with underserved populations: I spent 13 years at El Rio community health clinic in Tucson, where I had the privilege of taking care of mostly Mexican-American and Native-American (the Pascua Yaqui tribe) patients. And with respect, what I learned firsthand was the lack of access to quality healthcare and the low health literacy rates among these populations. If the wellness industry wants to help bridge the health/wellness gap, they could really help with health literacy and prevention for underserved populations.
I graduated from medical school in the 90s, where there was a movement for doctors to achieve "cultural competency;" that's where you learn about a person's culture so you can be competent to take care of them. While cultural competency is so important, we now know that's not enough: We should also be trained in and practice cultural humility. That means (whether you're a doctor or a wellness practitioner) that you not only learn about other cultures but you also practice self-reflection and self-critique about your own implicit biases and how that impacts your care. It means being humble, and humility can be uncomfortable and takes courage. Working on cultural humility is crucial in the wellness space because there's just not enough diversity among providers yet. For instance, dieticians and nutritionists are overwhelmingly not from communities of color. But practitioners can take better care of diverse and vulnerable populations if they practice cultural humility in addition to cultural competency.
GWI: "Wellness" means different things for different populations. What are some differences in the concept for the Black community?  
Finley: First, it's important for the wellness industry to ask communities of color how they define and practice wellness. It may look pretty different than how the media portrays wellness. In many Black communities, the concept often has spirituality at the center, which gives a person a sense of purpose and a real community of connections (all of which powerfully impact health). Many want their doctor to acknowledge and talk to them about their spirituality—however they define it. In general, I've also found that Black and brown communities embrace a more integrative concept of health, not just traditional medicine but also a great openness to natural and alternative approaches.
Speaking specifically about Black and brown women and how we're raised, we're raised to be caregivers of our family and to nurture others. This is case for me, with my immediate and extended family. My parents are immigrants from Jamaica, and Jamaica's motto is "out of many one people." It's all about embracing multiculturalism and taking care of others. But the problem is that we oftendon't take care of ourselves. I think more people of color would explore the wellness space if people didn't say, "Oh, you're getting another massage…you're taking another vacation," because the message within communities of color should be, I'm so happy that you're seeing the importance of taking care of yourself with self-care practices.
GWI: The representation that the wellness industry is intensely white doesn't reflect what I hear when I talk to wellness businesses and spas, where women of color are a passionate customer base. They're THERE, but how do you think they are being served? 
Finley: We've known for years that Black and Latina women spend more on beauty than white women, but I don't think the spa and wellness industry has really embraced that. When I go to a spa (and it's not as much as I would like!), I have to bring my own shampoo and conditioner because whatever they have usually isn't moisturizing enough for my hair. When I go to a spa that offers makeovers, the makeup colors often don't work for my skin tone. It's hard to understand: They want me as a customer, but yet they're not showing me that. These are little things, but little things add up to something big. If companies want to tap and serve that lucrative market, we need to have people of color in leadership roles that are in a position to make changes and decisions.
GWI: Beyond a more inclusive industry, what is one approach that you think is the most undervalued in the wellness world?  
Finley: Dance! I've been dancing since I was young – I love to dance, and now I'm a Zumba instructor. My passion for dance increased when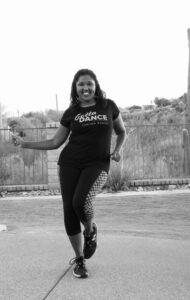 my sister and I started going on the Zumba cruises (which we've done every year for the last 5 years). It's the best time: You're connected with 3,000 of your Zumba besties, and it's so international, with someone from India leading a Bollywood-style dance or an African leading an African dance. You get to be yourself: When I dance, I'm not Dr. Finley. I'm just Nicola. It's just me, the movement, and the music. And now I'm dancing virtually at Zumba.com.
I think dance should be more central in the wellness world because it's far more than exercise: It's mental exercise and the most natural way to connect mind and body, which reduces stress. Dance has so many proven benefits: It helps people with Parkinson's, diabetes, dementia, PTSD, depression and anxiety. It's amazing for older people because it enhances their cognition and memory, and the quick movements and strengthening of muscle tone really help to prevent falls.
At Canyon Ranch, I partnered with a dance instructor to interweave my lectures about why dance is such powerful medicine with dance sessions. Guests love the fact that their doctor is dancing with them, and it's such a great way to connect. My favorite week at Canyon Ranch is Gotta Dance Week (three times a year), where we bring in choreographers from across the country (in ballet, tap, Latin influence, hip hop, jazz, etc.). I plan my work schedule so I can attend as many classes as possible. I've gotten to know many of the regular dance week guests, and they've gotten to know each other. It's a real community, and it's exactly what I love about dance: the connection and how everyone feels welcome.
GWI: How do you think COVID-19 will change the wellness market?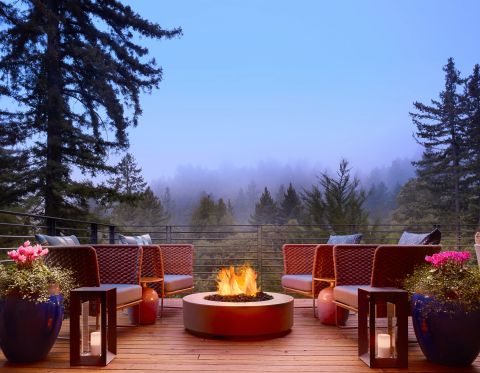 Finley: For so many reasons, I think wellness becomes more central to people's lives and a stronger market. One reason: With so many people working at home (and who knows for how long), some are not turning work off, which could lead to more stress. People may need to reinvent new approaches to achieve work-life balance and self-care is going to be needed so much more.
For everyone, all over the world, COVID-19 just keeps hitting us with so much anxiety: You're sheltering in place, then you're not, and then repeat. People are understandably struggling. The wellness world specializes in approaches for anxiety, sleep and mental wellbeing.
Some segments of the population are experiencing an extraordinary crisis. I have many friends who are physicians on the front line, and they're emotionally and physically exhausted because of this unprecedented pandemic. Physicians who didn't have difficulty managing stress or anxiety before COVID-19 are now experiencing profound burnout. For example, COVID-19 is brutal for doctors and nurses because striving for excellence and saving lives is in our DNA. With the Coronavirus we're unable to be as effective as we are with other illnesses, and it's so unpredictable. Patients are doing well in the hospital, and then their health declines unexpectedly, and healthcare workers are dealing with so much grief and loss. And female physicians are 1.6 times more likely to experience burnout.
COVID-19 may be unleashing so much uncertainty, but the need for "more wellness" in our future seems quite certain.
---
We want to hear from you
Do you think it is urgent to tackle the deep inequities in access to wellness for Black and brown communities? Are women of color being served by the spa/wellness industry?