MONTHLY BAROMETER – WELLNESS EDITION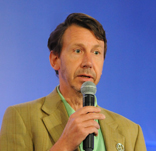 A new study from the NHS (National Health Service) conducted in the UK was a sobering surprise, with dramatic consequences in terms of wellness. It concludes that more than one in four young women (28.2-percent of those aged 16-24 – considered the "selfie generation") have a mental health condition such as anxiety, depression, panic disorder, phobia or obsessive-compulsive disorder.
The number of those screened positive for PTSD (Post Traumatic Stress Disorder) has tripled, from 4.2 percent in 2007 to 12.6 percent in 2014. For men, the rates of serious mental illness have remained largely unchanged.
The prevalence of mental health conditions among young women suggests that social media may play a role. Most likely, the constant exposure to "unattainable aspirations" and specific phenomena such as cyber-bullying and revenge porn is a determining factor. Even though correlation is not causation, study after study has shown that those who spend more time on the Internet and social media are more likely to fall into depression.
Other data indicates that mental wellness needs to be a much bigger focus in the wellness industry. For instance, at the recent Get-Together of The Monthly Barometer, Lord (Richard) Layard (one of the founders of the discipline of "happiness economics") emphasized that mental illness – particularly depression and chronic anxiety – is the biggest single cause of misery in high-income countries. It has also a huge economic cost (estimated at $70-100 billion GBP in the UK alone). Yet, only 25 percent of those who are mentally ill receive treatment… For all those who care about wellness, increasing the treatment of mental illness through easily accessible, cost-effective therapies should be a priority.