For a tangible sign that the Chinese economy is deteriorating faster than acknowledged by the authorities, we need look no further than the rise of social unrest. In 2015 (until end-November), there were 2,354 "incidents" recorded – up from 1,200 in 2014.
This might explain the authorities' nervousness, as expressed through a clampdown on dissent, the rough treatment of most foreign direct investors or "bizarre" occurrences like the detention of Mr. Guo (a renowned Chinese tycoon). As the economy decelerates further and the additional reduction in growth begins to affect unemployment, the feedback loop of rising social unrest threatening social stability will gain in intensity.
WELLNESS EDITION: …But The Wellness Market Should Boom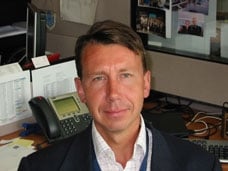 font-family:"Cambria","serif";
mso-ascii-font-family:Cambria;
mso-ascii-theme-font:minor-latin;
mso-hansi-font-family:Cambria;
mso-hansi-theme-font:minor-latin;}
Thierry Malleret, economist and founder, Monthly Barometer
A possible hard landing of the Chinese economy doesn't have to be negative for the wellness market in China. It might even, in some respects, have a positive effect. The point we've made about the rising middle class kicking off the consumption of wellness finds an echo in the jogging craze currently engulfing the country.
In the words of a Chinese lawyer and runner: "For 30 years, people have really been motivated by greed and money; they haven't looked at how to live a more meaningful life… Now running is the new religion of the Chinese middle class". There is no doubt that running is at the top of the wellness iceberg.
In the coming years, the wellness theme and the consumption of wellness goods and services will boom in China, spurred by the combination of a large, emerging middle class and the reality of a dramatically "unwell," polluted, physical environment.