MONTHLY BAROMETER:
Whether "transformational" or not, the recent P5+1 agreement with Iran has the potential to alter the global geo-economic landscape in the Middle East and beyond. The P5+1 refers to the six world powers (China, France, Russia, the UK, the U.S. and Germany) that have been working together diplomatically regarding Iran's nuclear program.
If properly implemented, it will 1.) reduce the likelihood of Iran possessing a nuclear weapon, and 2.) empower the moderate/reformist forces within the country. In the short-term, lifting sanctions (with an estimated USD150billion in bank funds unfrozen) opens the Iranian "candy store" to all sorts of major industrial projects, primarily in oil and gas.
WELLNESS EDITION:
Watch this space for wellness tourism and other forms of activities related to wellbeing. Iran is an old civilization with an amazingly rich history and culture. As we have argued earlier, the country's wellness tourism is still in its infancy, but its potential is considerable. There'll be a premium for the early-comers, with plenty of evidence that large tourism companies are already considering whether, and how to, invest.
ABOUT THIERRY MALLERET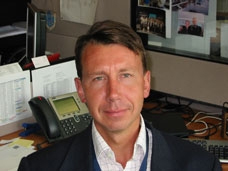 Thierry is managing partner of the Monthly Barometer – a succinct predictive newsletter provided to private investors, opinion and decision-makers. He also invests in businesses adjacent to the Barometer (such as Anadéo, in which he is a shareholder). Previously, he founded two companies that he sold, founded the Global Risk Network at the WEF, and was in charge of the Davos Annual event. His other professional experience includes: investment banking (London and Moscow), think tanks and academia (New York and Oxford) and government (in the French PM's office). Thierry has written a dozen of books, including novels. He holds two MAs and a PhD in Economics. 
The Wellness Edition of his Monthly Barometer is written exclusively for the Global Wellness Institute. For a copy of the full report each month, join the GWI as a Member or Ambassador.