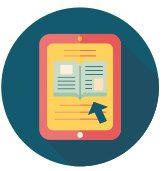 "Wellness tourism taking the vacation world by storm" (Audio)
– NPR News, August 16, 2015
In the past, vacations were ways for many to shed responsibilities and relax. That trend, however, seems to be as old as Disney World, as the idea of wellness trips slowly take over the vacation scene. This week on "Take Care," print, television, and digital journalist Ismat Sarah Mangla talks about the new travelling trend and what fuels people to be active during their vacations.
 
"Which Character Strengths Are Most Predictive of Well-Being?"
– Scientific American, August 2, 2015
Read about how, among the 24 character strengths identified by the founder of positive psychology (Martin Seligman), gratitude is the single best predictor of wellbeing.
 
"Why We're Sick and Tired of Wellness"
– Alternet, August 11, 2015
In this well-written, provocative (and to many, maddening) piece, the author argues that wellness has become a "syndrome" that is making us "miserable"—discussing how it's become an all-consuming, ubiquitous ideology (and yet it's impossible to live up to its standards); that it can tend towards "narcissism" (distracting us from fixing real societal ills); and how corporate overlords are just enforcing wellness to drive more profits.
"The Average Worker Loses 11 Days of Productivity Each Year Due to Insomnia, and Companies Are Taking Notice"
– The Washington Post, July 30, 2015
New Harvard research reveals that, for the average U.S. worker, insomnia results in 11.3 days of lost productivity each year—the equivalent of $2,280. For the country as a whole, that represents a loss of $63.2 billion. This has prompted more companies to bring in sleep experts.
"Can We Reverse the Aging Process by Putting Young Blood into Older People?"
– The Guardian, August 4, 2015
A series of experiments has produced incredible results by giving young blood to old mice, and now the findings are being tested on humans. In this article the scientists explain the new research that could transform people's lives.