Trend: Pay-As-You-Go rather than Membership
Monthly Barometer Excerpt
Our list of major "must-watch" issues for investors and decision-makers: (1) Greece—markets are too complacent about a possible Grexit or Greek default; (2) growth deceleration in China, despite more policy accommodation and its inevitable knock-on effect; (3) deflationary pressures not only in the Eurozone but worldwide—20 central banks have eased policy so far in 2015; (4) a possible "distress loop" in the market for EM hard currency corporate bonds—which now amounts to about $2 trillion; and (5) global geo-political turmoil, with a focus on the proxy conflict between the Arab world and Iran, and Ukraine/Russia.
Wellness Edition
All of the macro issues above will either directly or indirectly affect all the different businesses that operate in the wellness industry.
A "microeconomic" must-watch issue of relevance to the wellness space is the "pay-as-you-go" versus "membership" pricing model.
Consumers are increasingly unwilling to get stuck in long-term commitments and in the bundling of services they do not want to consume. Whether it's television, mobile phone services or fitness, more and more, the pay-as-you-go model seems to prevail.
For instance, a new start-up called ClassPass (and valued at $200 million) charges a flat fee to let users sample a series of studios, leaving traditional gym pricing models in trouble. This might explain the recent acquisition of Lifetime Fitness (a gym chain with 114 U.S. locations) in the largest leveraged buyout transaction of the year. A trend to keep an eye on…
ABOUT THIERRY MALLERET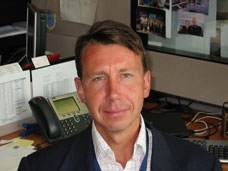 Thierry Malleret is the co-founder and primary author of the Monthly Barometer, a predictive analysis provided exclusively to private investors and today's most influential opinion and decision-makers. Previously he was a senior partner at IJ (Informed Judgement) Partners, an investment boutique for ultra-high-net-worth individuals based in Geneva. Thierry also founded and directed the Global Risk Network at the World Economic Forum (WEF), bringing together top policymakers, CEOs and academics to consider how global issues will affect business and society in the short and long term. For a number of years, Thierry conceived and implemented the WEF program at Davos. He holds MAs (in economics and history) and a PhD in Economics. He writes a Wellness Edition of his Monthly Barometer, exclusively for the Global Wellness Institute. For a copy of the full report, join the GWI as a Member or Ambassador.