Monthly Barometer Excerpt
Our list of major "must-watch" issues for investors and decision-makers:
1) Growth deceleration in China—the biggest economic risk of 2015—and its inevitable knock-on effect
2) Deflationary pressures and rising political risk in the Eurozone (with a focus on Greece)
3) A possible "distress loop" in the market for EM hard currency corporate bonds—which now amounts to about US$2 trillion
4) Global geo-political turmoil, with a focus on Ukraine/Russia
Wellness Edition
A "must-watch" issue specific to wellness is how large companies that produce processed foods (like Kraft) or fast food (like McDonalds) are performing. All seem to be facing sluggish sales, prompting some analysts to declare that their era is drawing to a close. It is certain that affluent consumers (i.e., the global middle class) are now longing for "authenticity" and quality products that contribute to wellness. In the U.S. for example, a recent report from the Department of Agriculture reveals that there are now more than 8,200 farmers' markets in the country, which corresponds to an increase of 180 percent compared to 2006. A similar trend can be observed in all developed economies.
Another "must-watch" issue is currencies. As the global economy finds itself in a situation of "currency wars," some movements in currencies—appreciation or depreciation—may now be sudden and violent. It is important to keep in mind that an appreciating currency normally encourages outbound, foreign travel and that a depreciating currency is almost always positive for inbound tourism (Japan being the best recent example). By extension, this is also true for the wellness component of international travel. When extrapolating, though, it's critical to differentiate the tradable sector (goods that can be sold anywhere, like a wellness app) from the non-tradable ones (goods that cannot be exported, like a massage).
ABOUT THIERRY MALLERET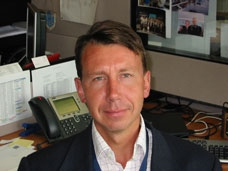 Thierry Malleret is the co-founder and primary author of the Monthly Barometer, a predictive analysis provided exclusively to private investors and today's most influential opinion and decision-makers. Previously he was a senior partner at IJ (Informed Judgement) Partners, an investment boutique for ultra-high-net-worth individuals based in Geneva. Thierry also founded and directed the Global Risk Network at the World Economic Forum (WEF), bringing together top policymakers, CEOs and academics to consider how global issues will affect business and society in the short and long term. For a number of years, Thierry conceived and implemented the WEF program at Davos. He holds MAs (in economics and history) and a PhD in Economics. He writes a Wellness Edition of his Monthly Barometer, exclusively for the Global Wellness Institute. For a copy of the full report, join the GWI as a Member or Ambassador.