OVERVIEW
An initiative that focuses on the intersection of the $4.4 Trillion Global Wellness Economy and major web-related developments (inclusive but not limited to the Metaverse, NFTs, Cryptocurrency, Decentralized Finance, etc.), and its implications for the business of wellness, and society at large.
The wellness industry, as noted in The Future of Wellness 2022 Trend Report, has notoriously been slow to embrace technology.  This is an opportunity to seize the moment, and prepare ourselves for Web 3.0-related discussions as a force for business and societal good while caring for the wellbeing of our planet's citizens.

As often is the case, true innovation comes from leaders and disruptors outside of an industry. With this belief in mind, the initiative first prioritizes members from academia, technology, digital science, finance and media, experience engineering, gaming and futurist sectors with some exception made for wellness leaders from established, tech-driven companies and platforms. Global representation and diversity is also a priority.
---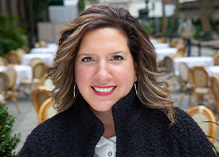 Mia Kyricos
United States
Chair
President and Chief Love Officer (CEO), Kyricos & Associates, LLC
Mia is a globally respected thought-leader in the business of wellness and brand strategy with 20+ years of experience leading and advising wellness, hospitality, healthy lifestyle, and travel brands across 100+ countries. As President & Chief Love Officer of Kyricos & Associates LLC, a strategic advisory firm, Mia advances the trillion-dollar business of wellness by activating Ecosystems of Wellbeing™ across commercial and internal stakeholders for companies of all kinds.  Previously, she was SVP & Global Head of Wellbeing for Hyatt, Chief Brand Officer for Spafinder Wellness, Inc., Vice President of the workplace wellness division at EXOS, and Global Director of Spa Brands for Starwood Hotels & Resorts. She is also a founding board member of the Global Wellness Institute™, and is committed to helping people live well and love more, whether on earth, in the Metaverse, or some place in between.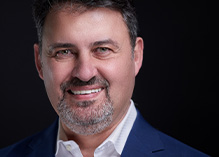 Canada
Vice Chair
Vice President, Strategy, Agilysys, Inc. II Founder & CEO, ResortSuite
As Vice President, Strategy, for Agilysys, a leading provider of enterprise software for the hospitality industry, Frank continues to oversee the recent acquisition of his former software company, ResortSuite, the world's first software, purpose-built for wellness-driven hotel, resort, spa, golf and club operations. He has decades of experience advising Fortune 1000 companies on the strategic use of technology to achieve business objectives, and has worked at top international management consulting firms including Ernst & Young, USoft (Unisys), and MERANT. Combining his knowledge of the hospitality field with his background in enterprise technology, he is excited to both advise and invest in future-driven technology designed to power the Web3 world. Frank has served the past 14 years on the ISPA Board of Directors and currently serves as Chairman of the ISPA Foundation. He is also a celebrated speaker and industry advocate, and long-time friend, delegate and sponsor of the Global Wellness Summit and Institute family.
---
Initiative Members
Constantine Goltsev
Ukraine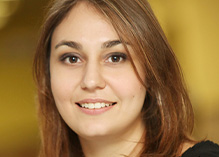 Joana Santos Silva
Portugal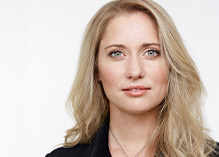 Veronica Schreibeis Smith
United States