Media Contact: Beth McGroarty
[email protected] • +1.213.300.0107
Global Wellness Institute (GWI) Announces the Formation of a New Initiative Focused on the Booming Wellness Communities & Real Estate Sector
Initiative to expand on GWI's landmark "Build Well to Live Well" report and will explore the myriad of ways wellness is being embedded into every aspect of our living spaces and what this means for future real estate developments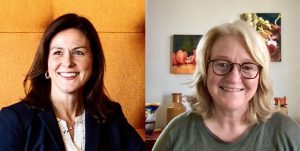 Miami, FL – May 26, 2021 – The nonprofit Global Wellness Institute (GWI), the leading research and educational resource for the global wellness industry, welcomes a new Initiative to its fold: Wellness Communities & Real Estate. Joining 30+ industry-specific collaborative groups hosted by GWI to further the international conversation about wellness in its many and varied forms, this Initiative serves to further the insights found in GWI's 2018 landmark "Build Well to Live Well" research, the first-ever in-depth study on the booming wellness communities and real estate sector. That research valued the market at $134 billion in 2017 and predicted 6% YOY growth through 2022 ($180 billion), a number that researchers anticipate will be higher thanks to the new laser-focus on health and wellness in every aspect of our post-pandemic lives.
The Initiative, which aims to quantify how both health and quality of life can be optimized by intentionally creating built environments that are proactively designed to support the holistic health of those who live, work, play and learn there, is co-chaired by two leaders in wellness communities and real estate: Helen Foster and Teri Slavik-Tsuyuki.
Foster runs Foster Strategy, which counts notable wellness community developers in the US as clients, including Willow Valley Communities, a 55+ senior living community in Pennsylvania and Rancho Mission Viejo, a southern California-based wellness community of 3,500 homes and growing. While Slavik-Tsuyuki is one of the architects behind the America At Home Study, which surveyed US consumer sentiment about design, health and wellness in homes and communities as a result of the pandemic and was named "one of the most influential women in homebuilding" by BUILDER Magazine. As founder of tst ink, Slavik-Tsuyuki works with community developers, homebuilders and entrepreneurs to create innovative spaces that allow people to live their best lives.
"As neighborhoods and communities became more central to our daily lives during COVID—and will likely continue to be where we spend most of our time—more of us are aware that health and wellness outcomes are a direct result of the environments where we live, work and play," said Co-Chairs Foster and Slavik-Tsuyuki. "Understanding how homes and neighborhoods can increase personal wellness is key to GWI's mission of empowering wellness worldwide."
The Wellness Communities & Real Estate Initiative's key goals include:
Uncovering best practices, innovators and resources in the development and operations of wellness communities and real estate worldwide
Defining outcomes that have the greatest potential to impact individual wellness
Building a measurable framework that can be applied to codify wellness communities worldwide
"Wellness communities and real estate have long been a wellness sector of significant growth and opportunity, but COVID-19 has accelerated the need for these types of developments," said GWI Chair and CEO Susie Ellis. "We're thrilled that both Helen and Teri have taken on this work and are excited by the team they have put together and the goals they have set for this crucially important Initiative."
The Initiative has attracted experts in wellness communities and real estate. The full list can be seen here.
About the Global Wellness Institute: The Global Wellness Institute (GWI), a nonprofit 501(c)(3), is considered the leading global research and educational resource for the global wellness industry and is known for introducing major industry initiatives and regional events that bring together leaders to chart the future. GWI positively impacts global health and wellness by educating public institutions, businesses and individuals on how they can work to prevent disease, reduce stress, and enhance the overall quality of life. Its mission is to empower wellness worldwide.