Wellness Communities and Real Estate Initiative Members
Initiative Co-Chair
Principal, tst ink LLC, United States
For more than 2 decades, Teri has brought to life some of the most valuable and recognized brands and communities in resort and community development. She works with developers, investors, and entrepreneurs, bringing a "how might we?" curiosity to the creation of places and experiences that support wellness, connectivity and matter to people. She spearheaded the America at Home Study during the COVID-19 pandemic exploring changes in consumer behavior, with lasting impacts on home and community design.
---
Initiative Co-Chair
Chief Development Officer, INITIAL Real Estate, Founder & Chief Possibilities Officer, ALIŌ – Building Wellbeing, Switzerland
Jean-François Garneau works to integrate wellbeing and wellness into the places that define our lives. He has created development strategies and provided creative direction and development services for resort and urban mixed-use projects in Europe, India, Mexico, Australia and New Zealand, the US and Canada. Passionate about real estate development, Garneau is also a keen study on the creation of cities, towns, villages and the mechanics and behavioral aspects of "people places" everywhere. He is also chair of the ULI Europe Hospitality Council.
---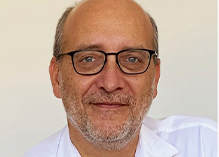 Joan Balagué
Principal & Partner Architect, Slow Life Architects Barcelona, Spain
Joan founded his boutique architecture & design studio in 2014, focused on delivering excellence through knowledge and creativity in international tourism destinations, exclusive resorts & hotels, integrated urban communities, branded architecture and innovative leisure equipment. He's an enthusiast of architecture, design and innovative concepts, with more than 30 years of experience leading unique and large-scale projects from conception to execution, in international destinations such as France, Italy, Morocco, Saudi Arabia, Mexico and Brazil, and currently involved in several developments in Africa. His commitments to CSR and ESG have included work with Architects Without Borders, leading the construction of a Children's care center in Mexico, and striving to deliver sustainable wellbeing designs for all his projects, supporting healthy and active places, communities and buildings.
---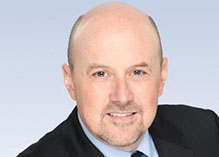 Craig Collin
President & COO, Tavistock Development Company, United States

With more than 25 years of experience, Craig Collin has focused his career around innovation, execution and growth in the building and development industry. As President and COO of Tavistock, he leads business and operational functions and has managed delivery for projects including Lake Nona, Sunbridge and Pier Sixty-Six Hotel & Marina. Previously he served as a division president with PulteGroup and has spearheaded the planning and development of hundreds of projects, including master-planned communities, infill and mixed-use developments.
---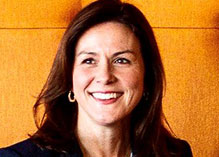 Helen Foster
Principal, Foster Strategy, LLC
Helen launched Foster Strategy, LLC in 2008, and—as principal and lead consultant—she studies and interprets consumer insights and best practices and collaborates with clients to craft wholly new approaches to community development and resident life. Helen's clients include some of the most notable wellness community developers in the US, including Willow Valley Communities and Rancho Mission Viejo—two high-achieving organizations that have retained Helen since 1996 and 2004, respectively. Helen maintains a specialty in Age Qualified (55+) development and is chair of the Urban Land Institute's Lifestyle Residential Development Council.
---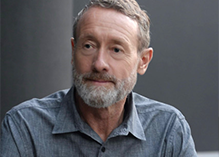 Grant Gamble
Chief Executive Officer, Alliance Wellness Group
Grant is the Chief Executive Officer of Alliance Wellness Group, currently developing a series of innovative wellness campuses on the East Coast of Australia. Throughout his career Grant has managed the design, development, refurbishment and construction of dozens of mixed-use developments that were the epitome of wellness communities. These projects varied from integrative physician communities and urban Wellness Campuses to aged care related and kid centric campuses. Grant was the Senior Vice President of US-based acac Fitness and Wellness and helped develop partnerships with hospital and physician communities to underwrite the premise that "exercise is medicine." Grant has been intrinsically involved in branding, marketing, opening and operations of these campuses and precincts, and understands the relationship between design and operations in delivering a true wellness community model.
---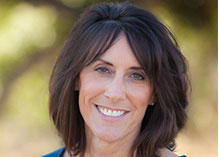 Amaya Genaro
VP, Community Services, Rancho Mission Viejo, United States
Backed by more than 25 years of community association experience Amaya integrates community governance with amenity design/maintenance and resident programming to effectively establish lifestyle-enriched communities. Amaya's focus is on disciplines from amenity planning, lifestyle services, transportation and programming. Under her direction, Rancho Mission Viejo is bringing to life a community that challenges the status quo by integrating Ranch neighborhoods exclusive to 55-plus residents and "all age" neighborhoods with an overlay of ageless amenity design and programming. She currently is involved as ULI Mentor Program for Young Leaders.
---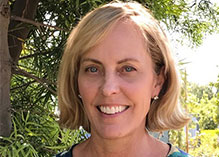 Kristen Maher
Senior VP, Rancho Mission Viejo, United States
Kris is a Senior Vice President in Community Development at Rancho Mission Viejo. She joined Rancho Mission Viejo in 2014 after serving as a full-time consultant for over ten years. She is responsible for overall urban planning and community design. Kris manages a design team that is responsible for all landscape, parks, amenities, design guidelines, design review and residential product prototyping and development. Her experience is multi-faceted and encompasses more than 30 years with some of the leading architects, home builders and developers in Southern California including Bassenian Lagoni Architects, A-M Homes, Greystone Homes, Catellus Residential Group and Brookfield Homes. A licensed Architect, Kris received her Bachelor of Arts from San Diego State University and a Masters of Business Administration from the University of California at Irvine.
---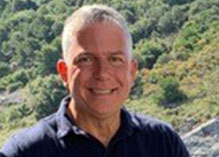 Max Reim
CEO, Co-Managing Partner & Founding Principal, Live Work Learn Play, Canada
Max is devoted to his mission of creating and developing thriving, healthy and sustainable places that improve the quality of people's lives and their wellbeing for generations. He is the Founder, Co-Managing Partner and Principal of LiveWorkLearnPlay. For over 37 years, Max has led the envisioning, conceptualization, programming, planning, development, operations and activation of over $60 billion of assets. Max's leadership and direct involvement in over 100 large-scale projects, places, districts, towns, cities, university districts & college towns, and health & wellness villages, in eight different countries has resulted in over 125 million people living, working, learning, playing and enjoying. Prior to founding LiveWorkLearnPlay, Max was the Global Vice President of Intrawest Corporation, where he led the conception, planning, development, operations and activation of mixed-use resort town centers and recreationally-based villages throughout North America and Europe. Max and his wife Dr. Laurie Plotnick recently launched the world's first Centre of Excellence and Global Basecamp for Youth and Young Adult Mental Health and Wellness; a global beacon in the world of mental health and wellness as a catalyst through focused and disruptive action.