Media Contact: Beth McGroarty
[email protected] • +1.213.300.0107
---
All GWI Press Releases |  Press Image Gallery   |  Global Wellness Institute Press Room   | Global Wellness Summit
---
Global Wellness Institute Announces Historic Partnership with Fountain Life for the Wellness Moonshot
Fountain Life, whose mission is to change healthcare from reactive to preventive, will be the exclusive 2023 sponsor of GWI's Wellness Moonshot campaign to create a world free of preventable disease. The GWI will work closely with Fountain Life's executive team–which includes renowned medical and business leaders Dr. Robert Harari, Dr. Bill Kapp, Dr. Rakesh Suri, Shawn Buchheit, Dr. Peter Diamandis and Tony Robbins–to create programs that can meaningfully impact behavior change worldwide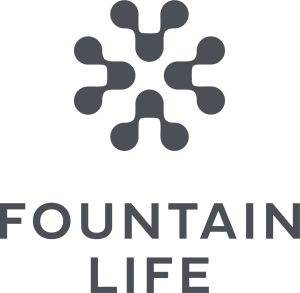 Miami, FL – October 17, 2022 – The Global Wellness Institute (GWI), the leading research and educational resource for the $4.4 trillion global wellness industry, today announced that Fountain Life will be the exclusive sponsor for The Wellness Moonshot: A World Free of Preventable Disease in 2023. This is a groundbreaking public-private partnership between two organizations whose missions are closely aligned.
The Wellness Moonshot, launched by the GWI in 2017 with the support of medical leaders Dr. Andrew Weil of the University of Arizona, Dr. Michael Roizen of the Cleveland Clinic, and Dr. Richard Carmona, former US Surgeon General, has worked to bring together global wellness leaders to eradicate preventable disease. This initiative has brought its themed monthly wellness education campaigns into global workplaces, schools and homes, impacting  over 160 million people. Fountain Life is a fast-growing company that aims to create a newly preventative healthcare model through data-driven technologies that can identify and treat illnesses at their earliest stages.
Fountain Life's cofounders are high-profile medical leaders and entrepreneurs that know how to make an impact and reach millions: Peter Diamandis, MD, founder of over 20 companies and named one of the World's 50 Greatest Leaders by Fortune; Bill Kapp, MD, orthopedic surgeon and serial entrepreneur; Robert Harari, MD, surgeon, biomedicine entrepreneur, and stem cell pioneer; and Tony Robbins, philanthropist, entrepreneur, and a household name for his ability to inspire people.
The GWI and Fountain Life's executive team will work closely together in 2023 to dramatically expand the reach and resources of the Wellness Moonshot to help many millions more people make healthy changes.
The human and economic costs of not focusing on prevention: Creative initiatives that could help move the needle on prevention are direly needed. Global healthcare expenditures have more than doubled in the last two decades, reaching $8.5 trillion annually, but according to the World Health Organization, obesity, diabetes and hypertension rates have also more than doubled in roughly the same time. Seventy-four percent of all deaths globally are now a result of noncommunicable diseases, the vast majority of which are preventable chronic diseases that, the World Economic Forum estimates, will cost the world a staggering $47 trillion by 2030.
The partnership is not only with GWI, but with its sister organization, the Global Wellness Summit. Fountain Life is a Diamond Sponsor of the conference being held in Tel Aviv, Israel from October 31 to November 3 and Dr. Bill Kapp, the company's CEO, and Rakesh M. Suri, MD, D.Phil, its president and chief medical officer, will be featured on panels on the future of longevity science.
"Fountain Life's partnership with the Global Wellness Institute and the Wellness Moonshot marks the beginning of a first of its kind campaign to leverage today's innovators from the medical, health and wellness industries to develop a healthcare model centered around eradicating preventable disease in 2023. By utilizing a data-driven approach that focuses on the diagnosis and prevention of illnesses, Fountain Life may contribute to changing the course of global health by empowering individuals to be the leaders of their own longevity. The Global Wellness Institute brings together international leaders at the forefront of health and wellness, and we are honored to participate in this effort to invent a new health paradigm," said Bill Kapp, M.D., Fountain Life CEO.
"There are moments in life when the planets align, and that is what happened on a call with Fountain Life leadership. As they described their mission, it was as if they were reading the mission of the Wellness Moonshot," said Nancy Davis, GWI chief creative officer and executive director. "We knew we had found perfect partners with whom to take this project to the next level. With the prominence of Fountain Life's executive team, their revolutionary business model, the global reach of the Wellness Moonshot, and our shared commitment to eradicating preventable disease, we could not be more excited about 2023."
More about Fountain Life: The company brings together some of the world's leading physicians and scientists to create a new kind of healthcare that is predictive, preventive, personalized and data-driven, using new technologies such as AI and advanced diagnostic testing to catch and treat illnesses (such as cancer, cardiac, metabolic, and neurodegenerative disease) at the earliest stages before they cause harm–giving members the tools to live longer, happier lives. Fountain Life centers are expanding fast globally: open in Naples, Florida; White Plains, New York; Dallas, Texas; and New Delhi, India, and coming soon to Lake Nona, Florida; California; Dubai, UAE; and Toronto, Canada. The expansion also includes partnerships with real estate developers, hospitality management companies, and other wellness-oriented businesses. Through Fountain Health Insurance, the company is the first to provide full coverage of these technologies and put cutting-edge diagnostic tools directly into the hands of families who would not normally be able to afford or have access to them. This employer-sponsored insurance also rewards healthy behavior, while continuing to cover traditional sick-care.
Company founders:
Peter Diamandis, MD, is a serial entrepreneur who has started over 20 companies in the areas of longevity, space, venture capital and education. He is the cofounder and vice chairman of Celularity Inc., a cellular therapeutics company.
Robert Hariri, MD, PHD, is an accomplished surgeon, biomedical scientist and serial biomedicine and aerospace entrepreneur, who pioneered the use of stem cells to treat a range of life-threatening human diseases. He was the 2018 recipient of the Pontifical Medal for Innovation (awarded by Pope Francis) and received the Thomas Alva Edison Award for technological innovation twice.
Bill Kapp, MD, is a board-certified orthopedic surgeon and an expert in diagnosing and treating ailments affecting muscles, bones and joints, as well as sports injuries. He is also a serial entrepreneur who has built multiple businesses and nine Landmark Hospitals.
Tony Robbins is the leading life and business strategist in the US and a New York Times best-selling author with over 15 million copies and over 50 million audio business volumes sold globally. He has worked with Bill Clinton, Oprah, Nelson Mandela, Leonardo DiCaprio and many more.
Registration for the 2022 Summit in Tel Aviv is open.
About the Global Wellness Institute: The Global Wellness Institute (GWI), a nonprofit 501(c)(3), is considered the leading global research and educational resource for the global wellness industry and is known for introducing major industry initiatives and regional events that bring together leaders to chart the future. GWI positively impacts global health and wellness by educating public institutions, businesses and individuals on how they can work to prevent disease, reduce stress and enhance the overall quality of life. Its mission is to empower wellness worldwide.
About Fountain Life: Fountain Life brings together the world's most renowned scientists and physicians to boost longevity and performance, putting health back in healthcare. Fountain Life does this by using cutting-edge Artificial Intelligence (AI) to collect data and gain insights into the human body that have never been possible before. Fountain Life's data-driven approach enables finding illnesses including cancer, cardiac, metabolic, and neurodegenerative disease early, before they can cause harm. As a result, Fountain Life members operate at peak performance throughout their life, with the aim that they will feel as healthy and vibrant at 100 as they were at 60. Learn more at www.fountainlife.com and follow us on LinkedIn, Facebook and Instagram.