If you're interested in joining our Initiative as an advisor or as a corporate partner, please email the Initiative Chairs, Amir Alroy and Alexia Brue.
Overview
The Wellness Innovation Initiative recognizes and supports promising companies sitting at the intersection of wellness, innovation and technology. We take a uniquely regional approach—each year focusing on the host region of the Global Wellness Summit. With this more focused lens, we can celebrate the regional differences in wellness tech and innovation, as well as promote cross-border collaboration and greater peace and prosperity in regions that have not historically worked together, such as the Middle East, where this Initiative will kick off.
Each year prior to the Summit, the Wellness Innovation Initiative will launch a regional competition—the Call for Wellness Innovation. Our regional advisors will help amplify this competition in their country, and after our judges have evaluated all the companies, we will host Demo Days, showcasing the 10–20 most promising companies. Ultimately, the winners will gain high profile, global recognition, as well as access to our network of experts who possess a variety of different functional expertise.
Wellness Innovation Initiative: Objectives
Create a framework around wellness innovation and its intersection with technology.
Build the processes and infrastructure around the annual Call for Wellness Innovation and the resulting Demo Days so it can be an enduring franchise.
Promote the idea through data and testimonials that cross-border business collaboration leads to greater peace and prosperity.
Wellness Innovation Initiative: 2021 DELIVERABLES
Produce the Global Wellness Summit's Call for Wellness Innovation through a regional lens that focuses exclusively on the region of that year's Summit location.
Host two Demo Days, featuring the 10–20 most promising companies.
Create a 3-minute sizzle reel for the GWS audience, showcasing the founders and the technologies from the most promising finalists—and highlighting that region's unique point of view on wellness innovation.
Establish a network of experts that the founders can leverage for counsel on a variety of topics, including fundraising, supply chain, branding and marketing, distribution, and supply chain.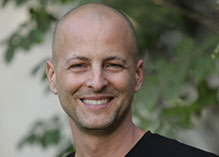 Amir Alroy
ISRAEL
Initiative Chair
Amir Alroy, Co-Founder, Welltech Ventures, Israel
Amir Alroy is the co-founder of Welltech Ventures, the first wellness innovation fund in Israel. He is also the co-chair of the Global Wellness Summit in Tel Aviv. Prior to Welltech Ventures, he served as COO of A.Y.R.A.D, a family holding company mainly invested in hi-tech and real estate. Amir holds a M.Sc. (with honors) in Sports Management from St. Thomas University and is a certified personal trainer and wellness coach.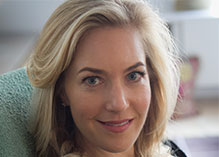 Alexia Brue
UNITED STATES
Initiative Vice Chair
Alexia Brue, Co-Founder, Well+Good, United States
Alexia Brue is the co-founder of the wellness media company Well+Good and served as its CEO until Leaf Group (NYSE: LEAF) acquired it in 2018. She continues to advise Well+Good while also serving as an angel investor and advisor to several innovative emerging brands in beauty, food and beverage. She serves on the board of Wellness in the Schools and is on the Global Wellness Institute's advisory board.
---
Initiative Members