wellness for children initiative Members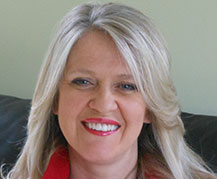 Christine Clinton
UNITED STATES
Initiative Chair
President, International Spa & Salon Services, United States

Christine Clinton has been involved in the health and wellness sector for over 26 years. Christine started in Dublin, Ireland, with a diploma in health and exercise studies and went on to become certified in massage therapy, reiki, aromatherapy, reflexology, skin care and lymphatic drainage. She received certification in medical massage for cancer patients from Memorial-Sloan Kettering and attended clinical training in mind-body medicine at Harvard Medical School.
---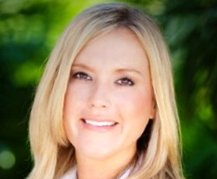 Stephanie Rest
UNITED STATES
Vice Chair
Founder, Caribbean Wellness & Education, United States

Stephanie Rest is currently based in Washington D.C working as a consultant, as well as collaborating in the Americas on wellness and education projects. Stephanie's previous experience in the hospitality industry is vast. She has led opening teams for resorts and spas throughout the Americas. She is Founder of Caribbean Wellness & Education and also serves on the International Spa Association Speaker Task Force. Recently she has joined the new initiative "Wellness for Children" as vice-chair with the Global Wellness Institute and also serves on the "Global Careership Committee".
---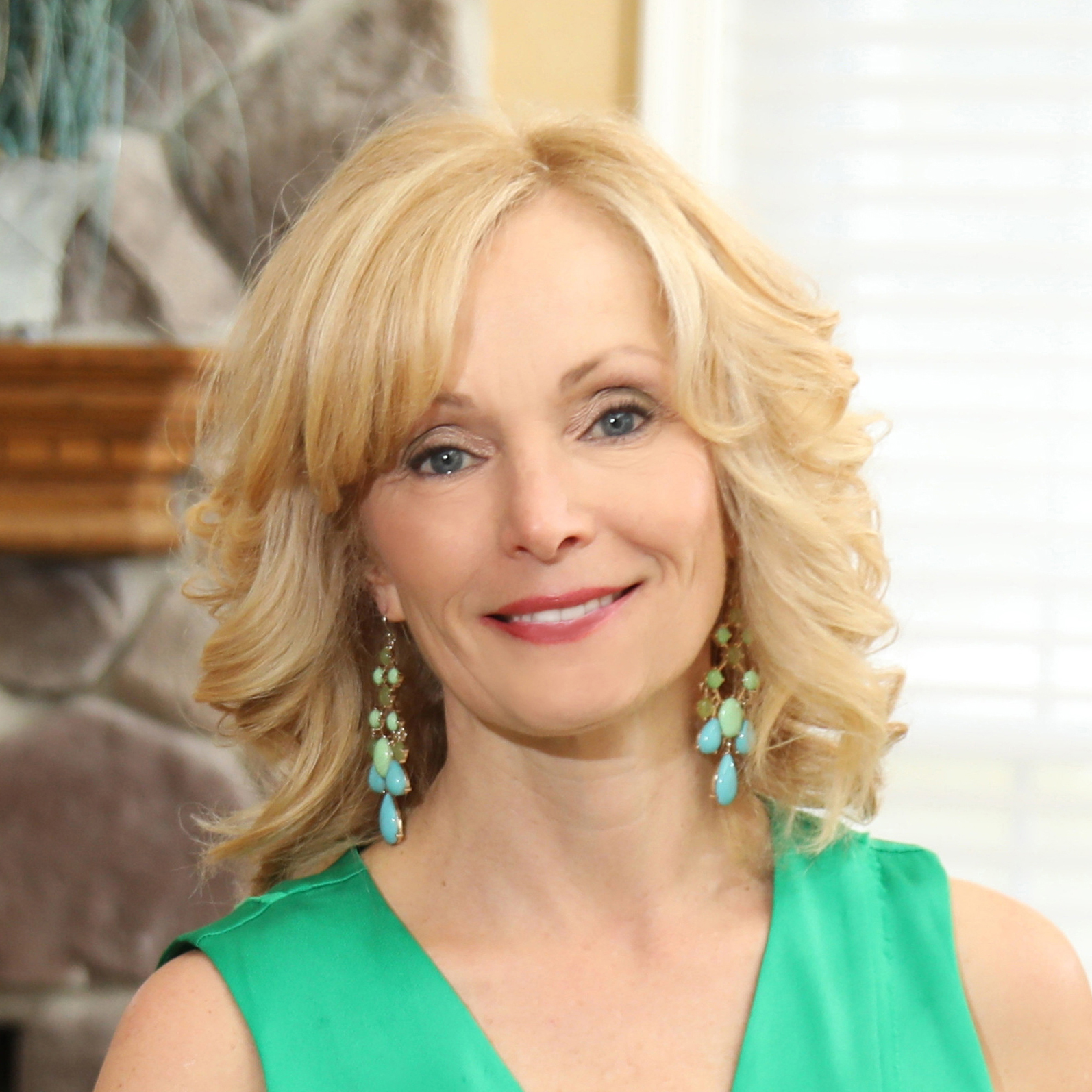 Deborah Wilson
UNITED STATES
Vice Chair
NBC-HWC, FMCHC, DPP LC – Co Vice Chair;Founder, Well Gate Health, United States
Deborah is Founder of Well Gate Health whose mission is to partner with Clients to positively affect the trajectory of chronic disease.  She is passionate about Food As Medicine and about walking along side Clients to bring their capacity to live well to the forefront. She has spent her entire career in the Health & Wellness Sector improving health outcomes through Community Nutrition Programs, producing & launching healthful consumer products and partnering with Clients in her private practice. Over her career, she has been a valuable leader for Atlantic Health, a top rated hospital network and Warner-Lambert, a Fortune 100 Consumer Healthcare Company prior to founding Well Gate Health.  She celebrates the contributions Well Gate Health and Partner Company, Natural Repellents; Tick Killz offer to the advancement of well being for our global population.
---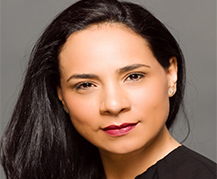 Dafne Berlanga
Vice President, International Business Development, Oakworks, Inc., United States
Dafne Berlanga, VP of International business Development for Oakworks, has been active in the wellness and medical Industry for 16 years. As an Industrial and Systems Engineer with change management and processes experience from Accenture and  Alstom, Dafne understands the importance of sustainable sourcing and sustainable manufacturing practices. As a member of the Path to Zero Carbon Foot print team at Oakworks, Dafne promotes suitable practices within the company. In 2018 Oakworks reached one million one hundred trees planted through Trees.org. Dafne is also a member of the  Children Initiative for the Global Wellness Institute. She believes that sustainability principles and practices need to be experienced from childhood to promote a collective change in our culture towards taking care of our world.
---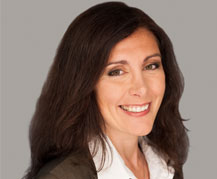 Manuela Boyle, PhD
Integrative Oncologist, Australia
Manuela Boyle, PhD cand, MHSc and ND, is an Australian Integrative Oncologist with board certification by the Institute of Integrative Medicine (USA). With over 20 years of clinical experience in Integrative Medical centres in Australia, Italy, United Kingdom and Singapore, Manuela is a leading integrative oncology educator delivering training and mentoring to medical doctors and allied health practitioners. Manuela is a regularly invited guest speaker at key conferences both nationally (ACNEM, A5M, ATMS) and internationally (Paris, Barcelona, London, Singapore, Dubai, Dusseldorf) and is the published author of several peer-reviewed papers. Her interview has appeared in consumers' magazines such as Australia Wellbeing and the Art of Healing. Manuela is a peer reviewer of the prestigious "Breast Cancer: Basic and Clinical Research Journal – Libertas Academica.
---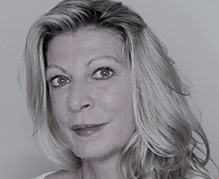 Christine Hays
President, Eastern Vibration, United States
Christine has been involved in the Spa and Wellness industry for 30 years, mainly in the Caribbean and Asia.  She has been working with street kids in Nepal & India since 2006. Her expertise in Sound Healing has compelled her to teach underprivileged children the power of sound. She has taught many children how to use sound vibrational healing on themselves and administering this on the elderly in their locality. She is committed to continue contributing to the intellectual, health and happiness growth of these children. She is currently the foster parent of three young Nepali children who were previously street kids.
---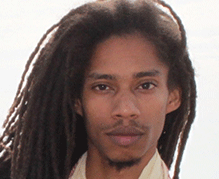 Jahmaal Hays
Co-Founder, Eastern Vibration, United States
Jahmaal has a vast knowledge of health practices that help the body heal itself such as manual therapies, herbal medicine, energetic therapies, and other natural healing modalities. In addition, he brings to the group his expertise in working with children which includes teaching English as a second language for ages 8-15 and teaching yoga to youth of all ages. His experience in the computer sciences also give him a unique perspective on the brain's processes, learning, and development.
---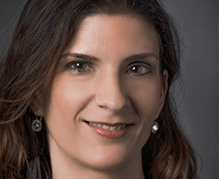 Carolyn McMicken
Sr. Medical Science Liaison, Neurocrine Biosciences, United States
Carolyn McMicken has been promoting health and wellness for over 25 years. Carolyn's professional experience has included working as an executive assistant at a sports production company; counseling children, families, and adults; administering cognitive and neuropsychological test batteries; psychiatric treatment research; and medical affairs. Carolyn currently works for Neurocrine Biosciences as a Sr. Medical Science Liaison, and is based in the Philadelphia suburbs. She is married with 3 children, a 10 y/o son and 7 y/o son and daughter. Carolyn has served as Director-at –Large for the Healthcare Businesswomen's Association, Greater Philadelphia Chapter "Fit to Lead" affinity group. She is a fitness enthusiast, regularly participating in short and mid-distance running events, yoga, Pilates, dance, and strength training. Carolyn is absolutely thrilled to join the Wellness for Children Initiative.
---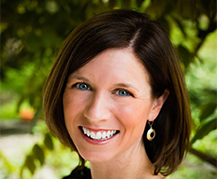 Elizabeth McNamara
Board-Certified Dance/Movement Therapist and Licensed Professional Counselor , United States
Elizabeth McNamara, BC-DMT, LPC, NCC is a Board-Certified Dance/Movement Therapist and Licensed Professional Counselor in Philadelphia.  She works with individuals and couples in Private Practice as well as provides EAP consulting in a corporate setting.  She is currently the Program Director for the Creative Arts for Everyone project within the Family Court system, where she has worked for almost 20 years providing creative arts interventions for non-custodial parents and their children.  Elizabeth is an Adjunct Faculty member at Drexel University. Areas of specialty include working with families impacted by trauma and providing licensure support in Clinical Supervision. Elizabeth serves as the Government Affairs Liaison for the local PA American Dance Therapy Association Chapter.  Advocacy has long been a passion for Elizabeth, highlighted by participation in the ADTA Hill Day, National Arts Advocacy Day in Washington, D.C. as well as various local grass root advocacy training events. Activism on behalf of arts in healthcare and mental health care reform remains an important element of her professional path.
---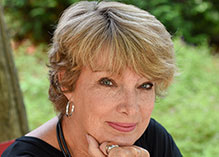 Deborah McNelis
Founder, Brain Insights LLC, United States
Deborah McNelis, M.Ed is an author, speaker and creator of Neuro-Nurturing®. As an Early Brain Development Specialist and founder of Brain Insights LLC, she has developed the Neuro-Nurturing Interaction Packets. She has also published Transitions and Balanced Stimulation development packets in collaboration with Redleaf Press. Deborah is overjoyed with the response to Brain Insights® and the impact of reducing the effects of trauma and stress on young brains. She has been dedicated to the goal of creating broad understanding toward every child receiving the nurturing experiences that support overall well-being and reveals the undefinable and unique brilliance within.
---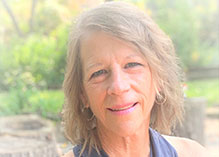 Connie Morris
Adjunct Instructor, United States
With a B.Ed. in Elementary Education and a M.Ed. In Intervention, Connie has enjoyed teaching preschool through high school students in multiple settings. She started Budding Yoga, combining her love of teaching and mindfulness to bring mindful movement, social emotional learning, and wellness into schools. Known for balance, flexibility, and strength, mindful movement is a science-supported practice that not only positively enhances student learning, focus, and coping skills, but benefits teachers' and parents' wellness too! Connie is also an Adjunct Instructor at Ashland University.
---
Sherri A. Nicolas
Eden Energy Medicine Practitioner, United States
Sherri Nicholas maintains her private practice as massage therapist at SherringEnergy LLC in New Jersey. She was assistant house manager for the AIDS Resource Foundation For Children. She's worked in Physical Therapy at the Felician School for Exceptional Children, Early Intervention of United Hospital and HealthSouth Rehab. Sherri is the mother of Justin and the life partner of Ann Sheridan. Sherri is also a Certified Practitioner of Eden Energy Medicine. She has recently joined The Doodle Institute to learn more about graphic recording/facilitation. She has always loved pencils and paper and has drawn pictures to enhance her clients abilities to understand their bodies. Sherri talks in metaphors and draws elaborate stick figures to teach about the body, your energy so you are more empowered to take better care of yourself. She is on a mission to synthesize the concepts of energy medicine into easy, understandable and entertaining graphics. Sherri see how everything is already connected and incorporates that vision in everything she does.
---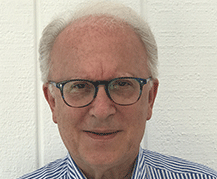 Sergio Pecorelli, MD, PhD
Professor, University of Brescia, Italy
Sergio Percorelli, MD, PhD is an OB/GYN, surgeon, previous Chancellor of the University of Brescia, adjunct professor at Yale, and the Italian EU representative for healthy ageing. Also the President of the Lorenzini Medical Foundation (Houston), he is focused on prevention, and female cancers, and has published over 300 scientific papers. As propagator of the "First 1,000 Days" paradigm, he directs an international scientific board, with Mount Sinai School of Medicine, as well as the PECOS Program for real-life interventions and education on prevention.
---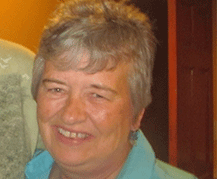 Ann Sheridan
Registered Nurse & Eden Energy Medicine Practitioner, United States
Ann's experience includes working in a variety of settings: hospital and home care, traditional foster care facility and a large social service agency. Ann received her Bachelors in Nursing from Bloomfield college in Bloomfield, New Jersey in 1980.. In 2014 she began her studies in a complementary medicine program called Eden Energy Medicine(EEM). She completed the EEM certification program in 2016. It is her mission to bring the self-care practices of Eden Energy Medicine to empower adults and children. She is passionate about teaching the next generation these EEM techniques to improve their well being and resiliency for the future.
---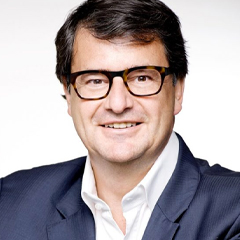 Joaquín Serra
Senior Executive Vice President and CBDO, Natura Bissé Group, Spain

Serra focuses his efforts on targeting and bringing the firm's strategic lines of growth to fruition. His role has been fundamental to establish Natura Bissé as a brand synonymous with luxury, innovation and quality. Serra executes the firm's entrepreneurship activities both at a social and at a business level within the firm. He is also founder of Project Difference, an educational initiative dedicated to the detection of learning disabilities. He is the founder of Reimagine Drone, the world's first dedicated drone services accelerator located in Barcelona. From October 2017 to 2021, he served as a member of the Board of Trustees of the International Dyslexia Association (IDA). From 2013 to 2018, Serra was Ambassador of Singularity University in Spain, whose mission was to inspire leaders on how to apply new technologies to solve the great challenges of humanity, such as education. 
---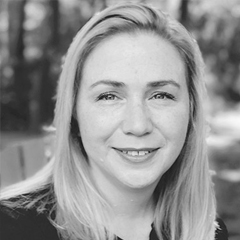 Josanna Gaither
Executive Director – Spa and Education, Natura Bissé, America's Region, US

With a career spanning over 25 years in the skincare industry, Gaither spent the last 17 years with Natura Bissé. Dedicated and incredibly passionate about serving and connecting with others, Gaither is always learning, so she can approach life in a knowledgeable and meaningful way. In light of Gaither's passion for caring for clients through skincare during all stages of life, she has relentlessly pursued and facilitated the US launch of the  Ricardo Fisas Natura Bissé Foundation. This foundation offers skincare education for those undergoing oncology treatments, as well as providers, caregivers, and aestheticians. She consistently exhibits enthusiasm and patience and always looks for ways to help things work well. Regardless of her role, her main passion in life is connecting with others through service from the heart, so they feel seen, heard, and valued. 
---