Exploring Salt & Halotherapy Initiative Members
Steve Spiro
UNITED STATES
Initiative Chair
Steve Spiro, CEO & Founder, Global Halotherapy Solutions, United States

Steve is the CEO and founder of salt therapy equipment supplier. Global Halotherapy Solutions. He has many years of diverse and successful business expertise, blending 15 years working at large consumer electronics/technology companies with 22 years at entrepreneurial businesses, where he had multiple executive roles and was an angel investor (similar to
Shark Tank). He was on the original startup team of Audible.com, which was sold to Amazon for $300 million, and the first investor in Bond.co, which was recently sold to Newell Rubbermaid. He is a true pioneer and an expert at growing "new ideas/products" into explosive, profitable businesses in both the consumer and B2B segments.
---
Ann Brown
UNITED STATES
Vice Chair
Ann Brown, Founder & CEO, Saltability, United States

With almost 20 years of experience in nearly every aspect of the resort spa business, Ann Brown is an industry veteran whose expertise extends from licensed cosmetologist, esthetician, nail technician and massage therapist to accomplished spa director and business manager. In 2014, she founded Saltability to answer the need for a better treatment in the spa industry and, in doing so, conceived a line of Himalayan salt products that benefit clients as well as their therapists. Brown's biggest goal in creating Saltability was to introduce multiple benefits in a single treatment, and by keeping products and services chemical free and eco-friendly, the innovative therapeutic benefits help the client and practitioner alike. Today, Saltability is a spa industry partner that provides quality Himalayan salt stone treatments and products for resort, day, medical and destination spas.
---
Ryan Dodson
CEO, CPA, CFE, Franchisor, The Salt Suite, United States
The Salt Suite is a franchisor in the Halotherapy/dry salt industry with a mission of contributing to the communities that they serve, offering a valuable service to their clients, and be a place where their clients can heal, relax, and Breathe Easy™. Ryan Dodson taps his 18 years of franchising experience and eight years working with small, medium and Fortune 500 companies in public accounting to help franchisees meet their goals. In April 2019, Ryan left his position as Chief Strategy Officer at Liberty Tax which had 3,000 plus offices in the US and Canada to buy The Salt Suite business from its founders. Nothing gets Ryan more excited than bringing salt therapy to more people and helping franchisees realize their dreams and goals!
---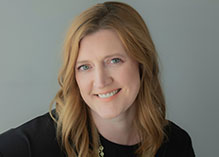 Kim Hannan
Founder & Creative Director, Mindfull Solutions; Co-Owner & Strategic Director, Sukhino Float Center & Salt Cave; President, Float Conference, United States
With almost two decades of training and marketing experience in the corporate world and as an independent consultant, Kim is passionate about helping holistic wellness providers to create a ripple effect on the world. She is a registered yoga, meditation, and mindfulness teacher, in addition to operating a float and halotherapy center with her husband and a boutique marketing and training agency of her own. Her sole mission is to help the people who help people.
---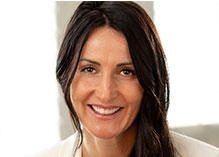 Beata Jirava
CEO, Breathe Salt Wellness, Canada
For over eighteen years Beata Jirava has been involved in senior level management ranging in roles from a strategic consultant to that of a partner, director, and stakeholder of companies including engineering, property management, and most recently, wellness centers set for a global initiative. Her focus now is on strategic collaborations with scientists, medical practitioners, alternative medicine, and biophysicists with a goal of enhancing one's vitality at the cellular level. Her mission is to create global restorative impact at the cellular level by combining a series of modalities including Pulse Electromagnetic Frequency, Dry Salt Therapy, Live Blood Analysis, Iridology, Acutherapy, Full Body Toxicity and Hormonal Testing for both humans and animals.
---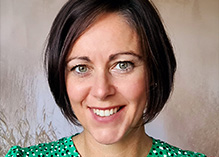 Erin Lee
Executive Director, World Halotherapy Association and Independent Heat Experience & Halotherapy Consultant, United Kingdom
Erin has been in the construction industry for over 20 years and is based just outside London, UK and works on a variety of commercial and residential projects across the globe. Passionate about all things salt and halotherapy she is also the Founder of the UK & Ireland Halotherapy Network and is raising the awareness of and helping educate others on the benefits of Halotherapy.