Respiratory Wellness Initiative
The aim of the initiative is to bring attention to the need for a healthier environment that will improve the quality of the air we breathe. It's about respiratory hygiene and wellness. It will also mobilize the rapidly growing movement of health and wellness professionals around the world who are now driving ambitious climate action.
The Latest News and Resources
---
Initiative Leadership
Leo M. Tonkin
United States
Initiative Chair
Founder & CEO of SALT Chamber, United States

A pioneer and visionary with a passion for respiratory health and wellness, Leo Tonkin was the first to bring salt therapy to North America in 2012. As Founder and CEO of SALT Chamber, which has completed over 1,300 worldwide projects, Leo has become the leading authority on the design, build, and installation of salt therapy/halotherapy rooms, concepts, and facilities. In 2014, Leo worked with global industry leaders, researchers, medical professionals, manufacturers, and facility owners in founding the International Salt Therapy Association…Read More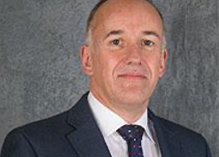 Dr. John Ryan
Ireland
Vice Chair
Chief Strategy Officer, Allergy Standards Ltd., Ireland
Dr. John Ryan is the Chief Strategy Officer at Allergy Standards Ltd. (ASL) in Dublin, Ireland. ASL is an independent, global certification company that focuses on creating the healthiest possible indoor environment through science, certification, and education. ASL's management team possesses specialist skills in a variety of medical fields including asthma and allergic diseases. This expertise is utilized to develop independent standards for testing a wide range of products to determine their relative suitability for respiratory wellness…Read More
---
Objectives
This initiative examines the link between climate change, air quality, and respiratory wellness and aims to educate and mobilize people and communities to reduce the impact air pollution and climate change have on our health and well-being.
Nearly everyone is impacted by the quality of the air we breathe—both indoors and outdoors. We may not always see it, but air quality is the silent cause of some of our most common respiratory illnesses. The air we breathe doesn't just impact our health; it impacts our climate's health, too.
Over 90% of the world's urban population breathes air containing levels of pollutants that exceed the World Health Organization's guidelines. Two-thirds of this exposure to outdoor pollution results from the burning of fossil fuels that drive climate change. A warming climate will worsen air quality. If current emissions continue, ground-level ozone events are expected to intensify, especially in densely populated areas, leading to more respiratory illness. In certain areas, the frequency and extent of wildfires – and with them, emissions of particulate matter and other pollutants – are projected to increase. Concerted action is therefore required at all levels. Growing public awareness of the health burden associated with air pollution could be the catalyst for collective ambition to mitigate climate change. Greater coordination among the health, energy, transport, agriculture, and urban planning sectors will be necessary to set priorities that ensure maximum benefits for both health and climate.
The Respiratory Wellness Initiative is a collaborative global effort working towards protecting our environment to create a sustainable, healthier future for all of us.
---
Initiative Members

Meet the renowned thought leaders in this field who are collaborating to educate and evolve wellness in this area of global importance.
Resources

View the research, trends, whitepapers, infographics and more from this Initiative, as well as a curated list of third party resources.

Coming Soon
Contact Initiative

Please fill out the form so we can learn more about you, which Initiative you are interested in and how you would like to be involved.