Respiratory Wellness Initiative Members
Leo M. Tonkin
United States
Initiative Chair
Founder & CEO of SALT Chamber, United States

A pioneer and visionary with a passion for respiratory health and wellness, Leo Tonkin was the first to bring salt therapy to North America in 2012. As Founder and CEO of SALT Chamber, which has completed over 1,300 worldwide projects, Leo has become the leading authority on the design, build, and installation of salt therapy/halotherapy rooms, concepts, and facilities. In 2014, Leo worked with global industry leaders, researchers, medical professionals, manufacturers, and facility owners in founding the International Salt Therapy Association, which has 3500+ members in 35 countries. In addition, Leo is also the CEO of Distinctions Inc, a strategic culture and leadership consultancy firm that has been transforming the way businesses work for the past 30 years. He was a pioneer in the executive coaching field in the 1980's before 'coaching' was a mainstream distinction in the business world. In the early 1990's, he collaborated with Stephen Covey to develop and deliver training programs based on The 7 Habits of Highly Effective People. Later, he developed programs while collaborating with other best-selling authors and leaders. He is known for applying various principles and distinctions from sports and organizational psychology, strategic coaching, change management, neuroscience, and transformational training to impact the performance of organizations, their people, and their culture.
---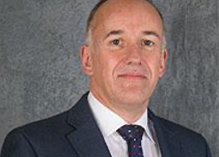 Dr. John Ryan
Ireland
Vice Chair
Chief Strategy Officer, Allergy Standards Ltd., Ireland
Dr. John Ryan is the Chief Strategy Officer at Allergy Standards Ltd. (ASL) in Dublin, Ireland. ASL is an independent, global certification company that focuses on creating the healthiest possible indoor environment through science, certification, and education. ASL's management team possesses specialist skills in a variety of medical fields including asthma and allergic diseases. This expertise is utilized to develop independent standards for testing a wide range of products to determine their relative suitability for respiratory wellness. John has held various executive roles including Chief Operating Officer, Commercial Director, Director of Services and Strategy and his commercial skills include managing Sales and Marketing functions and driving new business development; the diversification of product and service offerings; the oversight of major contracts; working in a regulated industry; management of external regulatory body relationships and development of new markets.
---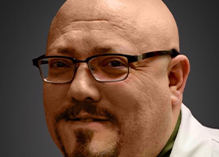 Daniel T. Layish, MD
Central Florida Pulmonary Group, United States
Daniel T. Layish, MD is a board-certified internal medicine, pulmonary disease, critical care, and sleep medicine physician. Dr. Layish earned his medical degree from Boston University School of Medicine in Boston, Massachusetts. He went on to complete his internship and medical residency at Barnes Hospital Washington University School of Medicine in St. Louis, Missouri. Dr. Layish finished his medical training with a fellowship at Duke University Medical Center. He has a special interest in pulmonary hypertension, sleep disorders, cystic fibrosis, alpha 1 antitrypsin deficiency, lymphangioleiomyomatosis. Dr. Layish authored an article on Halotherapy for the July 2015 edition of Florida MD and was one of four doctors involved in the 2015 Pilot Study: Halotherapy in Patients with Cystic Fibrosis. Dr. Layish also is one of the Founding Directors of the International Salt Therapy Association.
---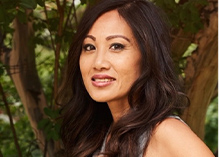 Christine Moghadam
Founder, Corc Yoga, United States
Christine Moghdam is a global travel consultant, wellness enthusiast, and Founder of Corc Yoga. On a trip to Portugal, she discovered resources and developed a one-of-a-kind product equally benefiting the people and the environment. Cork is not only a sustainable environmental resource but is also an antimicrobial surface. Christine received the 2012 Eco-Excellence Award and has been featured in Vanity Fair and Publico. She sponsors and leads global retreats in Spain, Portugal, the UK, and Greece. She is a community activist and mental health advocate and is dedicated to giving back through volunteering and leadership to diverse populations globally.
---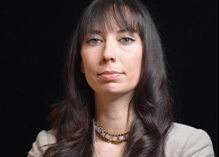 Deliah Shader, LMT
Founder, Whole Body Healing, United States
Deliah Shader is a former firefighter who was deeply passionate about the health and wellness of her colleagues. During her career, Deliah served as a Board Member of the Spencer Firefighters Association, Spencer Firefighters Retention and Recruitment Association, and the Fire Prevention Association of Massachusetts.  Her career ended abruptly when she was diagnosed with several chronic illnesses that left her unable to continue her career as a firefighter. Through her experience, she was able to discover the path to healing and wellness. She is a Licensed Massage Therapist and Reiki Master Teacher Practitioner and currently serves as a member of the National Fire Protection Association. Firefighters and other first responders all over the world are faced with respiratory issues and Deliah is currently working on a pilot study for firefighters and the effects of halotherapy on the respiratory system.
---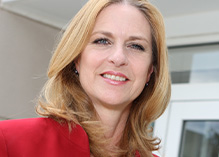 Patricia Olinger, JM, RBP
Ms. Patricia (Patty) Olinger is the Executive Director of GBACÒ, the Global Biorisk Advisory Council, a division of ISSA.Patty leads the development and implementation of the GBAC STARTM portfolio of programs, including facility and service provider accreditation, GBAC STARTM Destinations, GBAC STARTM Events, GBAC Academy, and GBAC Registered Technologies and Programs.  GBAC STARTM is implemented on over 4000 facilities and 85 countries.  Patty is also the current convener for the ISO Technical Committee TC212, Working Group 5, that published the international standard for Biorisk Management, ISO 35001:2019.
Previous to joining GBAC, Patty was an Assistant Vice President in the Office of Research Administration leading the Environmental, Health and Safety Office (EHSO) at Emory University. During her 13-year tenure, EHSO had University-wide responsibility for all aspects of Environmental, Health and Safety support, including EHS compliance support to Emory Healthcare. This included Biosafety support to the Emory Serious Communicable Diseases Unit (SCDU), which cared for 4 Ebola patients in 2014.  Prior to joining Emory in 2006, Patty spent 21 years in the Pharmaceutical Industry, providing support to both human and animal health research, developing a true OneHealth perspective.  From 2013-2018, Patty supported the Elizabeth R. Griffin Foundation (ERGF), as both a board member and leading initiatives on global Biorisk management obtaining practical experience with staff and facilities in extremely low resource environments worldwide.
---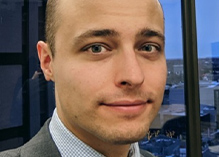 Brayden D. Whitlock, JD, PhD
Partner, Outbreaker Solutions, Canada
Brayden Whitlock is an entrepreneur in life sciences. His projects touch on many areas at the intersection of science, business, and law. As a partner at Outbreaker Solutions in Edmonton, Canada, he works in the field of antimicrobial surfaces and the impact they have on the spread of infections, especially with respiratory issues. He also works with Prowse Chowne LLP resolving and avoiding a variety of problems for businesses. Brayden publishes academically in the areas of antimicrobials, toxicology, and pharmacology and in the popular press on a variety of topics. He is a consultant for science/tech businesses through the Hodgson Whitlock Group Ltd.