Living Well From Within Initiative Members
Wendy Bosalavage
UNITED STATES
Initiative Co-Chair
Wendy Bosalavage, President & CRO, LIVunLtd, United States

Wendy Bosalavage has redefined the way Americans interact with their communities, unwind, and live in the 21st century. A pioneer in the health and wellness industry, Wendy is the president and CRO of LIVunLtd, a global luxury brand specializing in the management of the service experience in residential and commercial properties, spas and hotels. She also serves on corporate and nonprofit boards, including GOSO and NAMI, teaches courses and workshops, and mentors others. A graduate of both FIT and Empire State College, Wendy also has a Health Coach Certification from the Institute for Integrative Nutrition, supplementing her work with underserved women and formerly incarcerated individuals.
---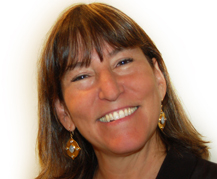 Sallie Fraenkel
UNITED STATES
Initiative Co-Chair
Sallie Fraenkel, President, Mind Body Spirit Network, United States

Sallie Fraenkel is the founder of Mind Body Spirit Network, where she applies her passion for and expertise in wellness travel and creating meaningful connections through her consulting practice with global hospitality and travel companies. Her portfolio also includes creating events focusing on the wellness lifestyle. Sallie has a certification in Coaching for Transformation. She is the former COO of SpaFinder Wellness, Inc.® and EVP of the Global Wellness Summit. Prior to that, she had a 20-year career with Showtime Networks Inc. Sallie serves on the boards of GSN Planet, Transformational Travel Council, NYSPA and the GWI Social Impact Initiative.
---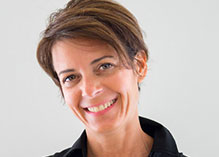 Julie Bach
Founder, Wellness for Cancer, United States
Julie Bach is a globally respected thought-leader in the delivery of cancer-oriented programs for wellness and wellbeing and with a specialty in mindful compassion, meditation and yoga. She has been a cancer advocate to develop, deliver and market wellness-industry strategies, technology tools and training across 54+ countries. Julie's mantra has been "We cannot be wellness for only well people." Wellness for Cancer has worked directly with the executive team of leading wellness organizations and medical faculty to run programs demonstrating a whole person, personalized approach to wellness. She was named Leading Woman in Wellness by The Global Wellness Summit for her work in shaping the industry conversation.
---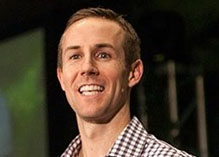 Jon Berghoff
Co-Founder & CEO, XCHANGE Approach, United States
Under Jon Berghoff's leadership, the XCHANGE team has designed and facilitated whole-system change efforts for organizations that include BMW, Facebook, Habitat for Humanity, TEDx, Keller Williams, Vitamix, Fortec Medical, Microsoft and Nike. Jon previously served as head of sales for Vitamix Corporation, where revenue grew by 400% in less than four years, as their team grew from 175 to over 600. His work in Appreciative Leadership, Emotional Intelligence, and Whole-System Change has been leveraged by leaders in over 80 countries. His primary question is: What brings a human system alive, more naturally, effectively and faster than ever before?
---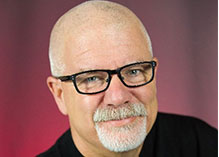 Dr. Dan Diamond
Founder, NogginStorm, United States
It started with a burning question: "Why is it that some people DON'T become victims?" As a speaker, author and coach, Dr. Dan Diamond equips people to thrive when times are tough. Following Hurricane Katrina, he played a strategic role as the Director of the Medical Triage Unit at the New Orleans Convention Center. He led one of the first rapid response teams into Haiti following their devastating earthquake. Dr. Diamond is the author of the book Beyond Resilience: Trench-Tested Tools to Thrive Under Pressure. He has been seen on CNN, Anderson Cooper, USA Today, and Larry King Live.
---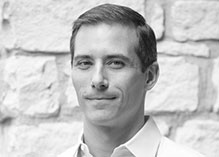 Heath Dieckert
CEO, Dieckert Group & COO, Marshall Goldsmith 100 Coaches, United States
Heath Dieckert has dedicated his life to guiding America's conscious business leaders. After serving as an executive for Fortune 50 companies for over 17 years and experiencing fulfillment through coaching and mentoring fellow executives, Heath dedicated his life to the radical support of other leaders through executive coaching and founded The Dieckert Group. Heath is the COO of the 100 Coaches organization, the premier source for executive coaching globally, and helps the world's most powerful business leaders find the coaching and support they need. Heath is deeply passionate about Conscious Capitalism, where he serves as a board member.
---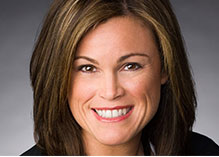 Heidi Hanna
Chief Energy Officer of Synergy Brain Fitness United States
Heidi Hanna is the Chief Energy Officer of Synergy Brain Fitness, a company providing brain-based health and performance programs to individuals and organizations; a founding partner with the Brain Health Initiative; and an instructor at Harvard Extension. She's a New York Times best-selling author who has written seven books, including The Sharp Solution, Stressaholic, Recharge, and What's So Funny About Stress. Heidi is also a Certified Humor Professional with the Association for Applied and Therapeutic Humor, although she won't admit she's funny.
---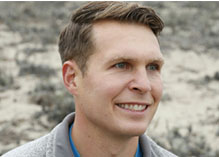 Alexander McCobin
CEO, Conscious Capitalism, United States
Alexander McCobin is the CEO of Conscious Capitalism, Inc., an organization building a movement of business leaders improving the practice and perception of capitalism to elevate humanity. He holds a BA in philosophy and economics from the University of Pennsylvania, a MA in philosophy from the University of Pennsylvania, and a MA in philosophy from Georgetown University.
---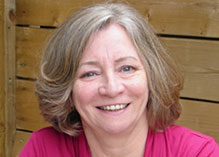 Maureen McKenna
Founder, Return on Energy, Canada
Organizations trust Mo McKenna to help them create a healthy work climate in an age of disruption. Mo uses Appreciative Inquiry, a strengths-based, whole system approach to positive change. She is an innovative and energizing mentor and facilitator. Mo is the founder of Return on Energy and lives in Toronto, Canada.
---
Corinna Yap
Wellness & Wellbeing Specialist, Hong Kong
With 20 years' experience in sales, marketing and operations at global five-star hotel groups, Corinna Yap brings unique perspectives, blending commercial sales/marketing and wellness operations with Global HQ and on-property operational level views. Corinna is a motivated, conscious leader committed to excellence in strategic, creative and lateral thinking and commercial success, delivering exceptional, caring guest experiences and building highly effective teams. Her driving passion is the importance of integrating holistic wellbeing alongside medical science for all conditions. She has particular interests in wellbeing for carers and people with cancer and mental health challenges, helping them learn the importance of self-care and self-love.
---
IN LOVING MEMORY: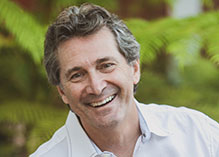 Dr. Daniel Friedland
UNITED STATES
Initiative Chair
Dr. Daniel Friedland, CEO, SuperSmartHealth, United States

Dr. Daniel Friedland is the author of Leading Well from Within and CEO of SuperSmartHealth, which provides training and executive coaching to develop conscious, resilient, high-performing leaders, teams and organizations to catalyze their positive impact in the world. Having served as founding chair of the Academy of Integrative Health and Medicine and co-chair of the San Diego chapter of Conscious Capitalism, he understands the challenges of leadership and the growth it asks. His certification in the XCHANGE Approach has enabled him to further develop his skills to Awaken Conscious Leadership within himself and leaders and organizations, serving to elevate humanity in the world.
---