Overview
OUR WHY:
We are creating a coalition of awakened conscious leaders to facilitate healing, growth and wellness at this historic time of need and opportunity.
OUR WHAT:
The coalition is composed of individuals and organizations who are engaged in developing the skills and practices of conscious leadership and have the influence to facilitate this transformation within themselves, their communities and the world at large.
OUR HOW:
We will convene leading influencers and organizations online and in person to do this purposeful work together!
OUR CONTEXT:
This initiative aligns with the purpose and practices of Conscious Capitalism and the XCHANGE Approach, which are to elevate humanity through Conscious Leadership. It's led by Daniel Friedland, MD, CEO of SuperSmartHealth, co-creator of Wellness Evidence and, author of Leading Well from Within: A Neuroscience and Mindfulness-Based Framework for Conscious Leadership. On November 12, 2020, "Dr. Danny" as he is affectionately known by many, was diagnosed with "terminal" brain cancer (Grade 4 Glioblastoma Multiforme). His diagnosis catalyzed a new level of growth and awakening around his work in Conscious Leadership and a wish to serve more deeply with whatever time he has remaining. This led him and his family to create the YouTube channel Living Well from Within in which they are sharing their transformational learning lessons to facilitate healing, growth and wellness flourishing to serve all who are facing their own challenges at this time too. On December 7, 2020, in a meeting with Susie Ellis, Nancy Davis, Sallie Fraenkel and Wendy Bosalavage, Danny shared the vision for Living Well from Within. Susie extended an invitation to house this vision as an Initiative within the GWI, providing us with this blessed forum for convening a coalition of awakened conscious leaders who can facilitate healing, growth and flourishing wellness to elevate humanity globally.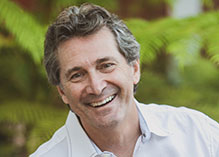 Dr. Daniel Friedland
UNITED STATES
Initiative Chair
Dr. Daniel Friedland, CEO, SuperSmartHealth, United States
Dr. Daniel Friedland is the author of Leading Well from Within and CEO of SuperSmartHealth, which provides training and executive coaching to develop conscious, resilient, high-performing leaders, teams and organizations to catalyze their positive impact in the world. Having served as founding chair of the Academy of Integrative Health and Medicine and co-chair of the San Diego chapter of Conscious Capitalism, he understands the challenges of leadership and the growth it asks. His certification in the XCHANGE Approach has enabled him to further develop his skills to Awaken Conscious Leadership within himself and leaders and organizations, serving to elevate humanity in the world.
Wendy Bosalavage
UNITED STATES
Initiative Co-Chair
Wendy Bosalavage, President & CRO, LIVunLtd, United States
Wendy Bosalavage has redefined the way Americans interact with their communities, unwind, and live in the 21st century. A pioneer in the health and wellness industry, Wendy is the president and CRO of LIVunLtd, a global luxury brand specializing in the management of the service experience in residential and commercial properties, spas and hotels. She also serves on corporate and nonprofit boards, including GOSO and NAMI, teaches courses and workshops, and mentors others. A graduate of both FIT and Empire State College, Wendy also has a Health Coach Certification from the Institute for Integrative Nutrition, supplementing her work with underserved women and formerly incarcerated individuals.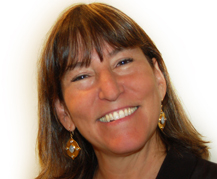 Sallie Fraenkel
UNITED STATES
Initiative Co-Chair
Sallie Fraenkel, President, Mind Body Spirit Network, United States
Sallie Fraenkel is the founder of Mind Body Spirit Network, where she applies her passion for and expertise in wellness travel and creating meaningful connections through her consulting practice with global hospitality and travel companies. Her portfolio also includes creating events focusing on the wellness lifestyle. Sallie has a certification in Coaching for Transformation. She is the former COO of SpaFinder Wellness, Inc.® and EVP of the Global Wellness Summit. Prior to that, she had a 20-year career with Showtime Networks Inc. Sallie serves on the boards of GSN Planet, Transformational Travel Council, NYSPA and the GWI Social Impact Initiative.
---
Initiative Members