Living Well From Within Initiative
Conscious Capitalism Workout
The Conscious Capitalism workout integrates the elevating mission, tenets, economic value and scientific basis of Conscious Capitalism with an exercise routine to further catalyze your growth and wellness.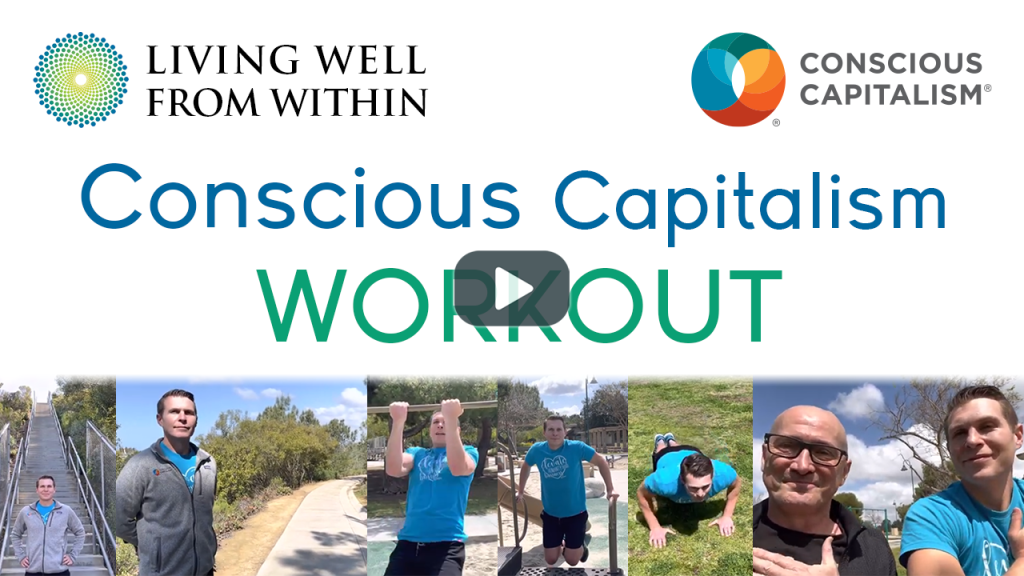 Much of this video's transformational power lies in the "ACTIVE LEARNING CYCLE" in the description below the YouTube video. To view the Active Learning Cycle, please click on the "SHOW MORE" link below this video on the next page.