First 1000 Days Initiative Members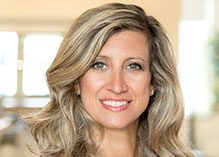 Patricia Ladis
UNITED STATES
Initiative Co-Chair
Patricia Ladis, Founder, WiseBody PT & Co-Founder, First 1000 Days of Wellness, United States

Patricia Ladis, PT, CBBA, is the founder of WiseBody PT, co-founder of First 1000 days of Wellness and author of The Wise Woman's Guide to Your Healthiest Pregnancy and Birth. She has been a holistic physical therapist since 1999 and is a certified behavioral breathing analyst. She has been an on-site PT to professional dancers (ABT, Rockettes, Broadway) & tennis professionals (US Open, Wimbledon, Olympics). She appeared on NBC &CBS programs and published in Forbes, Vogue, ThriveGlobal, Swaay, etc. She has a specialty in helping women and men in their reproductive years achieve balance in their bodies to promote healthier offspring. She also helps pregnant and postpartum women reach high-level physical goals after pregnancy. Patricia is a mom of 3 and has experienced all 3 births (completely natural vaginal birth, cesarean, and VBAC). More info at patricialadis.com.
---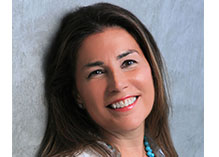 Alina Hernandez
UNITED STATES
Initiative Co-Chair
Alina Hernandez, Wellness Programme Designer | Education & Training, Gharieni Group, Germany

Alina Hernandez is an award-winning Wellness program designer, Mayo Clinic trained Health & Wellness coach, author, and industry innovator. Her unique knowledgebase, including Translational Medicine/Science, the Wisdom Healing traditions, and Psychological Stage Development Theories, provides her with a unique lens of Wellness, from an Integral Theory perspective. She is an Advisory Board member of the Gharieni Group, and Vice-Chair of the Mental Wellness Initiative of the Global Wellness Institute.
---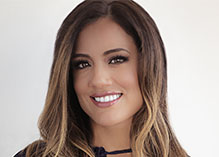 Dr. Claudia Aguirre
Neuroscientist & Mind-Body Expert, United States
Dr. Claudia Aguirre is a neuroscientist and mind-body expert, specializing in the connection between the brain and the skin. She has trained at the National Institute of Mental Health, USC and UCLA and continues her studies in neuroscience, mindfulness and psycho-neuroimmunology. Her TED talk, The Hidden Brain in the Skin explores the untapped potential of our skin, and she is actively researching the neuroscience of mind-body therapies, including acoustic modalities. She has participated in the Global Wellness Summit both as a keynote speaker and delegate and is currently serving on advisory boards across the health and wellness industries.
---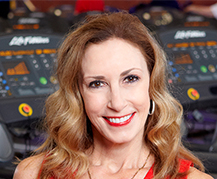 Lynne Brick
President, Brick Bodies Fitness Services, Inc., United States
A former shock trauma nurse, Lynne Brick is the president and co-owner of three health club brands throughout the USA: Lynne Brick's Women's Health and Fitness, Brick Bodies and Planet Fitness. She's an Ernst and Young Entrepreneur of the Year, Baltimore County Business Hall of Fame inductee, motivational speaker, author and a former IDEA Instructor of the Year. Lynne currently sits on Planet Fitness's Franchise Advisory Council.
---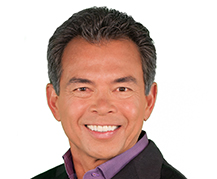 Victor Brick
CEO, Brick Bodies Fitness Services, Inc., United States
Victor Brick is the CEO of Planet Fitness Growth Partners, LLC, the largest franchisee of the Planet Fitness brand of health clubs. He is also the founder and chairman of the board for the John W. Brick Mental Health Foundation, whose mission is to further learn how exercise benefits mental health.
---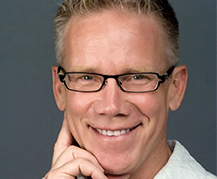 Michael Bruggeman
CEO & Chief Formulation Officer, Om4 Organic Male, United States
Mike Bruggeman, CEO and chief formulation officer at OM4 Organic Male, is an expert in the men's skin care category. Mike has grown OM4 to be the market leader and largest professional men's spa brand in the US. Prior to OM4, Mike spent 22 years in hospital administration and has a deep appreciation of men's health, wellness and green science organic formulation. Mike has owned and operated a boutique hotel and spa for 10 years and, today, also serves as chair of the GWI Beauty Meets Wellness Initiative.
---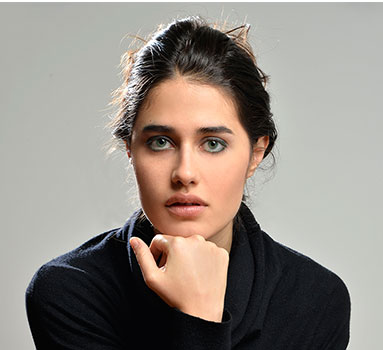 Youmna Chamcham
Creative Entrepreneur & Content Producer, United States
Youmna is a creative entrepreneur and content producer. Her work lies at the intersection of social media and digital product design. She uses the internet to build sustainable projects and communities for social and environmental impact. She initiated the LiveLove.org foundation in 2012. Clients and partnerships have included the World Food Program, UNDP, Unesco, Blockchain, L'Oreal, Unilever, 20th Century Fox, Pepsico, Lipton, etc…
She has been a speaker at the International Center of Photography in New York (ICP), TED, and visiting faculty at ArtCenter College of Design and Parsons The New School. She also consults luxury brands in their content strategy and sustainability. She grew up starring in the lead children's TV show in the Middle East, made out of her imaginary friends.
---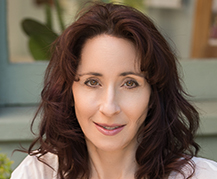 Elissa Epel, PhD
Professor, Department of Psychiatry, University of California, United States
Elissa Epel, PhD, is a professor at the University of California, San Francisco (UCSF), with a research focus on how chronic psychological stress accelerates biological aging; the interconnections between emotions, eating, metabolism and weight; and the effects of mindfulness. A member of the National Academy of Medicine, she has won many awards for her research. Elissa co-wrote The Telomere Effect: The New Science of Living Younger Longer, a 2017 New York Times bestseller.
---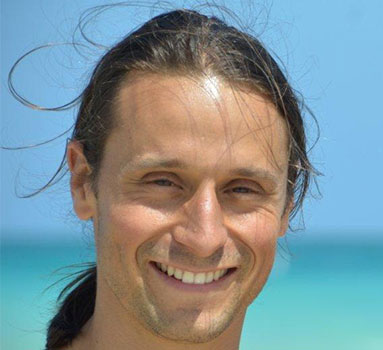 James Goodlatte
Founder, Fit For Birth, United States
James Goodlatte is a Corrective Exercise Practitioner, Holistic Health Coach, speaker, author, and professional educator. His passion is to heal families by inspiring the use of natural methods and by building a global team of fitness & health professionals to reduce infertility, avoid mechanized childbirth, and reduce chronic disease in our infants. As the founder of Fit For Birth, he is a driving force for providing Continuing Education Credits for pre and postnatal fitness professionals around the world. As a writer, his articles have been published in a dozen languages and have inspired contact from pre and postnatal women, as well as health professionals in over 150 countries.
---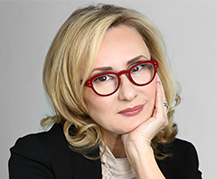 Milana Knowles
Executive Director, Retail Stores & Spa Division, Clarins USA, United States
With more than 20 years of experience in the spa, beauty and wellness industries, Milana Knowles's innovative business strategies have resulted in continuous revenue growth. She heads up the retail store and spa divisions, and is responsible for marketing and business development in the U.S. Through proprietary spa concepts and services, Milana communicates Clarins's authentic spa heritage.
---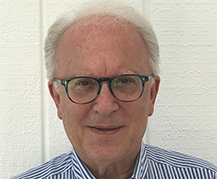 Sergio Pecorelli, MD, PhD
Professor, University of Brescia, Italy
Sergio Percorelli, MD, PhD, is an OB/GYN, surgeon, previous Chancellor of the University of Brescia, adjunct professor at Yale, and the Italian EU representative for healthy aging . Also the President of the Lorenzini Medical Foundation (Houston), he is focused on prevention and female cancers and has published over 300 scientific papers. As propagator of the "First 1,000 Days" paradigm, he directs an international scientific board with Mount Sinai School of Medicine as well as the PECOS Program for real-life interventions and education on prevention.
---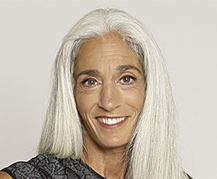 Yamuna Zake
Owner & Creator, Yamuna, United States
Yamuna Zake is the co-owner and creator of the Yamuna® brand of education and wellness products. Yamuna's original work ranges from hands-on therapeutics that focus on problem solving to self-help tools. Her essential oil therapeutic line includes anti-inflammatory, detox and relaxing formulations. Yamuna's latest development is AnatomyU, an app that helps both the professional and the self-directed person learn their anatomies.