Overview
Vision Statement
The vision of the First 1000 Days Initiative is to positively impact the health of future generations across the world.
Mission Statement
Our mission is to promote perinatal and early lifespan wellness in partnership with a broad spectrum of industry professionals (e.g., medical and wellness practitioners, spas, NGOs, media and public health agencies). Through these multidisciplinary partnerships, we have ignited a movement focused on the PREVENTION of noncommunicable diseases among future generations. This movement is based on six pillars of perinatal health:
Movement
Nutrition
Mental Health
Environment
Fun
Support
This movement is not only based on the latest evidence-based scientific research but it helps translate this research into something actionable and tangible for cross-cultural and demographically-diverse global populations. As such, future mothers and fathers—of various socioeconomic backgrounds—are armed with knowledge about the critical lifelong impact of parental and baby health and are actively engaged in positive lifestyle habits during preconception, pregnancy and the first two years of life. We believe this is the best way to aim for a world free of preventable diseases.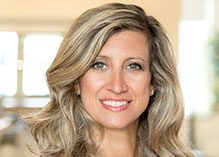 Patricia Ladis
UNITED STATES
Initiative Co-Chairs
Patricia Ladis, Founder, WiseBody PT & Co-Founder, First 1000 Days of Wellness, United States
Patricia Ladis, PT, CBBA, is the founder of WiseBody PT, co-founder of First 1000 days of Wellness and author of The Wise Woman's Guide to Your Healthiest Pregnancy and Birth. She has been a holistic physical therapist since 1999 and is a certified behavioral breathing analyst. She has been an on-site PT to professional dancers (ABT, Rockettes, Broadway) & tennis professionals (US Open, Wimbledon, Olympics). She appeared on NBC &CBS programs and published in Forbes, Vogue, ThriveGlobal, Swaay, etc. She has a specialty in helping women and men in their reproductive years achieve balance in their bodies to promote healthier offspring. She also helps pregnant and postpartum women reach high-level physical goals after pregnancy. Patricia is a mom of 3 and has experienced all 3 births (completely natural vaginal birth, cesarean, and VBAC). More info at patricialadis.com.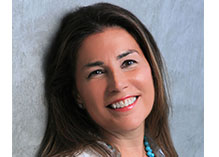 Alina Hernandez
UNITED STATES
Alina Hernandez, Wellness Programme Designer | Education & Training, Gharieni Group, Germany
Alina Hernandez is an award-winning Wellness program designer, Mayo Clinic trained Health & Wellness coach, author, and industry innovator. Her unique knowledgebase, including Translational Medicine/Science, the Wisdom Healing traditions, and Psychological Stage Development Theories, provides her with a unique lens of Wellness, from an Integral Theory perspective. She is an Advisory Board member of the Gharieni Group, and Vice-Chair of the Mental Wellness Initiative of the Global Wellness Institute.
---
Initiative Members
Yamuna Zake
UNITED STATES