Overview
The Eastern European Initiative invites you to explore the rich heritage of wellbeing practices around the world that are authentic, potent and relevant to today's wellness travelers.
The aim is to gather together with official ministry representatives, entrepreneurs, and practitioners to share best practices that are rooted in ancient wisdom, yet transformed into modern services and models that promote a wellness culture today both locally and with a global appeal. Here we will explore regions that deserve to be better known, such as discovering the journey from the Baltic to the Black Sea.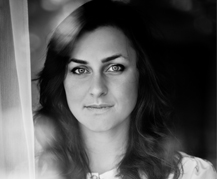 Alla Sokolova
LATVIA
Initiative Chair
Alla Sokolova, Founder & CEO, Inbalans, LATVIA
Alla Sokolova is the founder and CEO of Inbalans, a multidisciplinary consultancy and management company offering turn key solutions in creating, developing and managing wellness hospitality businesses. She has over 10 years of experience in the industry and co-founded the first international wellness destination in Latvia (Balans International Wellness Center and Amber Spa Boutique Hotel). Sokolova is passionate about popularizing wellness cultures, and is actively involved in researching, developing, and integrating holistic lifestyle concepts that are successfully adapted into urban and destination environments. Her book, "Healing Sources, Spa's and Wellbeing from the Baltic to the Black Sea", was published in 2014 and explores the traditional wellness culture of Eastern Europe and the ways people benefit from it today.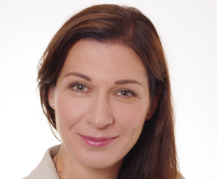 Mare Kuruson
FINLAND
Vice Chair
Mare Kuruson, Co-Founder and CEO, Wellmonde, Finland
Wellmonde is first digital service solution, designed to equally fulfill the needs of customers, therapists and brands and to connect them as never before. Mare has 25 years of experience in wellness business and she has combined her career with scientific approach. She has BA in Business Management and MA in Wellness Service Design and Management. Vast experience in wellness customer service, deep understanding in wellness industry, along with natural curiosity to learn and make things better has given her a solid picture of new needs of the future of the wellness industry.
---
Initiative Members
2017 Briefing Paper
The briefing paper is a snapshot of this industry sector including valuable information on latest trends, challenges and initiative accomplishments. Read full paper HERE.