OVERVIEW
The purpose of this initiative is to create a positive impact on the wellness of global society by promoting innovative wellness-based approaches to elevate and seed greater unity, respect and inclusion for all. It will do so by inspiring organizations to promote systemic changes and create individual opportunities to cultivate constructive behavioral changes.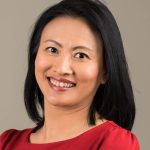 Christina Yap
SWITZERLAND
Co-Chairs
Christina Yap, global HR professional, author and speaker, She/Her/Hers
Christina Yap is an award-winning Human Resources professional. She has worked with some of the world's largest organizations to move the needle on their diversity, equity and inclusion programs. She acknowledges her privilege in her background–"Advanced Diversity and Inclusion" certificate from Cornell University, Masters in Human Resources, lawyer, coach, certified yoga instructor and wellbeing specialist.  Having lived in several countries and worked with teams across 100+ countries, Christina's diverse background and experience inspire innovative approaches to build more agile and inclusive communities. She is an international speaker and writer (published by Forbes, PwC, Thrive Global and the United Nations).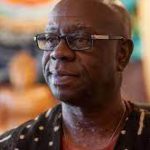 Larry Ward
MEXICO
Larry Ward, Director of the Lotus Institute, author and speaker, He/Him/His
Dr. Larry Ward (he/him) is author of "America's Racial Karma" and co-author with his wife Peggy of "Love's Garden, A Guide to Mindful Relationships". Larry brings 25 years of international experience in organizational change and local community renewal as Director of the Lotus Institute and advisor to the Executive Mind Leadership Institute (Drucker School of Management). Larry, whose dharma name is "True Great Sound", is a senior teacher in Zen Master Thich Nhat Hanh's Plum Village tradition. He holds a PhD in Religious Studies and is a knowledgeable, charismatic and inspirational teacher, offering insights with personal stories and resounding clarity.
---
Initiative Members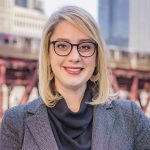 Dina Fenili
United States
She/Her/Hers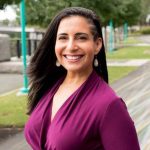 Jackie Roby
United States
She/Her/Hers