DIVERSITY, EQUITY AND INCLUSION INITIATIVE MEMBERS
Chair

Jackie Roby
Chief Excellence Officer at Inspired Journey Consulting, United States, she/her/hers
Jackie Roby is Founder and CEO of Inspired Journey Consulting, a sought-out international speaker, mindset coach, and wellness travel expert. Jackie guides people who have been abused shift from self-doubt to self-empowerment using the perfect harmony of mental wellness practices, Positive Intelligence, and Human Design. She is a DEI facilitator for Soul Focused Group, hosts the podcast Through Inspired Eyes, and co-authored a best-selling book. IJC's vision is to grow emotional intelligence, healing, and self-love for a kinder, more inclusive world.
---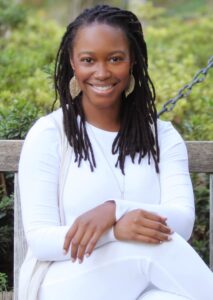 Cherrie Catreese
Wellness Practitioner with Catreese & Co Wellness
Cherrie Catreese is a massage therapist and yoga instructor who has been promoting wellness since 2010. She has designed corporate wellness programs for Fortune 500 companies and served on the advisory team for Atlanta's first Yoga-thon. She collaborates with charitable organizations to bring wellness-based practices to trauma-informed communities. Cherrie fosters an inclusive environment and encourages people from all walks of life to embark on transformative wellness journeys that promote self-discovery, inner strength, and resilience.
---

Dr. Cindy Tsai, MD
Founder of Yes & More, United States
Dr. Cindy Tsai is an award-winning board-certified Physician, TEDx Speaker, Bestselling Author and Chief Wellness Officer. As the visionary Founder of Yes & More, a personal growth and wellness company, she's dedicated to empowering leaders and organizations through developing comprehensive mind-body-spirit wellness programs. Drawing from her extensive training at Ivy League institutions and vast clinical experience as an Internal Medicine and Integrative Medicine Physician, she recognized the impact of chronic stress on the body and the challenges navigating the US healthcare system. In her powerful TEDx talk on "Body Intelligence," she highlighted the importance of listening to your body and advocating for yourself to attain true health and well-being. With a multicultural background, fluency in multiple languages, and upbringing in diverse countries, Dr. Tsai possesses a unique perspective and profound awareness of health inequities, fueling her vision for a more inclusive world. Dr. Tsai's unwavering passion lies in women's health and preventative health and medicine. She is excited to serve and inspire as a leader in the field of holistic health and wellness to foster a healthier and happier world.
---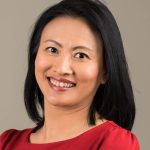 Christina Yap
Global HR professional, author and speaker, She/Her/Hers, Switzerland
Christina Yap is an award-winning Human Resources professional. She has worked with some of the world's largest organizations to move the needle on their diversity, equity and inclusion programs. She acknowledges her privilege in her background–"Advanced Diversity and Inclusion" certificate from Cornell University, Masters in Human Resources, lawyer, coach, certified yoga instructor and wellbeing specialist.  Having lived in several countries and worked with teams across 100+ countries, Christina's diverse background and experience inspire innovative approaches to build more agile and inclusive communities. She is an international speaker and writer (published by Forbes, PwC, Thrive Global and the United Nations).