Defining Wellness Policy – FREE Report Graphics
Now Available
This is the first-ever study to define wellness policy and argue why it is needed. Using GWI's wellness economy data, the report provides, for the first time, a quantitative analysis showing the positive relationship between wellness spending, happiness, and health outcomes across countries. It makes a compelling case for why wellness policy is essential not only for governments but also for businesses. The report situates wellness policy in the context of several major global movements that have been working toward improved human health and well-being.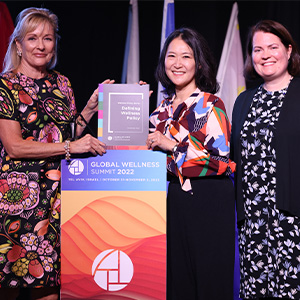 SPONSOR INDUSTRY RESEARCH
Research is the foundation of our mission. This data is used to empower wellness worldwide and educate the public and private sectors about preventative health and wellness. All research is available at no cost thanks to our generous sponsors.