2022 Recipients for The Susie Ellis Scholarship for Equity in Wellness
Resonating with the global movement for equality and inclusion, the inaugural year of the Global Wellness Institute's (GWI's) Susie Ellis Scholarship for Equity in Wellness was met with "a powerful and poignant response," receiving an impressive 97 applications from 36 countries according to the fund's creator, Executive Director and Chief Creative Officer Nancy Davis. After careful consideration, the GWI and Global Wellness Summit (GWS) Advisory Boards awarded the 2022 Scholarship to Esther Ajari, founder and director of The TriHealthon, a Nigerian-based multi-award-winning NGO that promotes health and wellness equity in Africa; and Demetria McNeal, PhD, Assistant Professor of Medicine and Associate Director of Health Equity at the University of Colorado Denver Anschutz Medical Campus. Please join us in celebrating these impressive professionals who will attend the GWS in Tel Aviv, Israel, October 31 – November 3, 2022, all expenses paid.
LEARN MORE | DONATE TODAY | EXPLORE THE SUMMIT
---
Meet the 2022 Scholarship Recipients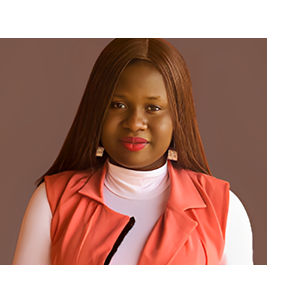 Esther Ajari is the Founder and Director of The TriHealthon, a multi-award-winning NGO, promoting health and wellness equity in Africa via research and community development projects. Ajari was born in rural Nigeria where she says "opportunities to thrive are limited," yet she has thrived nonetheless. She looks forward to bringing an African perspective to the Summit, while also learning how to improve her own NGO's financial standing so she can generate the revenue required to "attain our vision of achieving wellness equity among vulnerable Nigerian women and children." She studied Medicine and Surgery at the University of Ibadan, and was a Dalai Lama Fellow at the University of Virginia. Also, she received UNDP's King Hamad Youth Empowerment Award for Achieving the SDGs in 2020, and was named a COVID-19 Hero by the Nigerian Vice-Presidency in 2021.
Demetria McNeal, PhD, MBA is a health communication scientist with expertise in implementation science, sustainability and designing and delivering equitable health care. She is an Assistant Professor of Medicine and Associate Director of Health Equity in the Division of General Internal Medicine, School of Medicine at the University of Colorado Denver Anschutz Medical Campus. Dr. McNeal believes that to improve health outcomes and experiences, we must do healthcare differently. As a research professor, consultant, and speaker, she fights inequities in the healthcare system so it can better serve all people, particularly minoritized communities. Her research foci are: health communication; dissemination and implementation science; and disparities in cardiovascular disease outcomes and care delivery. McNeal seeks to learn more about the integration of wellness and the healthcare system; explore the new discoveries being made in mental wellness that could be applied in a clinical setting; and understand the ways emerging wellness innovations can be leveraged to promote better access to wellness in her local community.
"Both of this year's very worthy recipients are already wellness leaders in their communities. My hope is that this scholarship accelerates and amplifies the impact they are already making through the learnings, inspiration and networking opportunities that come from attending the annual Global Wellness Summit in person,"

– Susie Ellis, GWS/GWI Chair and CEO
---
This scholarship was made possible with generous donations from initial Scholarship supporters: Katrine and Bill Formby, Jill and Rick Stollmeyer, Lynne and Victor Brick, and the Szekely Family Foundation. Please consider a donation to the Scholarship to help GWI continue to foster inclusion and equity through this simple but incredibly powerful step in democratizing our industry.