MONTHLY BAROMETER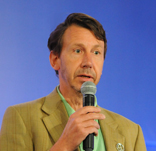 In the just-published book, The Third Wave, Steve Case offers a contrarian insight that is worth pondering for those who invest in tech (and beyond!): In the future, governments will play an increasing role, so "if you can't figure out how to work with government, you're likely not going to be a successful Third Wave entrepreneur." It's fashionable among investors and geeks alike to deride the public sector and the role of governments, but as Case points out, they will become ever more critical to business (as a regulator of course), but also as a customer.
The recent misfortune of many hedge funds who had bought into Allergan planned $160 billion takeover from Pfizer and were subsequently knocked by the U.S. government crackdown on inversion tax deals epitomizes this point.
WELLNESS EDITION
In many pages of the book, Case argues that innovation and disruption will fundamentally alter how we consume "health" while enabling societal benefits.
He predicts that: "What began with fitness trackers that measure steps and speed and heart rate will soon transform into hardware and software that will enable users to take the full range of vital signs on a serial basis, collecting and saving data and alerting patients and their doctors if something is wrong. It won't be long before tracking your vitals on a daily basis will become routine, as simple and essential as brushing your teeth."
Case's quote above intertwines with two issues already mentioned in this Barometer: (1) When all the data about someone's health and wellness habits is available, how will governments regulate their use and what will they do with it to promote healthier behaviors? (2) Is there a bubble brewing in some corners of the wellness industry?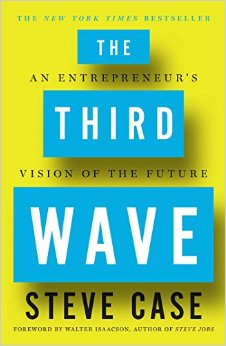 With respect to the latter, it's interesting to consider the appeal of wearable devices to incumbent companies and the financial performance of some of the major players – anecdotal, but telling nonetheless. Nokia's recent acquisition of Withings (a French start-up that was one of the first companies to produce connected devices that track users' health) shows that the wearable devices industry has now moved from a start-up phase to a battleground for established tech companies. This acquisition propels Nokia into the ultra-competitive market for "connected health" (close to wearable-tech) that now encompasses products as different as pulse-measuring smart watches and headbands that track brain waves.
There is some evidence, however, that tech investors are becoming wary of low-margin wearable devices. As an example, Fitbit (one the best known fitness-tracking wearable companies) trades at 60-percent discount to its post IPO peak of last summer.