In May of 2015, pioneers in the development of wellness communities around the globe, came together for the first time to consider what a "wellness community" truly was.  Armed with personal examples and experiences, the group broadly defined wellness communities as "communities and buildings developed with the holistic health of its residents, guests, environment and surrounding community in mind."
Soon after, the initiative was launched with members from around the globe including representatives from real estate investment and development firms, like Black Creek Group and Tavistock Development Company, to hotel companies like FRHI and Six Senses, and owners and operators of existing wellness communities such as Serenbe and Lake Nona in the United States and the Bioregional communities in the United Kingdom.  Others include representatives of "build well" companies such as Delos and consultants involved in the development of healthy cities and communities, to a CEO of a sustainable health resort, and the head of a consumer research firm, American LIVES.  All are committed to helping people to live well – more healthfully, joyfully and sustainably – and represent all four corners of the globe.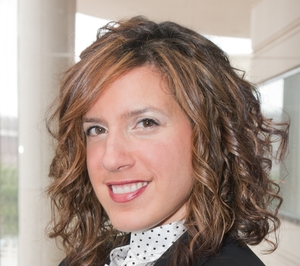 Mia Kyricos, President and CEO, Kyricos & Associates
"These communities have taken on many different forms to date including destination spas and hotels with residential components to wellness retreats and apartment complexes, each developed with varying degrees of physical and programmatic wellness in mind," says Mia Kyricos, President and CEO of Kyricos & Associates, who Chairs the initiative. "The latest developments are master-planned communities, truly differentiated by their wellness-focused design and services, that promise a greater quality of life via the kinds of programming, buildings, access to nature, social connections, services and/or facilities offered on-site."
Today, the mission of the Wellness Communities Initiative is to identify common principles, resources and best practices to help foster effective development and operations of wellness communities in the years ahead.  By sharing insights and materials via their microsite (now featured at www.globalwellnesssinstitute.org) as well as hosting annual forums at the Global Wellness Summit, the group has inspired the possibility of future GWI research which would help to size and measure the impact of investment in wellness lifestyle real estate in the years ahead.
If you know of a wellness community in operation or development, please email us at [email protected], and watch the GWI Brief and the Wellness Communities Initiative website for future updates!