SCIENCE OF Wellness Roundtable Participants
FEBRUARY 11, 2015
Previous Page | Back to Roundtables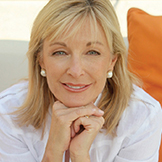 Susie Ellis
Chairman and CEO, Global Wellness Institute
Susie Ellis is Chairman and CEO of the Global Wellness Institute (GWI), and heads up the organization's annual Global Wellness Summit and Global Wellness Tourism Congress. She also spearheaded the GWI initiative, WellnessEvidence.com, the first online portal that provides easy access to the universe of medical evidence that exists for the most common wellness approaches.
---
Jeremy Abbate
Vice President, Global Media Alliances of Scientific American; Publishing Director, Scientific American Worldview
Jeremy A. Abbate is the Publishing Director of Scientific American Worldview and the Vice President, Global Media Alliances for the larger Scientific American brand. He is responsible for developing and executing new media programs, brand extensions and custom ventures serving the international opinion leadership that turns to Scientific American and its related titles for the best views of the future.
---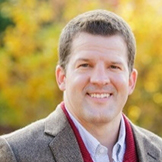 Dr. Brandon Alderman
Professor, Department of Exercise Science and Sport Studies, Rutgers University
Brandon Alderman has been an Assistant Professor in the Department of Exercise Science and Sport Studies since 2009. Previously, he held an appointment as an Assistant Professor in the Division of Kinesiology and Health at the University of Wyoming. He completed his Ph.D. in Interdisciplinary Exercise Science at Arizona State University with an emphasis in Exercise Psychology and Psychophysiology. His laboratory is focused on investigating the effects of exercise on neurocognitive and physiological resilience.
---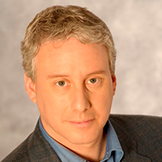 David Brancaccio
Host, American Public Media's "Marketplace Morning Report" (NPR)
David Brancaccio specializes in telling stories important to our democracy and our economy through the eyes of the real people who live in the cross-hairs of crucial issues. His accessible yet authoritative approach to investigative reporting and in-depth interviewing earned his work the highest honors in broadcast journalism, including the Peabody, the Columbia-duPont, the Emmy, and the Walter Cronkite awards. As host and senior editor of public television s NOW on PBS broadcast, David brought his engaging, probing style to beats that included business and finance, the environment, national security, and human rights.
---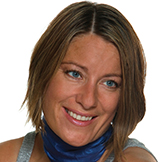 Anna Bjurstam
VP of Spas and Wellness, Six Senses Hotels Resorts Spas; Owner, Raison d'Etre
Anna Bjurstam, founding board member of the Global Wellness Summit, has successfully led Raison d'Etre to become one of the leaders in the industry and has also taken over the reins of Six Senses Spas with 30 locations world-wide. As VP of spas and wellness Anna's task is to develop the Six Senses Spa brand and grow it for future expansion.
---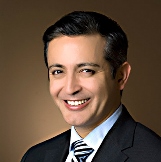 Alfredo Carvajal
President, Delos International and Signature Programs, Delos
As President of Delos International and Signature Programs, Alfredo is responsible for Delos' signature overlay programs, bringing wellness solutions to the hospitality and residential sectors, as well as expanding Delos' businesses globally. Alfredo has more than 22 years of experience in domestic and international hospitality and wellness/spa operations, brand development and strategic planning at some of the world's most recognized hospitality, lifestyle and wellness brands.
---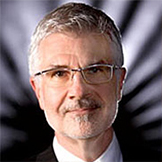 Dr. Steven Gundry, Director
The International Heart and Lung Institute Center for Restorative Medicine
Steven R. Gundry, M.D., is a cum laude graduate of Yale University with special honors in Human Biological and Social Evolution. After graduating Alpha Omega Alpha from the Medical College of Georgia School of Medicine, Dr. Gundry completed residencies in General Surgery and Thoracic Surgery at the University of Michigan and served as a Clinical Associate at the National Institutes of Health. There, he invented devices that reverse the cell death seen in acute heart attacks; variations of these devices subsequently became the Gundry™ Retrograde Cardioplegia Cannula. It has become the world's most widely used device of its kind to protect the heart from damage during open-heart surgery. After completing a fellowship in congenital heart surgery at The Hospital for Sick Children, Great Ormond Street, in London, Dr. Gundry was recruited as Professor and Chairman of Cardiothoracic Surgery at Loma Linda University Medical Center. There, he and his partner, Leonard Bailey, pioneered infant and pediatric heart transplantation. Together, they have performed more such transplants than any other surgeons in the world.
---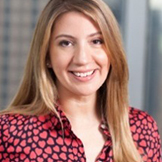 Anne Hubert
Senior Vice President, Viacom Media Networks
Anne Hubert is Senior Vice President at Viacom Media Networks, where she leads the consulting practice of Scratch, a creative swat team that drives innovation. She joined MTV in 2008, building the capabilities now called Scratch. Previously, she spent time in management consulting at BCG, in strategy and business development in other media companies and in the U.S. Senate, where she served as a policy advisor to Jon Corzine. Anne holds an MBA from Harvard Business School, a JD from Harvard Law School and a BS in Symbolic Systems from Stanford. She serves on the executive board of Venture for America.
---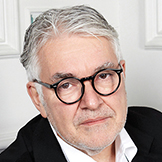 Neil Jacobs
CEO, Six Senses Hotels Resorts Spas
Neil Jacobs serves as chief executive officer at Six Senses Hotels Resorts Spas. With over three decades of experience in the operation, development and transactional areas of hospitality, Neil is passionate about wellness, sustainability and inventive design. Fluent in six languages, Neil's wanderlust has led him to leadership roles in London, Paris, Bali, Barbados and Los Angeles.
---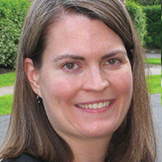 Katherine Johnston
Senior Economist, SRI International
As a senior economist at SRI International, Katherine Johnston has extensive experience in industry cluster analysis, regional competitiveness assessments, economic modeling and economic strategy development. Since joining SRI 15 years ago, Katherine has conducted economic and industry research projects in more than two dozen countries and in many parts of the United States. She has been one of the two research scientists behind the Global Wellness Institute research studies – all having to do with wellness.
---
---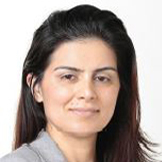 Dr. Nazlie Latefi
Chief Scientific Officer, Pegasus Capital Advisors
Dr. Nazlie Latefi is a life sciences expert holding a PhD in molecular biology and neuroscience and has many years of experience advising the investment industry on health and sustainability. She has written for numerous publications and is currently a principle research analyst at Pegasus Capital Advisors, a private equity firm focused on health and sustainability.
---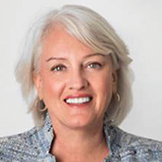 Clare Martorana
EVP and General Manager – Consumer Health and Wellness, Everyday Health
Clare Martorana is executive vice president and general manager of Everyday Health, a leading provider of digital health and wellness solutions for consumers, professionals and employers. Clare is an award-winning pioneer in the transformation of how health information is delivered, experienced and perceived by consumers and healthcare professionals across multiple channels, including the web, mobile, video, print, TV and social media. She has led three online companies and, in the last decade as GM of the WebMD Network, she built the brand into a household name and developed an online audience of over 100M+ monthly unique users.
---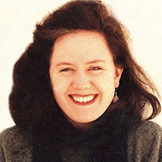 Beth McGroarty
Director of Research, Global Wellness Institute
Beth McGroarty has led strategic communications and media relations for the Global Wellness Institute for five years, and also assists in Summit research projects, including WellnessEvidence.com. Formerly an academic, she was in the PhD program in English Literature at Stanford University, where she taught for six years and received dissertation fellowships from the Mellon and Mabel McLeod Lewis Foundations. She received her BA (summa cum laude) from Barnard College.
---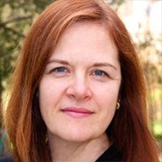 Mim Senft
Wellness Director, Plus One Health Management, Optum
Mim Senft, CWWS, GBA, AAI, RYT is a Wellness Director for Plus One Health Management, a division of Optum. She works onsite for one of their leading financial services clients focusing on wellness and benefits programming, communications and strategy. Prior to joining Plus One, Ms. Senft was the Wellness Coordinator for National Financial Partners (NFP) and worked with more than 70 companies to help them create and grow impactful wellness programs. In addition to her experience in wellness program design, she has worked with both small employers and large national clients on benefits design and strategy and has more than 20 years of corporate experience.
---
---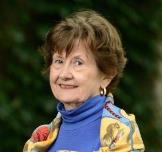 Mary Tabacchi, PhD
Professor, Cornell University
Professor Mary Tabacchi, an academic specializing in the wellness and spa industry since 1980, currently serves on the Global Wellness Summit board of directors, the board of The New York Spa Alliance and has served on the board and several committees of ISPA. She has a Ph.D. in biochemical nutrition, biostatistics and is a well-respected author and researcher.
---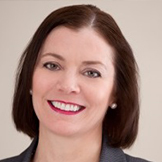 Susanne Warfield
CEO, Paramedical Consultants, Inc. (PCI)
Susanne S. Warfield, President/CEO of Paramedical Consultants, Inc.–A Publishing & Association Management Firm based in Ridgewood, NJ. She serves as the Executive Director of the National Coalition of Estheticians, Manufacturers/Distributors & Associations (NCEA) and the Society of Dermatology SkinCare Specialists (SDSS). Her 34 years of dedication to the skin care industry earned her the prestigious Crystal Award for life achievement.
---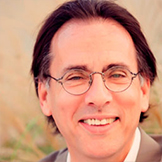 Josef Woodman
CEO, Patients Beyond Borders
As s CEO of Patients Beyond Borders, the leading consumer guide to medical tourism, Josef has spent eight years touring more than 200 medical facilities in 35 countries, researching and vetting international healthcare options. Co-founder of MyDailyHealth (1998) and Ventana Communications (1987), he has keynoted and moderated conferences on medical tourism and global healthcare in 20 countries.
---
---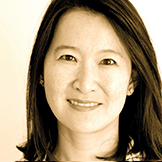 Ophelia Yeung
Senior Consultant, SRI International
Ophelia Yeung is senior consultant at SRI International. She has led research and consulting assignments around the world for more than 20 years, for clients including FedEx, Samsung Corporation, the Global Wellness Institute, governments, universities and the United Nations. She co-authored the 2008 Spa Economy and the 2013 Global Wellness Tourism Economy studies. Ophelia holds advanced degrees from Smith College and Princeton University.