Media Contact: Beth McGroarty
[email protected] • +1.213.300.0107
Global Wellness Institute Announces New Initiative to Define the Ancient, Multidimensional Science of Yoga Therapy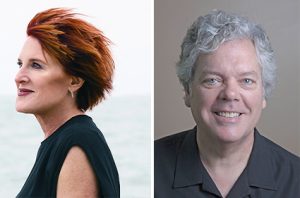 Miami, FL – September 5, 2019 – On the heels of Wellness Evidence spotlighting research showing that yoga breathing and relaxation lower blood pressure as much as aerobic exercise, the nonprofit Global Wellness Institute (GWI) is introducing its newly formed Yoga Therapy Initiative. The Initiative's mission is to spread awareness about the wealth of evidence-based research, innovations, publications, programs and leadership in the global field of yoga therapy.
Bija Bennett, a respected author, speaker and business leader whose innovative teachings are derived from ancient yoga traditions, chairs the Yoga Therapy Initiative. Bennett is a wellness consultant and, under her holistic wellness brand YogaAway, she provides programs, products and consulting services to major hospitality brands worldwide.
"As one of the world's earliest systems of holistic health and self-care, yoga therapy is a low-tech, easily accessible, evidence-based system of healthcare that can be applied to a full spectrum of conditions, from chronic disease and mental health to aging and personal growth," said Bennett.
The Initiative's vice chair is Matthew J. Taylor, PhD and director of SmartSafeYoga, a leader in integrative rehabilitation. Taylor regularly consults with health professionals and recently authored Yoga Therapy as a Creative Response to Pain and serves on two US task forces for non-pharmacological pain management.
The GWI supports 25 industry Initiatives that focus on developing projects, research and trend forecasts that impact wellness in a particular market segment or region of the world—all available free of charge to the global wellness community.
Images can be found here.
About the Global Wellness Institute: The Global Wellness Institute (GWI), a nonprofit 501(c)(3), is considered the leading global research and educational resource for the global wellness industry and is known for introducing major industry initiatives and regional events that bring together leaders to chart the future. GWI positively impacts global health and wellness by advocating for both public institutions and businesses that are working to help prevent disease, reduce stress, and enhance the overall quality of life. Its mission is to empower wellness worldwide.