Sound Wellness Initiative Members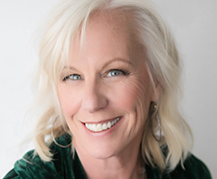 Suzannah Long
UNITED STATES
Initiative Chair
Suzannah Long, CEO, So Sound, United States
Suzannah Long, CEO of So Sound®, passionately supports proactive holistic approaches to health and well-being globally. Suzannah shares over 20 years as a top producer in sales & marketing, complemented by body/mind, spiritual interests. Her career span includes body/mind therapist (Reiki master, sound healing artist, Pilates instructor) and professional dancer. In 1996, Suzannah left a highly successful corporate career to follow a vision of creating "spaces" in which individuals could remember their divine nature and potential as vibrational beings. She has devoted her life to researching and sharing techniques and technology that she found personally to be truly transformational.
---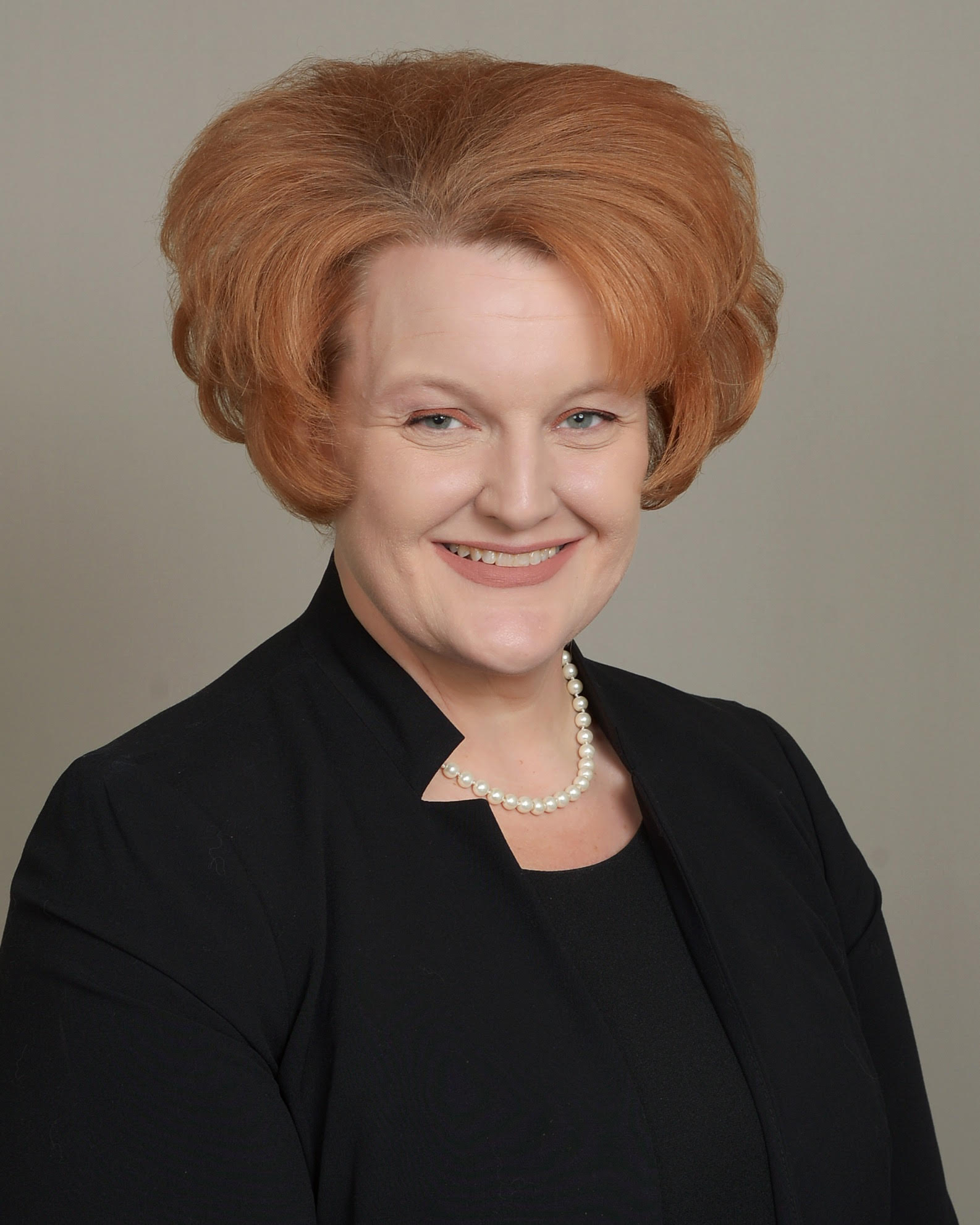 Dr. Elizabeth Riley
UNITED STATES
Vice Chair
Dr. Elizabeth Riley, Research Psychologist, Music & Mindfulness Expert, United States
Dr. Elizabeth Riley is a research psychologist with a passion for the power of music and sound to heal the mind, body, and spirit. She has played the violin since the age of nine and has always felt the profound impact that making and listening to music has on her. Dr. Riley studied music therapy and psychology for her Bachelor of Arts degree and earned her Master of Arts and PhD in Psychology, where her research focused on the use of music to reduce the psychological and physical side effects of cancer treatment. She has spent the last twenty years in academia and continues her work on the healing power of music and sound in her role as Vice Chair of the Sound Wellness Initiative.
---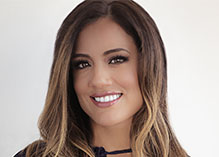 Dr. Claudia Aguirre
Neuroscientist & Mind-Body Expert, United States
Dr. Claudia Aguirre is a neuroscientist and mind-body expert, specializing in the connection between the brain and the skin. She has trained at the National Institute of Mental Health, USC and UCLA and continues her studies in neuroscience, mindfulness and psycho-neuroimmunology. Her TED talk, The Hidden Brain in the Skin explores the untapped potential of our skin, and she is actively researching the neuroscience of mind-body therapies, including acoustic modalities. She has participated in the Global Wellness Summit both as a keynote speaker and delegate and is currently serving on advisory boards across the health and wellness industries.
---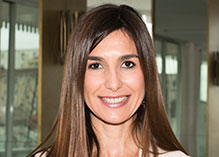 Ana Cristina Beatriz
CEO & New Business Manager, ABC Sustainable Luxury Hospitality, Portugal
Hotelier even before she was born and with a wide experience in hotel consulting and management, Ana Beatriz is ABC Hospitality CEO & New Business Manager. The passion for hospitality, imprinted on her DNA is a legacy from her mother, who was also manager of several hotels. With a degree in Tourism Planning and Development, Ana Beatriz started her career in Heritage Lisbon Hotels, followed by several experiences as General Manager and hospitality projects management, leading to the founding of ABC Hospitality – a hospitality and management company focused on the development of 360º sustainable hotel projects in the Wellness segment.
---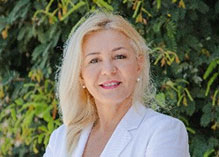 Viorica Coman
Spa Director, Zadún, A Ritz-Carlton Reserve, Mexico
I was born in Romania (Romania) but I currently live in Mexico where I have been for the last 25 years. I went to college where I studied cancer research and worked as a Laboratory Assistant in Cancerology and volunteered at a ski center as a nurse. I moved to Mexico and studied Spa Management and have been working in luxury hotels for over 15 years. My education in Cancerology brings forth a genuine caring and compassion for our guests. I love the way that we may change lives of our guests just by crossing the threshold of the door to our spa. I love traveling around the world, discovering new places, meeting new people and making new friends. Our spa here in Cabo allows me to enjoy connecting more with nature, I like biking, hiking, running and walking the beach. I am proud to say that I am in the top 1% of the professionals in the Luxury Hotel service.
---
Matthew Kocel
Leader, Artist, Canada
Recognized as an emerging leader in the world sound healing movement, Matthew Kocel is a throat singer, multi-instrumentalist, composer and recording artist with over 3 decades experience as a performer and multi-disciplinary healing arts practitioner. He is a committee member of the Global Wellness Institute Sound Healing Initiative, and in the last year alone has shared his vision inducing music in France, New York, the western United States and Canada. With a rare combination of throat singing, overtone chant and natural voice Matthew has tapped into a universal stream of music that feels deeply familiar yet new at the same time. The harmonic overtones of his voice – 2, 3 or more notes sounding at the same time – resonate to the core of your being, dissolving the boundaries of space/time and giving direct experience of the oneness of all things. Accompanied by humble acoustic instruments and ancient technology, Matthew's live performances have impacted people from all walks of life in North America, Europe, Central and South America.
---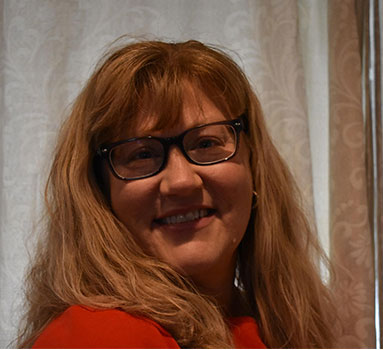 Dr. Chrislyn Randell
Professor of Psychology, Metropolitan State University of Denver, United States
Chrislyn Randell has her Ph.D. in Experimental Psychology from Colorado State University, specializing in sensation and perception. She has been a professor of Psychology for over 20 years at the Metropolitan State University of Denver. Chris also has over 20 years of research and statistical consulting experience, which includes a range of topics. She is currently developing standardized research methodology for studying the effectiveness of immersive musical massage on perceived and physiological measures of stress.
---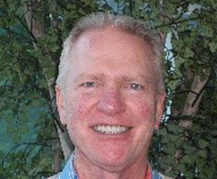 Bob Rensink
General Manager, Denver Mattress CO. Manufacturing & Design, United States Bob, a globally respected bedding manufacturing design expert, created a  revolutionary eco-friendly factory for Denver Mattress to increase efficiency and output while reducing ergonomic stress on employees and optimizing the ability to re-use/ up-cycle materials supporting significant cost reduction. Bob having survived 7 unrelated cancers,  has become intimately aware of how important having a positive attitude, healthy environment, and sound sleep is in supporting the body, mind and soul. He is an avid bike rider involved with World Vision & World Bicycle Relief organizations, which through he raises money for bicycles for students and AIDS caregivers in Zambia.
---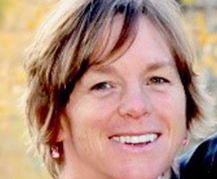 Michelle Selby
Child & Family Therapist, United States
Michelle Selby, LSCSW, has practiced child and family therapy since 1991. She has spent her career gaining expertise in interactive therapeutic techniques to help children with their academic, social and emotional development. Most of her clients are children experiencing trauma, depression, anxiety, or autism. Skillful responses can heal and provide strength within communities, particularly through evidenced-based trainings including TF-CBT and other therapies to engage the para-sympathetic nervous system. She is an artist and author who loves to study cultures and their social structure, medicine, art, music and languages.
---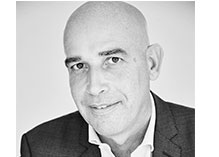 Chicco Tatriele
Managing Director, Alchemy Concepts, Italy & HK, Co-Founder, Fivelements, Asia & Co-Founder & Executive Producer, Mandala Creative Productions, Italy
Chicco Tatriele is an innovative business developer and wellness entrepreneur. He brings extensive experience in senior management, public relations and executive production with international brands across Europe, Asia and USA. He co-founded the prestigious Mandala Creative Productions in Milan, renowned for curating the most memorable visual representations in photography, motions, digital art and event management. He also co-founded the award-winning wellness brand, Fivelements, in Bali and Hong Kong, achieving unparalleled international acclaim across wellness hospitality, culinary innovation and sustainable design fields. Co-founding Alchemy Concepts in Hong Kong and Italy, Chicco is focused on bridging wellness as a core strategy for international companies, private and public entities and real estate developers.