Peer to Peer Leadership Training initiative Members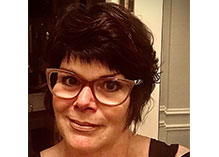 Linda Arthur
VP of Operations, Ilike Organic Skin Care, Hungary
Linda Arthur has been in the business of business development for over twenty-five years. She is passionate about assisting companies and individuals realize their goal whatever that might be. Linda's varied positions have focused on business development, management, branding and operations in various segments of the luxury, beauty and retail industries including but not limited to, product development and manufacturing, prestige skin and hair care brands, and department store groups. She is currently the VP of Operations for ilike organic skin care of Hungary.
Personally, Linda is devoted to her two daughters and all those who have found her house to be home. She was a Theatre major in college, which she credits to "seeing the bigger picture and solving most any problem quickly."
---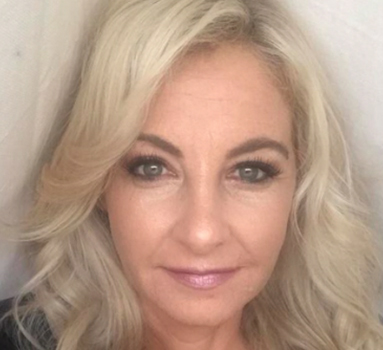 Jennifer Boisclair
Spa Director, The Norwich Spa at Foxwoods, United States
Jennifer Boisclair has over ten years experience in salons and spas in the Boston and Connecticut regions and is a seasoned manager capable of handling any and all complications. Her executive prowess is demonstrated in her ability to consistently budget effectively, oversee operations and exercise intuition to handle team and client alike. Jennifer's direct approach allows her team to feel that they can always trust and communicate honestly with her. Her degree in Business Administration and Management is reflected in her confidence to lead. Jennifer, although a literal mom of 4, has gained many children throughout her career by her positive attitude, willingness to teach, and simply being an inspiration to all. She is community and customer driven, results oriented and has a passion for systems and structure. Unrivaled are Jennifer's competence, care and gift for her role in the spa and fashion industries.
---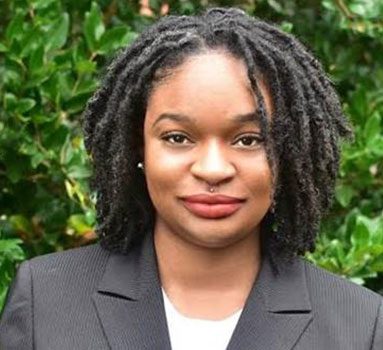 Dwan Elani
CEO, Dwan Elani, LLC, United States
Dwan A., respectably known in the industry as Dwan Elani or simply Elani, is the CEO of DwanElani, LLC. She started her journey in wellness by following her childhood dream of becoming a Licensed Massage Therapist in 2008. She holds a Bachelors of Science degree in Marketing from the illustrious Albany State University. From there, she held a private massage practice that grew her passion for wellness and self care. She is a committed wellness professional with over ten years of experience in multiple sectors of the industry including wellness travel, spa design, diversity training, and corporate wellness. Dwan is a member of the American Massage Therapist Association (AMTA) and the founder of Spaversity, a resource for wellness & spa professionals. She has collaborated with a number of companies in the industry to increase their productivity & diversity. Dwan enjoys reading, travel, boating, and of course all things wellness. Dwan is fascinated with mermaids and has often referred to herself as the wellness and/or massage mermaid. She is the loving mother of a beautiful daughter, Angel.
---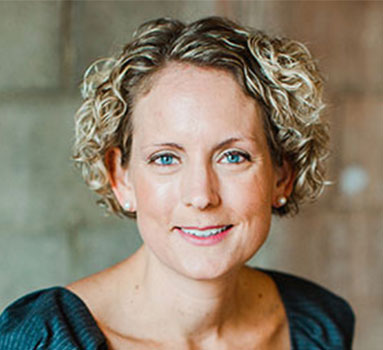 Jamie Jackson
Luxury Travel Advisor, Wanderlust Travel Boutique, United States
Based in Charleston, South Carolina, Jamie Jackson of Wanderlust Travel Boutique, believes travel can transform your life, and traveling well has never been easier. There are opportunities in the U.S. and throughout the world to explore and focus on your well-being. Wellness can be the entire focus of a vacation or just a component of it. Jamie is constantly staying up to date with wellness travel opportunities to match clients with their best wellness experience. Whether traveling solo, with a partner, friends or even as a group she can plan a memorable wellness vacation with lasting benefits.
---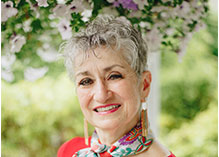 Betty Loiacono
Spa Director, SANNO, United States
Betty Loiacono began her career in the hospitality industry in 1978 as an assistant hotel manager at the MGM Grand Hotel & Casino in Reno, Nev., which was then the largest hotel/casino in the world. She worked in training and development and as guest relations supervisor at Radio City Music Hall in New York and as director of VIP services at the 1982 World's Fair in Knoxville, Tenn. After three years at Shearson Lehman Brothers/American Express in New York, she re-entered the hospitality industry in 1987 as hotel assistant manager at the Trump's Castle Hotel & Casino, where she says she learned "grace under fire" by working under the direction of Mrs. Ivana Trump. In 1989 she became Resident Manager / Director of Operations for The Spa at Norwich Inn and eventually segued into the role of Spa Director. Betty was selected to move from the Norwich property to coordinate the re-branding of the Foxwood's Casino spa as The Norwich Spa at Foxwoods. In August of 2008 she transitioned to the pre-eminent Four Diamond Saybrook Point Inn Spa & Marina in Old Saybrook, CT, where she is The SANNO Spa Director.
---
Jaclyn Luongo
US Sales Manager, INIKA, United States
Jaclyn Luongo, US Sales Manager for INIKA. She is a leader of innovation in the spa industry; a licensed esthetician, make-up artist, esthetic instructor, beauty blogger and business consultant, with over 22 years of experience. She has worked with some of US's top resorts and day spas and has trained in Europe, NYC, and Los Angeles with star make-up artists and skin specialists. Luongo has appeared on the Industry as a guest beauty expert, has worked with contestants for the Miss Teen USA pageants. Jaclyn has been a volunteer for the Look Good Feel Better Program (American Cancer Society) since 2002 and has also been a guest speak for the Dress for Success Organization. In 2012 and 2017, and 2019 Jaclyn was nominated to be on the Board of Directors for Ispa and has been a Program Advisory Board Member at Catherine Hinds Institute of Esthetics since 2009. Jaclyn continues to contribute as a task force volunteer for Ispa since 2007. In January of 2017 Jaclyn accepted a position on the Board of Directors for the Melanoma Education Foundation and NASPRO Association. In 2019 Jaclyn published a book for the Beauty Industry Professional, Successful Selling in the Beauty Industry.
---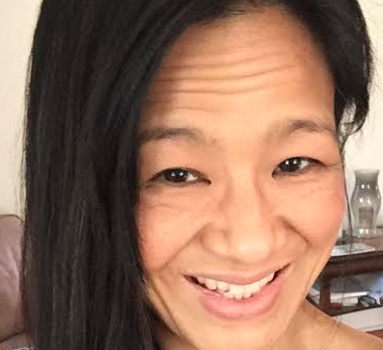 Khim Neang
Spa and Health Club Director, Heritage Hotel Golf, Spa and Conference Center, United States
Khim Neang is currently the Spa and Health Club Director at the Heritage Hotel Golf, Spa and Conference Center. Prior to the Heritage Hotel, she worked at Canyon Ranch as the Massage Manager and at the 5-Star Mayflower Inn and Spa as their Spa Operations Manager, Massage Therapist and Yoga Instructor. With her 15 years of knowledge and experience in high-end luxury spas, Khim ensures that she helps to create a world-class experience wherever she goes. Khim is a certified Licensed Massage Therapist, NASM Certified Personal Trainer and Kripalu Certified Yoga Instructor. In her love of health and fitness, she brings passion to her work and is driven to inspire others to live a life with passion.
---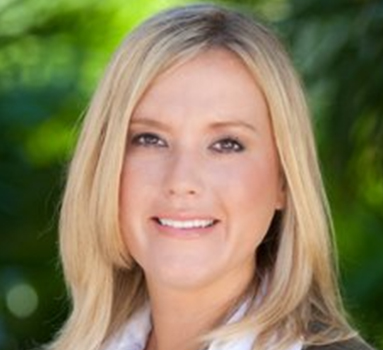 Stephanie Rest
Founder, Caribbean Wellness & Education, United States
Stephanie Rest is based in Washington D.C working in collaboration with emerging countries around the world on wellness and spa development projects. Stephanie's previous experience in the tourism industry is vast. She has led opening teams for resorts and spas since 2001, she has been influential in creating new facilities and reinvigorating existing spas to meet the challenges and opportunities of the new waves of spa development. Stephanie believes in promoting the entrepreneurial spirit, leadership, and service to the community. She was creator and Chair of the first Turks & Caicos Island's Hospitality Adventures: Spa Camp. Leading her to found Caribbean Wellness & Education, an organization that cultivates wellness programs, professional events and educational courses for spa and tourism professionals. She is also the vice chair of the "Wellness for Children" GWI Initiative and works with Whimsy World a non-profit 501 (c)(3) organization supporting children in need through art, music, wellness and creative expression, as their Director of Development and Strategic Initiatives.
---