Connecting Wellness & Lifestyle Medicine Initiative Members
Stephen Watson
UNITED STATES
Initiative Chair
Managing Member, Legacy Medical Holdings; Board Member, Blue Legacy Ventures, Blue Zones Center, US
Stephen stands out as a distinguished business leader and master ecosystem architect, renowned for reshaping healthcare through innovation. With over 20 years committed to leading diverse healthcare, marketing, and community ventures, Watson's pioneering drive has catalyzed transformative experiences that enhance community health. As the heart and soul of the Blue Zones Center, Steve Watson meshes profound expertise with a vision of fostering innovation and expansion. His entrepreneurial spirit has birthed numerous successful healthcare ventures, attesting to his prestigious stature in the sector.
As a pivotal member of the American College of Lifestyle Medicine (ACLM), Watson champions evidence-based health practices, reflecting his mission to foster a healthier world.
---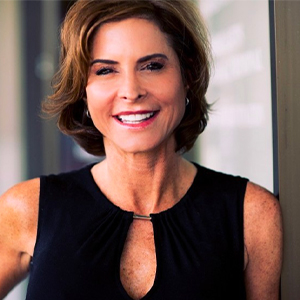 Randi Gold
UNITED STATES
Initiative Co-Chair
EVP Operational Excellence & Chief Publicity Officer, Blue Legacy Ventures, The Blue Zones Center
In the dynamic arena of broadcast media, Randi Gold shines with a legacy spanning over two decades, embodying innovation, dedication, and leadership. Esteemed for her strategic insight, she harmonizes multi-disciplinary teams, driving success across varied platforms. Beyond her leadership, Randi stands out as a profound storyteller, spotlighting change-makers with unwavering journalistic integrity. Affectionately termed a "Super Connector," Randi's extensive network is a testament to her mastery. Steering PR & Media with precision, she identifies lucrative multimedia opportunities. But what truly sets Randi apart is her commitment to inclusivity. She ardently amplifies voices from diverse backgrounds, underscoring her belief in championing the underrepresented.
Amid fleeting media trends, Randi's dedication to timeless storytelling is evident. Passionate about engaging with legacy builders, especially within healthcare, she seamlessly blends adaptation with innovation. Her prowess in curating compelling content and adept digital engagements ensures lasting brand relevance. Skillfully marrying corporate identity with market trends, Randi also forges impactful alliances for future endeavors. In essence, Randi Gold is not just an industry pillar but a luminary, reshaping media landscapes with her transformative influence.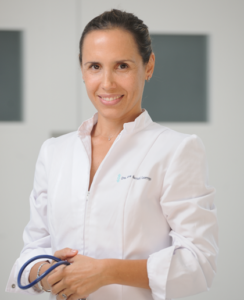 Dr. Ana Baroni, MD PhD MSc
Chief Medical Officer, Healthy Longevity Clinic, United States
Dr. Ana Baroni, MD, PhD, MSc, is a consultant for +20y and a Professor of Longevity at Barcelona University and nutrigenomics at UNIR University. She holds the position of Chief Medical Officer at the Healthy Longevity clinic. She is knowledgeable in functional and integrative medicine, genomics, molecular biology, clinical biochemistry, nutrition, ageing markers, hormones, and physical training, which allows her to integrate insights from multiple fields. Dr Baroni keeps up-to-date with innovative technology related to health. Her goal is to improve longevity by connecting cutting-edge longevity sciences with evidence-based interventions available to humanity today. She is the proud mother in love with the father of her six children and lives a life full of gratitude and happiness.
---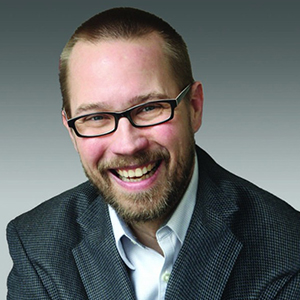 Martin Tull
Senior Deputy Director of Partnerships & Strategy, ACLM
Martin Tull is a strategist and systems thinker advising organizations and communities on collaborative solutions to complex problems.Focusing on the vital intersection between impact strategies, business objectives, and market forces, Martin advises partners on how to imagine, fund, pilot, and scale innovative impact projects and campaigns. He currently serves as Senior Deputy Director of the American College of Lifestyle Medicine and also as a senior advisor for health, social impact and environmental initiatives.
---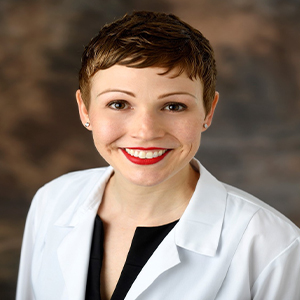 Amber Orman, MD
Chief Wellness Officer, AdventHealth Medical Group; Double Board-Certified Radiation Oncologist & Lifestyle Medicine Specialist
Amber Orman, MD, DipABLM, is a double board-certified radiation oncologist and lifestyle medicine specialist focusing on breast cancer treatment and prevention. Dr. Orman is the first ever Chief Wellness Officer of AdventHealth Medical Group, working to improve the wellbeing of her colleagues since 2020. She is also the co-founder of the HEAL (Healthy Eating and Active Lifestyle) program at AdventHealth. HEAL is an 8-week lifestyle medicine program designed to educate and inspire cancer patients to make positive changes to decrease cancer recurrence and improve overall healthspan. She collaborates with the American College of Lifestyle Medicine as a member of the Health Systems Council and also serves as the Chair of the Cancer Member Interest Group. She is the Medical Director of AdventHealth Lifestyle Ventures as well as an Assistant Professor at the University of Central Florida College of Medicine.
---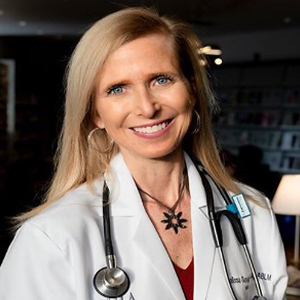 Melissa Sunderman, MD
Co-founder, REVIVE! Lifestyle Medicine Well-Being Coaching; Double Board-Certified Physician in Internal & Lifestyle Medicine, Canyon Ranch Wellness Resort
Dr. Melissa Sunderman, a double board-certified physician in Internal and Lifestyle Medicine, boasts over 20 years of experience. She undertook Integrative Medicine training at the University of Michigan and completed a Mind Body Medicine program in Washington, DC. A recognized figure in Lifestyle Medicine, she's been spotlighted in numerous articles, podcasts, and at global health conferences. Committed to patient-centric care, she emphasizes Lifestyle Medicine's core tenets. Known as "Doctor Outdoors", she established the Nature as Medicine sub-committee for the American College of Lifestyle Medicine. Currently, she's with Canyon Ranch Wellness Resort, Lenox, MA, and co-founded REVIVE! Lifestyle Medicine Well-Being Coaching. Earlier, at IHA, Ann Arbor, MI, she launched the IHA Lifestyle Medicine Institute and championed the IHA Staywell Committee, impacting 3,000 IHA members. A true embodiment of her beliefs, she relishes outdoor escapades with her family and pets. An elite athlete, she's a 10x Boston Marathon and 3x Full Ironman Triathlon finisher, with Ultramarathons in her sights. Sundermann advocates that age is merely a numeral and fervently imparts this ethos to all.
---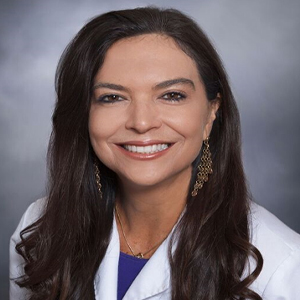 Debora Duro, MD, MS
Co-founder, REVIVE! Lifestyle Medicine Well-Being Coaching; Double Board-Certified Physician in Internal & Lifestyle Medicine, Canyon Ranch Wellness Resort
Debora Duro, MD, MS is the acclaimed Program Director of Pediatric Gastroenterology, Hepatology, and Nutrition at Salah Foundation Children's Hospital in Fort Lauderdale, Florida. Additionally, she leads as the Medical Director of "FIRST for Children", a premier program designed for intestinal rehabilitation. A proud graduate from PUC-RS Pontificia University in Brazil, Dr. Duro further honed her skills with a pediatric residency at Miami Children's Hospital. Her pursuit of excellence continued with fellowships at the renowned Boston Children's Hospital and Massachusetts General Hospital, both associated with Harvard Medical School. With a robust academic foundation, she boasts a Master's in Dietetics and Nutrition from Florida International University and a certification in Plant-based Nutrition from eCornell University. Notably, she has undertaken culinary chef coaching at Harvard Medical University. Serving as an Associate Professor in Clinical Pediatrics, Dr. Duro contributes academically at both Florida International University and Nova Southeastern University. Her commitment to child health is evident in her roles as a board member of the FCAAP, representative for Florida's 4th district, and a member of the ACLM. She presently chairs the Nutrition Committee of NASPGHAN, showcasing her passion and expertise in pediatric nutrition.
---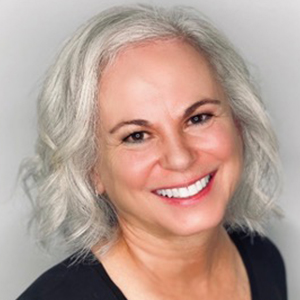 Elizabeth Schy
Certified Lifestyle Medicine Professional
Elizabeth Schy, MPH, BSN, RN, has been a worksite wellness professional for over 18 years, launching, managing and evaluating programs across the wellness continuum. As a Certified Lifestyle Medicine Professional with a background in health promotion, wellness coaching and health education, Elizabeth brings a passion for prevention as well as extensive clinical experience to the work. In the field of worksite wellness, Elizabeth has held positions for numerous clients and employers including the University of Miami, Walt Disney World and Blue Zones. Her areas of interest include a whole food, plant-based approach to nutrition, cancer prevention and a holistic systems approach to Lifestyle Medicine.
---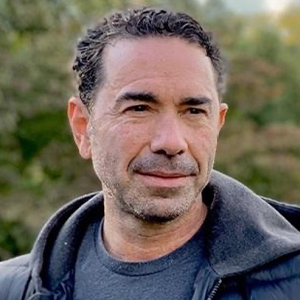 Uberto Mondolfi, MD
Clinical Counselor; Anti-aging Rejuvenation Clinician; Member of the Board of Anti-aging & Rejuvenation Medicine
Uberto Mondolfi, MD, PhD, is curious, adventurous and a problem solver. Dr. Mondolfi's journey to becoming a PhD, Clinical Counselor, Anti-aging Rejuvenation Clinician, and member of the Board of anti-aging and Rejuvenation Medicine has been long and ever-changing. Graduating as a Civil Engineer when he was very young has helped him develop a very particular and useful problem-solving skill. He constantly uses it to find the best, and most effective approach, to his patients' cases. His passion and curiosity for the human mind have continued to develop in his career as a Clinical Psychotherapist and have fueled his drive to better understand how we work. Dr. Uberto Mondolfi always asks himself: "What drives us? How are we made? How can we be better, happier and healthier? …And ultimately what do we need to be alive and live fully?"