Global Mentorship Program Initiative Members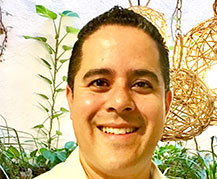 Emmanuel Arroyo
Regional Director of Wellness, Rosewood Hotel Group, Mexico
Regional Supervisor, Central & South America
With 12 years of experience in & Luxury Hospitality industry, Emmanuel is a collaborative hands-on leader with excellent training & team building skills who has collaborated with some of the leading Hotel groups bringing a wealth of experience in opening, development & enhancement of Spa operations. His dedication to coaching & mentoring amongst the team has resulted in positive succession planning & evolution of team members to different management positions. During his years with Rosewood he has taken Sense Spa at Rosewood Mayakoba to new heights of service quality & profitability, recognized in 2017 as the first 5 Star Spa in Mexico & Latin America by Forbes Travel Guide and as No.1 Hotel Spa Mexico/Central & South America by Travel + Leisure: World's Best Awards. Under his as role Regional Director of Wellness, Emmanuel has joined forces with Rosewood's Corporate Leadership to continue strengthening the Spa & Wellness Division across the group.
---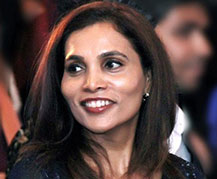 Rekha Chaudari
Owner & Managing Director, JCKRC, India
Regional Supervisor, India
Ms.Rekha Chaudhari is an established and well known international figure in Salon, Spa & Wellness industry. She is responsible for introducing many pioneering Spa & Wellness techniques and services to the industry. She is also the Wellness Ambassador for Global Wellness Day. She has worked relentlessly in the area of Skill Development through her vocational education initiatives. Ms. Rekha Chaudhari is the recipient of Female Entrepreneurship awards from many prestigious organizations.
---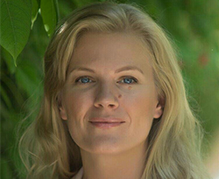 Maria Haggo
Chief Wellness Operator, Little Miss Wellness & Co-founder, WellnessInc Middle East, United Arab Emirates
Global Community Manager & GMP Ambassador in the UAE
Since graduating from the esteemed Ecole Hoteliere de Lausanne 15 years ago, Maria Haggo has gained a wealth of experience in the spa and wellness industry through a variety of luxury brands across multiple continents. Haggo began her career with the Jumeirah Group and has since held leading roles at the Renaissance Chancery Court, where she headed her team to win numerous awards and accolades and then with the pre-opening project of The Ritz-Carlton, Toronto which was subsequently awarded Best Hotel Spa in the world. This lead to other pre-opening projects such as The Ritz-Carlton, Dubai. Haggo then took on the role of General Manager with Al Barari's spa and wellness project. She owes much of her success in delivering financial results to her ability to create and redefine the vision through innovative and out-of-the-box concepts and sales & marketing strategies. Haggo is the Global Mentorship Program's Ambassador in the UAE and also the GMP's Global Community Manager.
---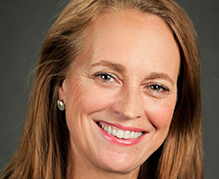 Kate Mearns
Principal Consultant, 5 Spa Consulting, LLC, United States
Regional Director USA
Among her many achievements, Kate was ISPA Chairperson (2004-2005), then joined WTS International as Executive Spa Director at the Spa of Colonial Willamsburg, before being appointed Corporate Operations Director, Spa Division for WTS. Kate has extensive experience in the strategic development, integrative management and day to day operations of spa and wellness facilities. Her work has benefited greatly from the insight and expertise of an international network of professional colleagues she calls friends.
---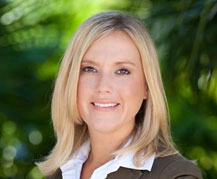 Stephanie Rest
CEO & Founder, Caribbean WE, United States
Regional Director CARIBBEAN
Stephanie Rest is currently based in Washington D.C working as a consultant, as well as collaborating around the world on wellness development projects for emerging countries. Stephanie's previous experience in the tourism industry is vast. She has led opening teams for resorts and spas throughout the world. Stephanie believes in promoting the entrepreneurial-spirit, leadership and service to the community. She was creator and Chair of the first TCI Hospitality Adventures: Spa Camp. Currently, she is preparing for Global Wellness Day held the first week in June annually, where she serves as Global Wellness Day Ambassador for the Caribbean. She is Founder of Caribbean Wellness & Education and also serves on the International Spa Association Speaker Task Force. Recently she has joined the new initiative "Wellness for Children" as Vice-chair, as well has been appointed the Caribbean Regional Director for the "Global Mentorship Program" and serves on the "Global Careership Committee" all initiatives with Global Wellness Institute, (GWI).
---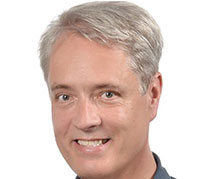 Kent Richards
Corporate Operations Director, Six Senses Spas (Global), Asia Pacific & China
Regional Supervisor, Australasia
ENERGY. EXCITEMENT. ENTHUSIASM. These are the values Kent finds essential in all careers. Without passion, Kent believes you cannot be successful in the long term. The greater the passion the better the guest experience and this is what achieves the ultimate goal – brand loyalty. Sales training and tracking are essential too but passion is the secret ingredient to boost your creativity and achieve each day. Kent has worked across the globe in more than ten countries at leading entrepreneurial brands including bliss spa, W Hotels and Virgin Active gyms. This experience landed Kent with his dream job as Global Operations Director Six Senses Spas. Kent thrives visiting Six Senses teams across the globe motivating them to « add oil » and passion.
---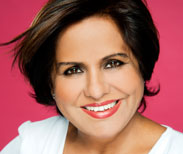 Shahida Siddique
Owner & CEO, Spadunya Color Experience, United Arab Emirates
Regional Supervisor, Middle East
Shahida Siddique (MBA, Marketing and Consumer Behavior) is experienced in the commercialization of health related services and products. In 2007, she created Spadunya SARL in Bellegarde, France, producing organic products that are efficacious in the Altearah Bio range. In 2009, she launched SpadunyaClub Dubai, incorporating the concept of holistic wellness. She is involved with production, sales, marketing, distribution, management teams and partners worldwide.
---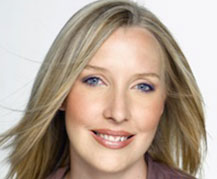 Emmy Stoltz
Wellness Consultant, Spa Fusion, South Africa
Regional Supervisor, Africa
Emmy Stoltz, winner of the Les Nouvelles Esthetiques Visionary Award 2011, has a comprehensive background as a skincare therapist & spa manager for the past 19 years. Emmy has combined her respective skills and experience, including bringing Elemis to South Africa in 2006, to offer innovative mentorship programmes & consultancy to some of the country's top spas through her company Spa Fusion. She sits on the board of the South African Spa Association and heads the Spa Distribution Division for MatsiMela Home Spa who services over 370 salons and spas and exports to 7 countries.