Global Mentorship Program Initiative
Overview
The Global Mentorship Program Initiative was inspired by the research report commissioned by the GWS "Spa Management Workforce & Education: Addressing Market Gaps." A task force was formed to further the initiative, all in the spirit of the Summit's tag line, "Joining Together. Shaping the Future."
2017 Briefing Paper
The briefing paper is a snapshot of this industry sector including valuable information on latest trends, challenges and initiative accomplishments. Read full paper HERE.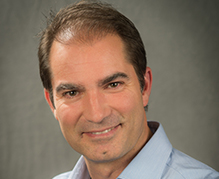 Jean Guy de Gabriac
BELGIUM
Initiative Chair
Jean Guy de Gabriac, Initiative Chair, Founder & CEO, TIP TOUCH International, Belgium
Jean-Guy de Gabriac has been a spa-wellness advisor & trainer since 2001, helping hotels, spas & cosmetic brands go from GOOD to GREAT ; boosting guest attraction & retention with smart spa marketing strategies ; and designing signature spa treatments & wellness programs. Jean-Guy also serves as conference producer of the World Spa & Wellness Convention (London & Dubai); judge of the World Spa & Wellness Awards ; and coordinator of the Weekend Wellness in over 250 cities in France & Belgium (23-24 September 2017).
---
Initiative Members
An active mentorship program linking aspiring Mentees with experienced spa/wellness/hospitality inspiring Mentors around the world. LEARN MORE
---
Background
Consumer demand is up for spa and wellness services.  Below are some facts provided by the Global Wellness Institute in SRI International's 2014 Report entitled The Global Spa & Wellness Economy Monitor:
The global spa industry grew 58% from $60 billion in 2007 to $94 billion in 2013, with a 47% increase in spa locations.
The global wellness industry is a $3.4 trillion market, or 3.4 times larger than the worldwide pharmaceutical industry.
According to SRI's Senior Consultant, Ophelia Yeung, in her presentation at 2014 Global Spa & Wellness Summit, there are
12 million direct jobs in the wellness tourism market.
The industry does not have enough qualified staff to handle the increased volume:
In the 2014 ISPA Annual State of the Industry Survey: "Issues around staff qualifications and skills were mentioned by 16% of respondents, up from 9% in 2013.  Recruitment and retention of staff was seen as the most challenging staffing issue by 15% of the respondents. Respondents frequently mentioned both staff skills and recruitment difficulties, with almost one in four (24%) citing one or both of those factors as the key challenge facing spas in 2014. 40% of spa businesses said they would be creating new jobs in 2014."
In the 2012 SRI International Report entitled Spa Management Workforce & Education: Addressing Market Gaps: "There are currently 130,000 – 180,000 spa managers and directors worldwide. However, there are only 4,000 students currently enrolled in spa management-related degree programs worldwide."