Cryotherapy Initiative Members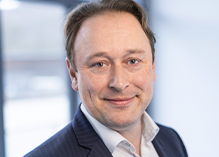 Rainer Bolsinger
GERMANY
Initiative Chair
Rainer Bolsinger, CSO & CMO, Art of Cryo, Germany
CSO & CMO of Art of Cryo, the globally working high-performance cryo-chamber brand by L&R Kältetechnik. Being over a decade a passionate "cryo addict," Rainer was not only lucky to travel the world getting to know many different cultures but as well to see and help develop different approaches to how cryo can be used in the medical field, alternative medicine, top class sports, fitness, leisure, mental retreats, aesthetics, wellbeing, company health or simply as lifestyle treatment fitting in many modern topics like biohacking. Rainer's vision is to bring people together to further develop tec spa, integrating different existing and new treatments/solutions/habits/lifestyles on the supra-entity level to generate even more sustainable concept effects.
---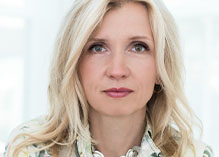 Antra Getzoff
Unites States
Vice-Chair
Antra Getzoff, Wellness Business Coach & Consultant, Founder of GetResultsCo, formerly known as CryoProsUnited, United States
Antra Getzoff has been a cryotherapy entrepreneur for more than 12 years out of her diverse business experience. In 2010, she moved from Europe to the United States to introduce whole-body cryotherapy to the US market and became one of the industry pioneers in the country. Actively involved in every aspect of business development, she has helped hundreds of entrepreneurs build successful holistic wellness businesses, integrating all forms of cryotherapy with other nature-based health, recovery, and beauty-enhancing services, largely contributing to the exponential growth that the industry has experienced over the past decade. In 2018, she founded the International Alliance for Cryotherapy Professionals (CryoProsUnited) – an industry-unifying resource and training platform and community with several thousand members worldwide. Currently, Antra lives in Dubai and runs GetResutsCo, a successor of CryoProsUnited, mainly focusing on developing wellness protocols that deliver the results that the clients are seeking. 
---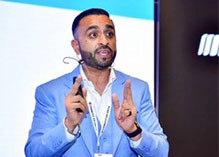 Jag Chima
Founder, Physique Global; Be Superhuman; Co-Founder, Kris Gethin Gyms
Physique Global is responsible for setting up an exclusive worldwide education and mentoring platform, helping fitness and wellness professionals and businesses elevate in emerging markets. The platform has held many educational speaking events globally with renowned keynote speakers from the industry. Jag was the first to hold Biohacking seminars in India, including speakers like Ben Greenfield and Kris Gethin. PG has had over 7,000 fitness professionals attend since its inception. Kris Gethin Gyms was co-founded by Jag, which currently has ten gyms across India, with another 20 planned over the next 24 months. KGG has become India's most premium transformation gym in the country. Be Superhuman is the latest project, with two centers in London and a rollout plan for more countries, including Dubai and India. Be Superhuman offers modalities such as Cryotherapy, Red light therapy, Hyperbaric Oxygen Therapy, IV therapy, and more. Jag is also a keynote speaker and has attended global events, including China, India, Dubai, USA, and Canada.
---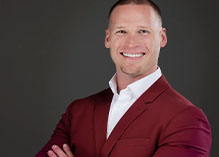 Kyle Jones
Co-Founder/Chief Innovation & Branding Officer of iCRYO
After achieving degrees in Exercise Sports Science and Business Management, Kyle pursued his doctorate in Physical therapy. While working in his first clinic, he stumbled across cryotherapy in 2012. He was one of the first to hear about this revolutionary treatment in the United States. He managed the cryotherapy division of this Physical therapy clinic for roughly three years (2012-2015). In early 2015 he decided to go out on his own to open what we now know as the global recovery and wellness brand iCRYO! At only 24 years old, this young man took a leap of faith and pioneered an untouched industry, opening the first iCRYO location in his hometown of League City, Texas, in October of 2015. Less than a decade later, iCRYO has become the top-growing franchise company in the Cryotherapy, IV Infusion therapy, body sculpting, and wellness industry. Kyle's mission is to elevate people's lifestyles with cutting-edge services, affordability of services, convenience, and professional care. His network and knowledge of services were a huge part of where he envisioned iCRYO could go. Now, iCRYO has awarded over 200 franchises to business owners across North America with plans to expand globally within the next decade. Our goal is to expand the health and wellness mindset and help people elevate their community with our turnkey franchise systems. Kyle and the iCRYO team have their sites set on 1,000+ locations in North America and another 1,000+ locations in a handful of countries across the globe.
---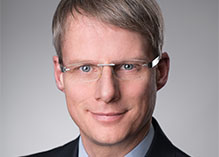 Oliver Kasper
Founder and Chairman, World Cryo Union; CEO and Owner, Cryo Performance Center – Cryodukt Zürich; Director, People Analytics at Richemont
Oliver has been a cryo enthusiast for more than ten years. As Founder & Chairman of the World Cryo Union, their goal as an association is to build a network of cryo center owners, offer certifications for cryo operators and cryo chambers, provide broader educational activities and offer consulting services for cryo owners. As CEO & owner of the Multi Cryo Hacking Performance Center Cryodukt Zurich, the goal is to provide their customers with the best and most advanced cryo experience in Zurich, continuously expand their offering with additional state-of-the-art services and drive cryo research activities. As Director of People Analytics at Richemont, Oliver has substantial senior executive experience and is deeply passionate about Strategic People Analytics and global Digital Transformation, intending to improve company performance.
---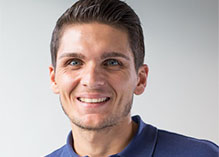 Dr. Julien Louis
Associate Professor in Nutrition and Exercise Physiology, Liverpool John Moores University; Associate Researcher, French Institute of Sport, Expertise, and Performance (INSEP, Paris); Fellow, European College of Sport Science
Julien is also an Associate Researcher at the French Institute of Sport, Expertise, and Performance (INSEP, Paris) and a Fellow of the European College of Sport Science. Julien is the author of over 80 scientific publications in the field of sports sciences, and he is a member of the Editorial Board of several scientific journals, including the European Journal of Sport Science, Journal of Sport Sciences, and Frontiers in Sports and Active Living. Julien's research focuses on training, nutrition, and recovery strategies (cryotherapy, sleep) for optimizing sports performance and health. In 2010, Julien was amongst the first researchers investigating the effects of whole-body cryotherapy (WBC) in athletes and incorporating it into their recovery routines. Since then, he has published a series of seminal articles showing the beneficial effects of WBC in improving muscle force recovery and sleep whilst reducing inflammation, muscle damage, and fatigue in athlete populations. In parallel to his academic roles, Julien regularly works as a consultant in Elite sports and the wellness industry. He is the current performance Nutritionist of the AG2R-Citroen professional cycling team and a member of the Scientific and Ethics committee of Wellness Retreats SA. Previous appointments include Liverpool Football Club, Lille Football Club, the French Football Federation, and many Olympic sports.
---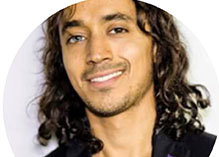 Salim Samatou
Chief Medical Officer and cryo enthusiast, MCRC AG
Biohacker, coach, Chief Medical Officer of MCRC AG, and computer scientist with a focus on biosensors, Salim Samatou is a researcher in the space of health and wellness for almost 8 years now and is grateful to have witnessed the peak of cryo evolution! Salim is currently researching next-generation sensors that combine all the relevant biomarkers for optimizing health and preventing disease.
---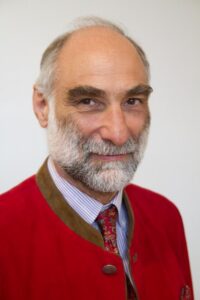 Prof. Dr. Harald Stossier
General Practitioner, Head Physician of Modern Mayr Dilijan, Armenia
Since 2004 Prof. Stossier developed VIVAMAYR in Maria Wörth as Medical Director until 2021. Together with Dr. Christine Stossier, he developed the Modern Mayr-Medicine as new philosophy and strategy within the meaning of health maintenance and treatment of civilisatoric diseases. Today Prof. Stossier is the CEO and head physician of Modern Mayr Dilijan, a new medical center in Armenia, following the principles of Modern Mayr-Medicine and bringing these therapies into Armenia. While studying medicine, he was already engaged in complementary medicine, training in diagnostics and therapy, according to F.X. Mayr, Manual Medicine (chiropractic). He applies Functional Myodiagnostics (Applied Kinesiology), Homeopathy, Orthomolecular Medicine, Neural Therapy, environmental medicine, and medical genetics.
Member of the board of complementary medicine in the medical chamber of Austria, President of the International Medical Society for Functional Myodiagnostics until 2021. President of Plattform Orthomolecular Medicine until 2021. Teaching Diplomate for Applied Kinesiology at ICAK (International College of Applied Kinesiology). Qualified academic teacher for diagnostics and therapy, according to F.X. Mayr. Qualified academic teacher for Orthomolecular Medicine. 2016 appointment as Professor for Applied Kinesiology in rehabilitation at Ludes University of Lugano, Switzerland.