Media Contact: Beth McGroarty
[email protected] • +1.213.300.0107
Welltech1 invests $400,000 in PopBase, a start-up building a gamified platform that teaches kids how to maintain a healthy lifestyle
PopBase, which has already raised $1.8 million to date, beat 152 companies in an international start-up competition initiated by Welltech1; Competition was held in collaboration with the Global Wellness Institute's Wellness Moonshot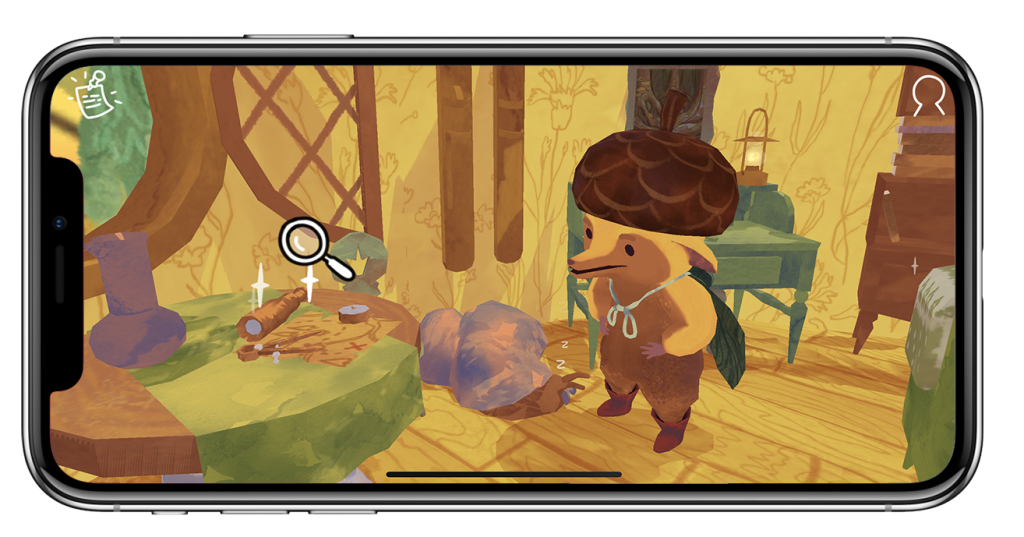 TEL AVIV – August 31, 2020 – Welltech1, the first Israeli VC fund and hub to specialize in wellness-related technologies, today announced that they have invested $400,000 in PopBase, one of two start-ups that beat 152 companies in the international start-up competition that ran in collaboration with the Global Wellness Institute (GWI).
The competition was part of the GWI's The Wellness Moonshot: A World Free of Preventable Disease, the first commitment to eradicate preventable, chronic diseases worldwide. The participating wellness-focused start-ups came from 25 countries around the world, including the US, Canada, Bahrain, Denmark, Australia, India, Hong Kong, Chile and Israel.
PopBase, headquartered in Los Angeles, was founded by Lisa Wong (US), Amit Tishler (Israel), and Richard Weeks (UK), and has developed a patent-protected technology platform that teaches and encourages children to adopt a healthy way of life.
The company has raised $1.8 million to date from Israeli and American investors, including The Brandery, a subsidiary of the American accelerator gener8tor; Queen City Angels, a veteran angel investor group; and Baron VR, an immersive media agency. The funds will be used to expand the PopBase team and speed up product development. Toward the end of this year, PopBase plans to run another fundraising round that will propel it through the product's launch. To prepare for the launch, the company is also recruiting strategic hires in key positions for content production, marketing and quality assurance.
Their product, Woodland Fables, will launch directly to consumers as a monthly subscription service in Autumn 2021.
The PopBase platform brings accessible, age-appropriate information to children through immersive and interactive stories. Designed to encourage the adoption of healthy behaviors (including nutrition, sleep and physical fitness), the stories and gamified features are based on characters whose traits are similar to those of children. In addition, medical practitioners, such as doctors and nutritionists, will be able to vet the content and feed data into the platform. The app is compatible with all end-user devices.
"The development process led us to the realization that we could use our technology to address a major global problem, which affects kids' quality of life on a daily basis. We can teach healthy values via a world of adventure, using storytelling and interactivity to instill and encourage positive habits," said Wong. "We're truly grateful to Welltech1 for their investment and trust in us."
"We built a technology that will drive the next generation of entertainment consumption. It's a medium through which entertainment brands can run a continuous narrative that responds to the needs of its target audience and a platform that combines the immediacy of social media with the interactivity of modern video games," said Tishler.
Research has shown that in the US, 42% of children are overweight and 25% suffer from some sort of chronic condition. Moreover, compliance rates for treatment regimens are unsatisfactory because of a lack of access to and understanding of health-related information for children and/or their families.
Using common gaming and social media practices, the PopBase platform transforms complexity into simplicity, making wellness information easy to understand and apply. Using the product's proprietary tools, the content can be adjusted instantly based on real-time user feedback.
Lisa Wong, who serves as CEO, has more than 25 years of experience as an artist, art tech, researcher and consultant for video games. She has worked on major brand games, such as Star Wars, NBA and Call of Duty, and has worked in R&D in Sony PlayStation, as well as doing consulting work for Google, Apple and Facebook.
Amit Tishler, the company's CCO, began his career as an animator and filmmaker and then moved on to a six-year stint as president of his own production company, working on projects for brands such as Cartoon Network, HBO, Comedy Central, Nickelodeon and Hallmark.
Weeks has worked in the games industry for more than 25 years, specializing in engineering, design and video game programming. Before co-founding PopBase, he worked with brands like Wipeout, Star Wars, Ghostbusters, Spiderman and others.
"We ran a tough competition in which we examined—together with our experts from Facebook, Nike, Harel Insurance and others—more than 150 wellness-related start-ups from across the globe," said Amir Alroy, cofounder, Welltech1. "And we're happy to announce that we've chosen to invest in PopBase."
"PopBase represents the fast-growing trend of linking the worlds of gaming and health," noted Galit Horovitz, cofounder, Welltech1. "The coronavirus pandemic has proven that wellness is a necessity, not a luxury. PopBase's solution resolves an acute problem creatively, effectively and professionally."
About Welltech1: Welltech1, the first wellness fund and innovation hub in Israel, provides its partners with an innovation platform and helps bridge the gap between the Start-up Nation and abroad. The hub's ultimate goal for its members is to increase viability, seek additional investment, and forge links with international partners active in the $4.5 trillion global wellness economy. Rooted in Israel's fertile high-tech ecosystem, Welltech1 optimizes the advantages of the Start-up Nation, home to innovative, ground-breaking technologies across all sectors of wellness. For further information, please see www.welltech1.com
About the Global Wellness Institute: The Global Wellness Institute (GWI), a nonprofit 501(c)(3), is considered the leading global research and educational resource for the global wellness industry and is known for introducing major industry initiatives and regional events that bring together leaders to chart the future. GWI positively impacts global health and wellness by educating public institutions, businesses and individuals on how they can work to prevent disease, reduce stress, and enhance the overall quality of life. Its mission is to empower wellness worldwide.