Media Contact: Beth McGroarty
[email protected] • +1.213.300.0107
Kendra Kobler Named Director of Programs & Operations for The Global Wellness Summit and The Global Wellness Institute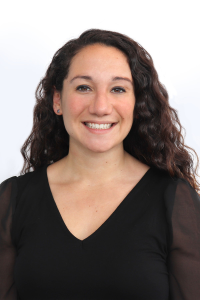 Miami, FL – September 7, 2021 – The Global Wellness Summit (GWS) and its non-profit sister organization, the Global Wellness Institute (GWI), announce the appointment of Kendra Kobler as Director of Programs & Operations. Prior to her full-time appointment, Kobler was already leading two initiatives crucial to each organization's unique DNA: the GWI's "Wellness Moonshot: A World Free of Preventable Disease" and the GWS's "Shark Tank of Wellness" competition.
"Kendra brings over a decade of experience in project management working with cutting-edge wellness, hospitality, technology and real estate operations to this role," said Susie Ellis, chair and CEO of GWS and GWI. "We're thrilled to have her on board full time."
Prior to joining GWS and GWI, Kobler spent five years at Delos, the wellness real estate and technology leader, working on the development and implementation of health and wellness solutions designed for top-tier hotels and resorts, corporate offices, and residences. In addition, she has worked on marketing and business development initiatives for other key players in the wellness industry including WTS International, Spafinder Wellness, and Elizabeth Arden Red Door Spa.
Kobler is a graduate of Cornell University's School of Hotel Administration. During her studies, she was recognized for her leadership in spa education as a recipient of the International Spa Association's Mary Tabacchi Scholarship. She currently serves on the board of the New York Spa Alliance.