Media Contact: Beth McGroarty
[email protected] • +1.213.300.0107
Global Wellness Institute Agenda for 2019 Wellness Symposium at the Arabian Travel Market 
April 30 symposium will explore the major trends unfolding in two key travel sectors: medical tourism and wellness tourism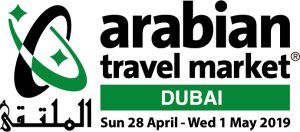 Miami, FL – April 15, 2019 – The agenda for the Global Wellness Institute's (GWI) Wellness Symposium at the 2019 Arabian Travel Market (ATM) has been set and will feature experts in both medical tourism and wellness tourism, who will explore emerging trends and opportunities in both sectors. Attendees will also hear the latest GWI research and insights on MENA wellness markets, such as wellness tourism and the spa industry, which are the fastest-growing in the world, at 13.4 percent and 30.4 percent annually, respectively.
"Wellness tourism has been on a steady and impressive rise in the MENA region. I'm looking forward to sharing the latest trends we're seeing globally and giving attendees insight into which nations are growing the fastest and what kinds of premiums wellness travelers are willing to pay in MENA nations," said Susie Ellis, GWI chairman and CEO. "In addition, attendees will hear from an esteemed group of speakers who will explore the latest trends in medical tourism and wellness tourism, two sectors that offer huge opportunities—and are being uniquely integrated and packaged together—in countries like the UAE."
The Wellness Symposium: "Medical Tourism and Wellness Tourism: Understanding the Opportunities" takes place Tuesday, April 30, from 10:30 AM to 1:00 PM in the Inspiration Theater 2.
The full agenda can be found here.
Wellness Symposium presentations include:
Latest Research, Latest Trends: Medical Tourism and Wellness Tourism by Susie Ellis, chairman and CEO, Global Wellness Institute, United States
Past, Present and Future of Health Tourism for Dubai by Linda Abdulla, consultant, Dubai Health Authority, United Arab Emirates
The International Picture and the Latest Medical Wellness Concepts by Yasser Moshref, PhD, CEO, Premedion, Germany
CEO Perspective: The State of Medical Tourism by Andre Daoud, CEO, Medcare, United Arab Emirates
The First Middle East Holistic Wellbeing Resort: What is the Distinction? by Samir Arora, general manager, The Retreat Palm Dubai, United Arab Emirates
Ayurveda Is Becoming Wildly Popular: What Travel Professionals Should Know by Dr. Hafeel Ambalath, founder and CEO, The Healers' Clinic, United Arab Emirates
Understanding Integrative Medicine and What Consumers Want by Dr. Abhishek Jain, VP International Operations, WTS International, Inc., United States
In addition, there will be a panel Q&A on what the future holds moderated by Susie Ellis and featuring Linda Abdulla, Andre Daoud, Dr. Abhishek Jain and Yasser Moshref, PhD.
For more info, contact Beth McGroarty: [email protected] or (+1) 213-300-0107
About the Global Wellness Institute: The Global Wellness Institute (GWI), a nonprofit 501(c)(3), is considered the leading global research and educational resource for the global wellness industry. It's known for its proprietary research that quantifies the global wellness economy, now valued at $4.2 trillion, as well as for introducing major industry initiatives and hosting regional events that bring together leaders to chart the future. GWI positively impacts global health and wellness by advocating for both public institutions and businesses that are working to help prevent disease, reduce stress, and enhance the overall quality of life. Its mission is to empower wellness worldwide. www.globalwellnessinstitute.org
About the Arabian Travel Market: ATM is the leading international travel and tourism event in the Middle East for inbound and outbound tourism professionals. ATM attracts around 40,000 industry professionals, agreeing on deals worth US$2.5 billion over the four days. www.arabiantravelmarket.wtm.com