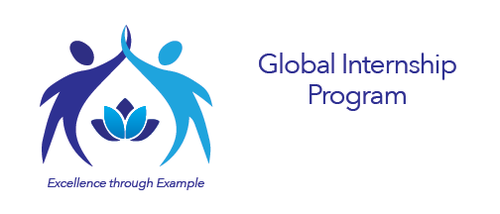 FOR MORE INFORMATION CONTACT:
Leslie Lyon, Chair, Global Internship Program, [email protected]
Kate Sornson, Project Manager, [email protected]
Experiential Spa Management Learning Programs to
Encourage Industry Excellence
By Leslie Lyon
Chair, Global Internship Program
President/Founder Spas2b Inc.
"For the things we have to learn before we can do them, we learn by doing them" Aristotle
Ontario, Canada (November, 2015) – Globally, there is an ever-increasing demand for our spa management talent to have both the educational skills and the practical experience that is required for them to be able to answer to this continually expanding and always complex job description. But becoming an effective Spa Manager, Director and Leader takes immeasurable amounts of time and on the job experience before a person's talents are honed to the degree that is desired. It is a process that must be respected however, otherwise it inevitably ends in failure.
But is there a way to manipulate the learning curve to cause more effective outcomes? How can we bring more efficient, sustainable leaders to market, faster?
The answer is Experiential Learning Programs.
This is because Great Managers learn to be great, by doing it.
When a person with talent is self-propelled; always searching for new ways to learn and be taught, experiential opportunities are front and center on their radar. This is because success is their vision and they know that real time, hands-on experience is an essential component to their personal growth and development plan. They know this kind of training and expertise can become a business's best asset. However, through research and experience, we know that our Spa and Wellness industry does not have enough experiential learning programs to answer the pressing needs of the student, nor the demands of the industry.
Here's the very good news!
Under the Global Wellness Institute umbrella, the Global Career Development Initiative has three outstanding educational programs underway. Alongside the Global Careership Program and the Global Mentorship Program, we are very excited to introduce the Global Internship Program. This is the first formalized spa and wellness experiential learning initiative of its kind in the world, encompassing Internships, Externships, Manager-in-Training (MIT) and Shadowing.
We have gathered an esteemed group of seasoned experts, and our very own Intern, to help carry this vision to fruition. Their expertise and dedication has been instrumental in the betterment of this industry. Leslie Lyon, Committee Chair and President, Spas2b Inc.; Amanda Roman Al-Masri, Director, Global Spa Development & Operations, Starwood Hotels; Andrea Lomas-Gong, Head of Group Spa Operations, Mandarin Oriental Hotel Group; Ginger McLean, Spa Director, Walt Disney World Resorts; Dr. Mary Wisnom, Spa Management Coordinator and Professor at the School of Resort and Hospitality Management at Florida Gulf Coast University; Veljko Savic, Director of Spa, Hotel Del Coronado; and our Intern Khumura Khumnetertauset, Spa Manager, Primp & Play, Philadelphia, USA. The Internship Committee has also been very fortunate to be able to draw on the expertise of Kate Sornson, the Education Initiative's part-time Project Manager 'extraordinaire'!
This program has been created to answer to the needs of four primary groups, including:
Spa Management Education Programs; Spa Management Students; Spa Management Establishments; and Spa and Wellness Industry Professionals. Uniting these four groups is our primary focus, with the ultimate goal being to host an Internship hub, where educators, establishments, students and professionals, can meet and come together.
By bringing Spa Management Internship Programs to the forefront of our industry: Educational facilities with experiential learning programs will have student enrollment advantages; Spa Management Students and Industry Professionals will have employment advantages; and Spa Management Establishments will have recruitment advantages. That spells a win-win-win! And very importantly, the entire spa and wellness industry will benefit. No matter what sector of the industry you are in, greater talent with more effective leadership skills will always translate into higher productivity and a more robust, sustainable industry as a whole.
We know that standardization is needed in our industry.
Everything that can be done to instill proven best practices in our Spa Managers, Directors and Leaders on a global level, will serve us well as we strive to become one industry, with one voice, all moving in the same direction. We need to see better results in numerous areas of exposure, including: Spa, Wellness, Fitness, Salon, Retail, Recreation, Hotel, F&B and Medical. In the 2014 Global Spa and Wellness Economy Monitor Report, it was stated that "An additional 500,000 trained spa therapists and 80,000 experienced spa managers/directors (above the current levels) will be needed by the industry in 2018." We clearly have our work cut out for us.
Knowing this, the Global Internship Program has sent out two surveys to gather data on experiential learning programs. The data collected will aid in producing a guidebook on how to implement a meaningful experiential learning program, based on global best and proven practices. These surveys have been sent to Spa Management Educational Facilities, Corporate Spa Directors and Establishments worldwide, with the purpose of utilizing this data to shed a bright light on success metrics and therefore, key developmental strategies needed to implement a prosperous Internship Program.
If in the past, organizational complexity and the unknown have been a deterrent for you in your decision to host an internship program at your establishment, these studies may help. From the time of year establishments search for potential students; to the average length of programs; weekly time commitments; benefits; and compensation, this information will prove to be very insightful. If you are considering offering an internship program at your educational institution, you will benefit in knowing: types of programs that are currently offered in the industry; typical length of programs; enrollment expectations; subject matter covered, etc. We will be sharing these survey reports with you in early January 2016, alongside our guidebook, titled 'Global Best Practices for Spa and Wellness Internships'. From there, our next step will be to begin uniting spa management educational interns with industry experts.
As Mark Twain once said, "I have never let my schooling interfere with my education".
One is not enough without the other. Education and Experience; there is a reason they are the first two titles on a resume! Together they can change the face of Spa and Wellness Management and Leadership worldwide. From Resorts and Hotels, Destination Spas and Day Spas, to Fitness and Cruise Ships, let's all come together and begin Encouraging Excellence through Example.