2019 New York Press Event
At a press event in New York City hosted in collaboration with Good Housekeeping and the Good Housekeeping Institute, the Global Wellness Institute and the Global Wellness Summit released two major reports on wellness tourism and future trends in wellness.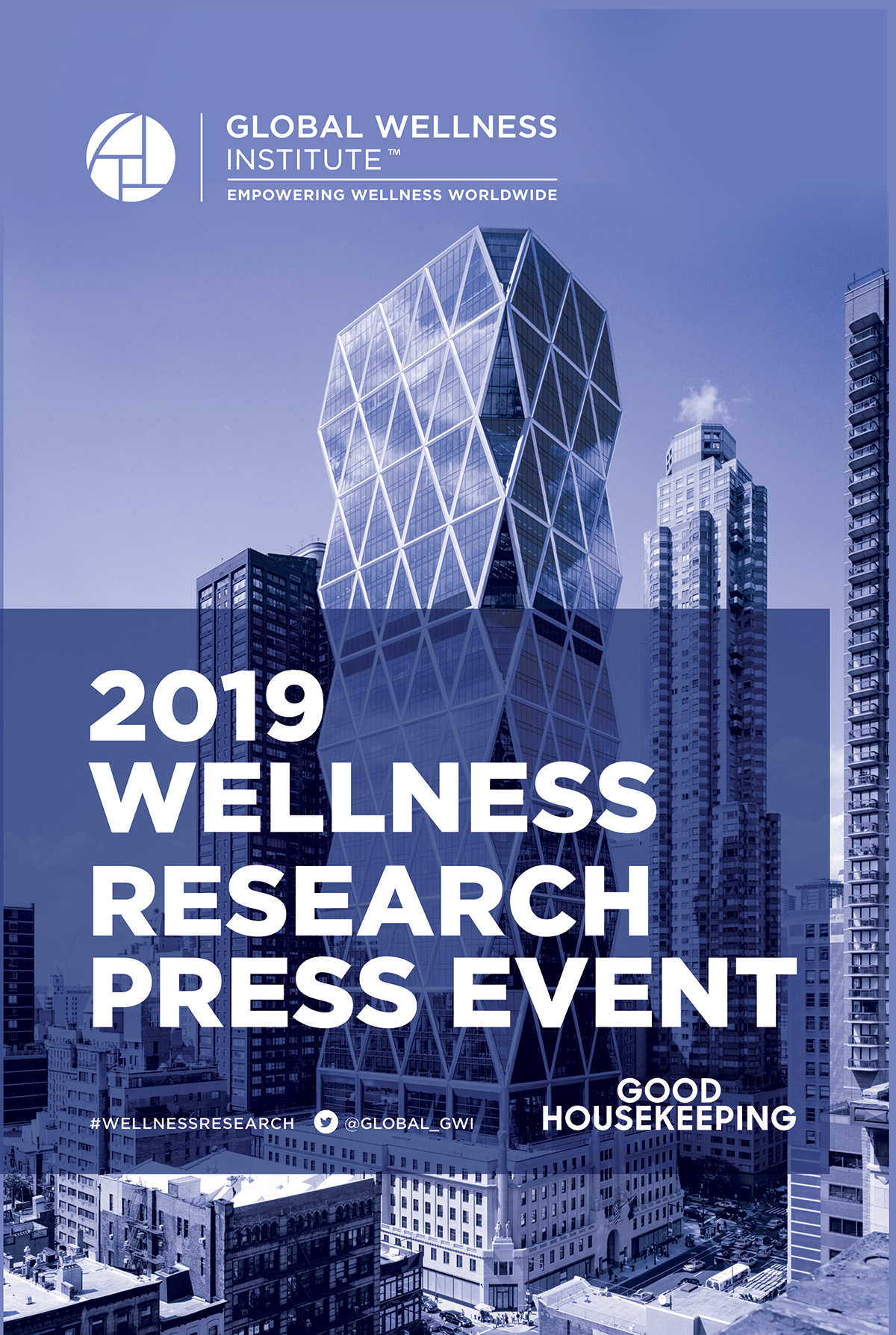 North America Wellness Tourism Economy.
The GWI released data and analysis on the North American wellness tourism market, the world's very largest in terms of expenditures ($242 billion)–expected to grow another roughly 30% (to $311 billion) by 2022. The US alone now drives over one-third of all global revenues. This report explores the factors driving this powerhouse market.
Download a complimentary copy of the North America Report.
2019 Global Wellness Trends.
From the Global Wellness Summit, the report is a comprehensive analysis of the most significant trends that will impact our industry in 2019 and beyond, based on the insights of delegates and presenters who attended the 2018 Global Wellness Summit and perspectives of global wellness experts.
Download a complimentary copy of the 2019 Global Wellness Trends Report.
Read the Press Release announcing the "Eight Wellness Trends for 2019".
---