Wellness Communities Initiative
Overview
The global Wellness Communities Initiative brings together senior stakeholders from around the world with active commercial interests in communities and buildings proactively developed with the holistic health of its residents, guests, environment (both natural and built) and the surrounding community in mind. Keep Reading
On Our Minds
Click HERE to read about the latest topics fueling our monthly meetings and the overall work of our initiative, and check back regularly for updates.  Many thanks for visiting us, and your interest in our work.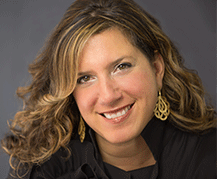 Mia Kyricos
UNITED STATES
Initiative Chair
Mia Kyricos, President, Kyricos & Associates LLC, United States
Mia Kyricos is president and founder of Kyricos & Associates LLC, a boutique advisory firm providing strategic guidance to wellness, hospitality, tourism and lifestyle companies on a global scale with a specialty in brand strategy.  With over 20 years of experience, Mia has helped to develop, operate, and market wellness-related brands and facilities across 100+ countries, and has worked for industry pioneers including Spafinder Wellness, Inc., Canyon Ranch Health Resorts, Exhale, EXOS and Starwood Hotels & Resorts Worldwide.  She also regularly advises owners on the development of wellness communities, is a Global Wellness Summit Board Member, an Advisory Board Member for the University of California Irvine, and the Brand Architect of the Global Wellness Institute.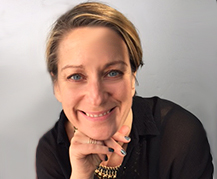 Anna Bjurstam
SWEDEN
Vice Chair
Anna Bjurstam, VP, Spas & Wellness, Six Senses Hotels Resorts Spas, Sweden
Anna has always been dedicated to wellness, and has worked in the business for 25 years. Together with her hands on expertise in wellness and a Master Degree in Business, Anna is also now working with Pegasus Capital Advisors as a Strategic Advisor as well as their portfolio companies Six Senses and Raison d'Etre.  She is VP of Six Senses Spas with 30+ locations world-wide as well as being a partner in Raison d'Etre Think Tank Wellness, with over 120 projects executed in 65 different countries, as well as it its own wellness brand LivNordic in its portfolio.
---
Initiative Members
---
More about the Initiative
These communities take on many different forms including destination spas, hotels and wellness retreats with residential components to master-planned communities, existing or new neighborhoods and apartment complexes where individuals may work, live and/or play. Each is linked by a foundational commitment to live well by fostering wellness-focused design and services from blue-print to hand-print, resulting in mindful, healthful programming, buildings and facilities offered on-site.
This group has been established with the goal to identify common principles, resources and best practices that will help to foster effective development and operations of wellness communities in the years ahead.
Our activities (objectives/goals) include
To identify common principles and needs that will help to foster effective development and operations of wellness living communities in the years ahead.
To bring together senior stakeholders in residential wellness communities and buildings.