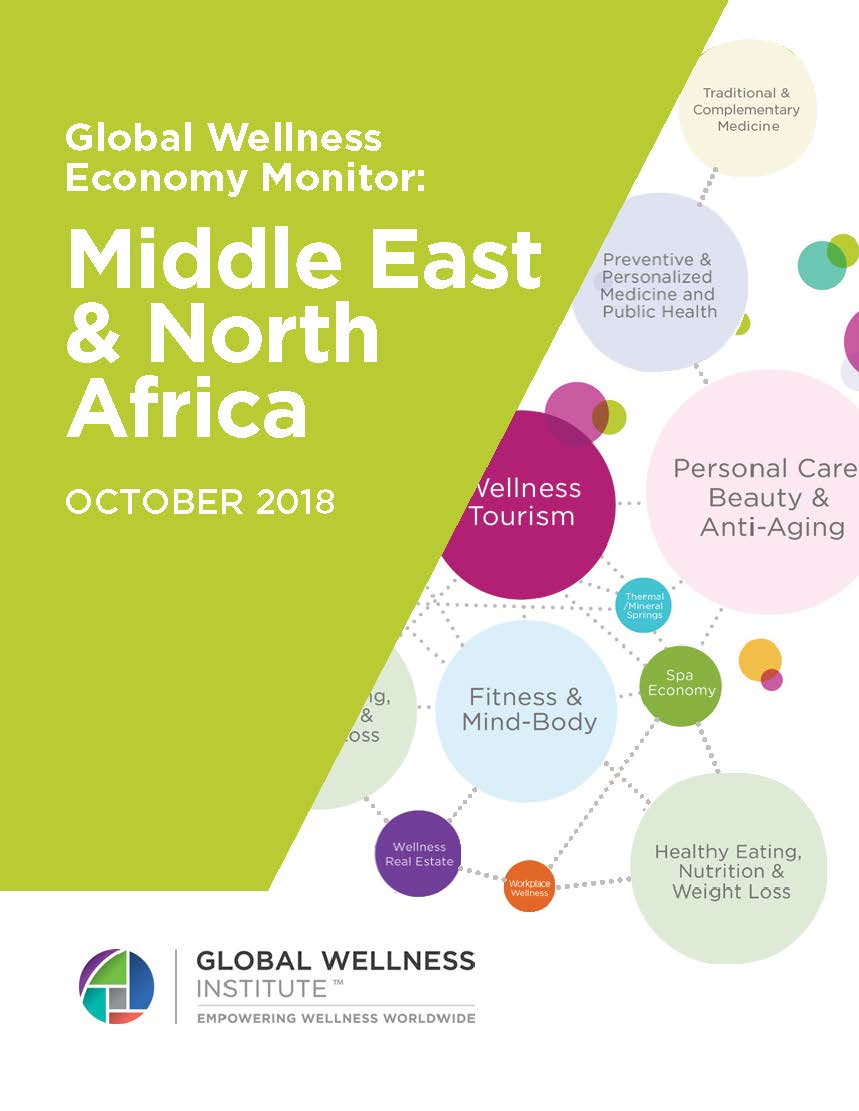 Middle East & North Africa Economy Monitor
Released November 2018
In terms of percentage growth, the Middle East & North Africa (MENA) is now the world leader in several key wellness markets. For spa revenues, MENA ranks #1 for growth from 2015-2017, with its market expanding from $2.1 billion to $2.8 billion–or 30 percent annually. MENA also ranks #1 for wellness tourism spend growth over those two years: Revenues have hit $10.7 billion, or an impressive 13.3 percent annual recent growth. And the region also ranks #1 for thermal/mineral springs market growth, with revenues growing over 30 percent annually. Its workplace wellness market is seeing steady 7.4 percent annual growth, while its wellness real estate market is growing 5.2 percent yearly.
This special report on MENA's wellness economy provides the most recent market data–and examines the trends and key industry developments powering this fast-developing market.

---
We thank our Industry Research Sponsors: Biologique Recherche, Canyon Ranch, Booker by MINDBODY, HydraFacial, AccorHotels, BodyHoliday, Cannuka, Herbalife Nutrition, Lake Austin Spa Resort, Miraval and exhale, OM4 Organic Male, Performance Health, PURE, Rancho La Puerta, Serenbe, Six Senses, Subz3ro, Universal Companies, Westin Hotels & Resorts. If you are interested in sponsoring GWI Research click here.