Back to "Hype or Hope"
                                                                                            Previous:   Alfredo Carvajal    Next: Dr. Steven Gundry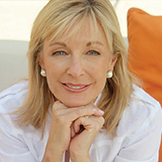 Susie Ellis
Chairman and CEO
Global Wellness Institute
Susie Ellis is chairman and CEO of the Global Wellness Institute (GWI), and heads up the organization's annual Global Wellness Summit and Global Wellness Tourism Congress. She also spearheaded the GWI initiative, WellnessEvidence.com, the first online portal that provides easy access to the universe of medical evidence that exists for the most common wellness approaches.
Susie is also president of Spafinder Wellness, Inc.®, where she is director of the company's annual Spa and Wellness Trends Forecast. Recognized as one of the leading authorities on the multi-sector wellness industry, she is frequently cited in major global publications, from the New York Times to the Financial Times.
Ellis is a member of the International Advisory Board of the Ecole Hôtelière de Lausanne; a member of the Spa Advisory Board for the University of California, Irvine, Spa and Hospitality Management Program; and on the Aspen Brain Forum Board of Advisors. She holds a MBA from the University of California, Los Angeles and is the recipient of the prestigious International Spa Association's 2012 Visionary Award.